Американската амбасадорка: Сега е време Северна Македонија да ја покаже заложбата за владеење на правото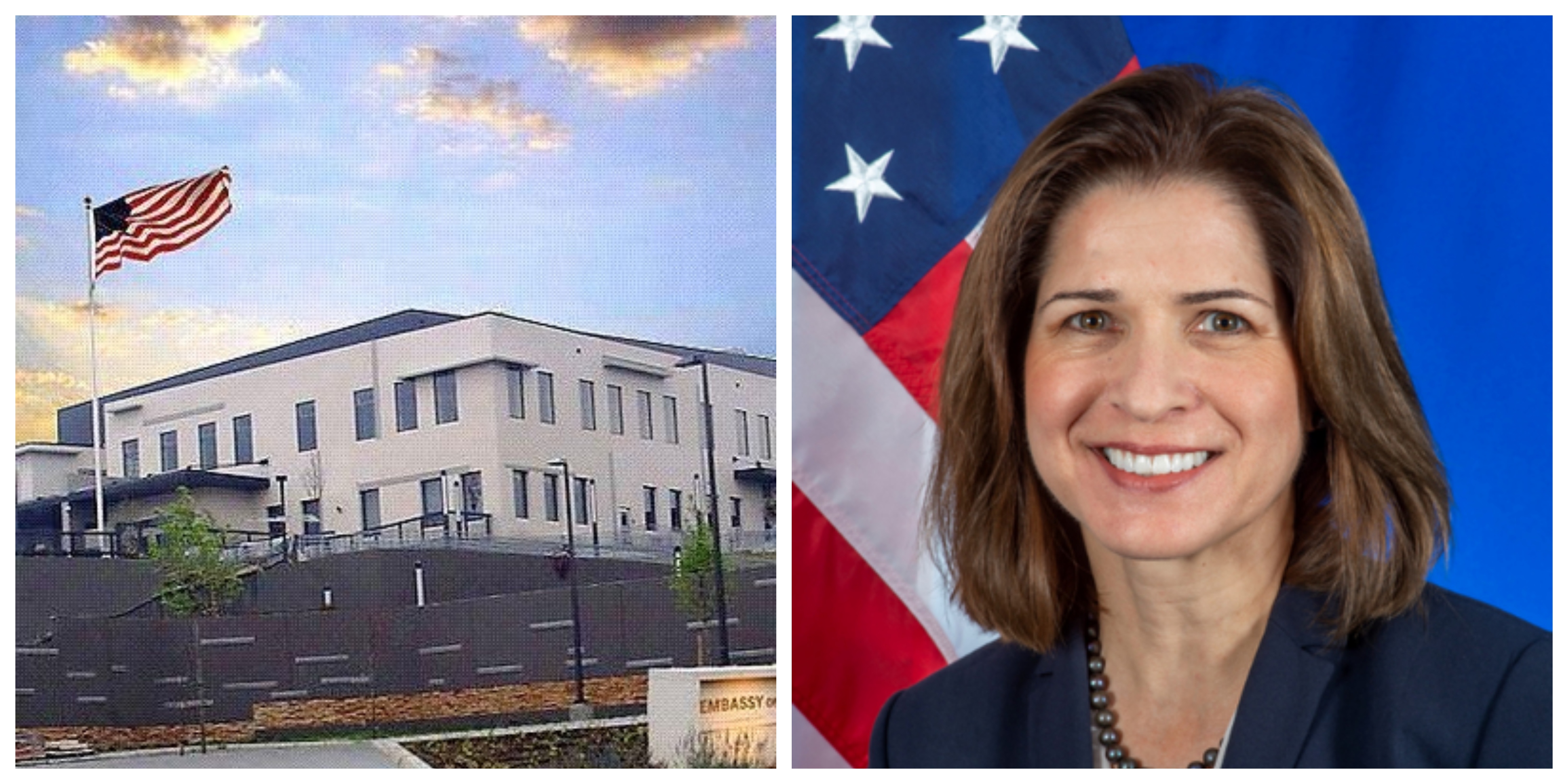 Сега е време Северна Македонија да ја покаже заложбата за придржување кон владеењето на правото. Ова го порача американската амбасадорка во земјава Кејт Бернс, која на "Твитер" ја сподели вчерашната објава на еврокомесарот Јоханес Хан за случајот "Рекет".
"Како што кажавме претходно, ова се сериозни обвиненија што налагаат сериозен одговор кој ќе биде темелен, транспарентен и навремен. Сега е време Северна Македонија да ја покаже заложбата за придржување кон владеењето на правото", напиша Бернс на Твитер.
As we have said previously, these are serious charges that require a serious response that is thorough, transparent & timely. Now is the time for North Macedonia to demonstrate commitment to adherence to the rule of law. https://t.co/vnlQHm8Gzn

— Ambassador Kate Byrnes (@USAmbNMacedonia) August 12, 2019
©Makfax.com.mk Доколку преземете содржина од оваа страница, во целост сте се согласиле со нејзините Услови за користење.

Димитров: Сè потешко станува да им зборувам на граѓаните за европска интеграција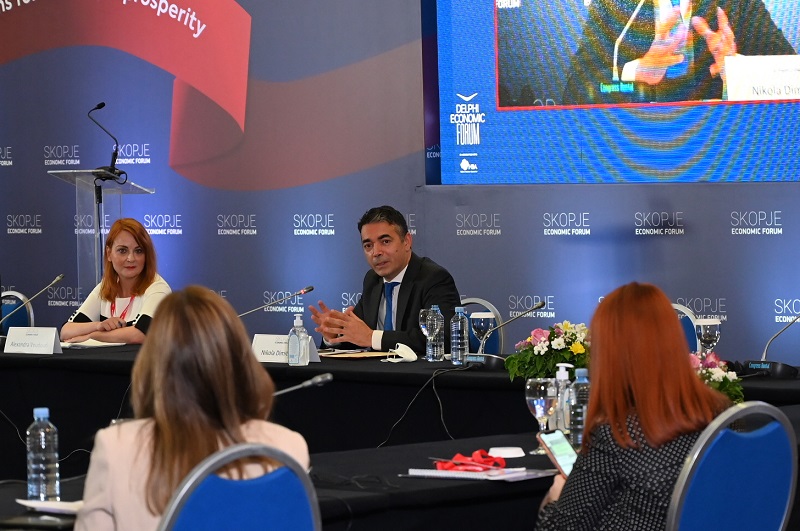 Вицепремиерот задолжен за европски прашања, Никола Димитров, денеска на Скопскиот економски форум имаше обраќање на панелот насловен "Испорачување на ветувањето од ЕУ: Да се види за да се верува", заедно со амбасадорот на Европската Унија, Дејвид Гир и Гашпар Довжен, државен секретар на словенечкото МНР.
Димитров нагласи дека европската визија за Западен Балкан и процесот на проширување мора да биде зајакната, во име на, како што рече, заедничките цели и вредности, како и во име на дадените ветувања.
"Сè потешко станува за мене да разговарам со нашите граѓани и да го одржам наративот дека европската интеграција е навистина можна. Навистина ни треба придвижување. Овој регион е опкружен со земји-членки. Економски, политички и историски, културолошки, припаѓаме на Европа и навистина е важно да видиме конкретни одлуки и движења за поддршка и за исполнување на ветувањето дадено во Солун. Ние немаме алтернатива, освен да станеме функционална европска демократија, што доаѓа заедно со економски просперитет", посочи вицепремиерот.
Сепак, Димитров и натаму е оптимист дека можно е европско решение со Бугарија, кое е во согласност со европските вредности.
Тој се заблагодари на словенечкото претседателство за нивните планови во однос на Западен Балкан, но и на напорите на португалското претседателство за почеток на пристапни преговори со Северна Македонија.
"Сметам дека треба да ги здружиме силите, да размислуваме стратешки. Имаме визија, а тоа е добра почетна позиција за конвергенција и премостување на разликите меѓу Балканот и Европската Унија во економска смисла. Сите знаеме дека влогот е огромен и сметам дека имаме можност за успех, што треба да го искористиме во месеците што доаѓаат. Се разбира, проевропските сили ќе станат послаби ако не успее европската визија во овој регион и тоа не треба да го потценуваме", дециден е вицепремиерот.
Словенечкиот државен секретар Довжан потенцираше дека вклучувањето на Западниот Балкан во ЕУ не е само од интерес на земјите од регионот, туку и геостратешка потреба на Унијата и нагласи дека проширувањето на ЕУ ќе биде еден од приоритетите на словенечкото претседателство.
Амбасадорот Гир ја повтори позицијата на Европската комисија дека почетокот на преговори со Северна Македонија и Албанија останува приоритетно прашање и дека процесот на проширување мора одлучно да се движи напред.