Ципрас до Заев: Честитки пријателе, Зоран Заев!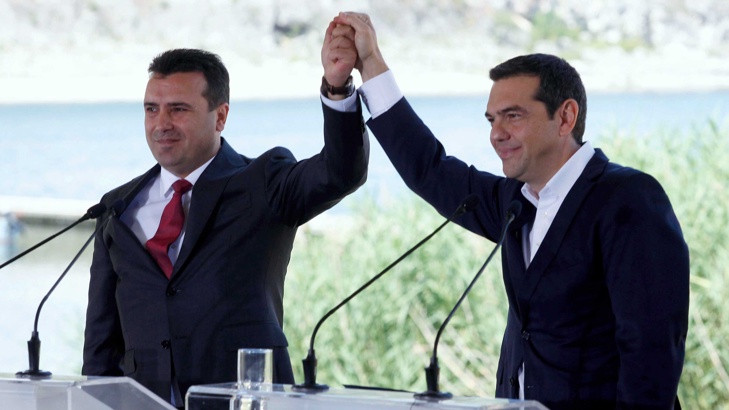 Грчкиот премиер, Алексис Ципрас, го поздрави гласањето во македонскиот парламент и му честита на премиерот Зоран Заев за гласањето со двотретинско мнозинство во Собранието за потребата од уставни измени кои произлегуваат од преспанскиот договор.
Congratulations my friend @Zoran_Zaev ! Tonight's vote is a big step towards our common success. A very important step to a peaceful and prosperous future for our people!

— Prime Minister GR (@PrimeministerGR) 19 October 2018
"Честитки пријателе, Зоран Заев! Вечерашното гласање е важен чекор кон нашиот заднички успех. Важен чекор кон мирна и просперитетна иднина за нашите граѓани", напиша Ципрас на "Твитер".
©Makfax.com.mk Доколку преземете содржина од оваа страница, во целост сте се согласиле со нејзините Услови за користење.

Одборот за свикување вонреден конгрес на ВМРО-ДПМНЕ: Христијан Мицкоски е само лош глумец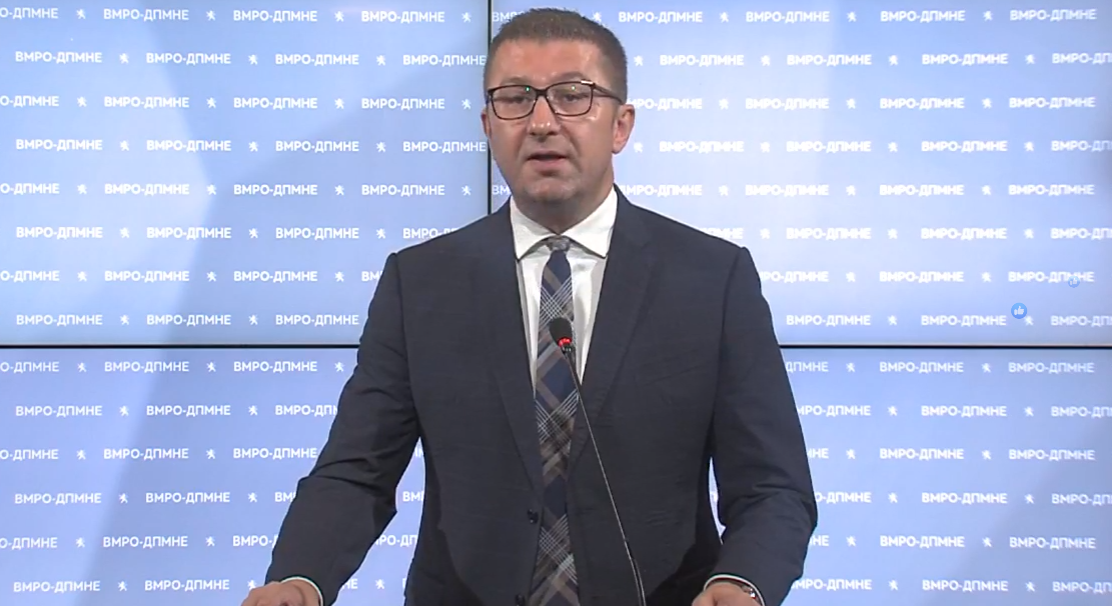 Христијан Мицкоски е само лош глумец, чија суета ја турка ВМРО-ДПМНЕ во пропаст, реагираат од иницијативниот одбор за свикување вонреден конгрес на ВМРО-ДПМНЕ по вечерашната изјава на Мицкоски дека тој предложил да се свика вонреден конгрес на кој тој нема да биде претседател, но дека Централниот комитет едногласно го одбил тоа.
"Да беше искрен во предлогот за вонреден конгрес и во намерата да не се кандидира, ќе ја искористеше можноста што ја дава Статутот, ќе си дадеше оставка и ќе беше свикан конгресот наместо да прави театар злоупотребувајќи го Централниот комитет, кој е со истечен мандат. Сè уште актуелниот престедател на ВМРО-ДПМНЕ нема ниту кредибилитет ниту легитимитет да именува или разрешува партиски органи. Единствено чесно од негова страна би било извинување до членството за претрпените порази, преземање одговорност, оставка и закажување вонреден конгрес", се вели во соопштението.
Само така, велат од иницијативниот одбор, ќе си го одржи зборот и ќе го сочува образот и, впрочем, и самиот Мицкоски јавно вети дека ќе се повлече доколку не победи и не успее да формира влада.
"Мицкоски загуби и немаше капацитет да формираше влада. Поразот на избори е најмногу поради тоа што нема капацитет да обединува. Ни граѓаните ни партиските членови во него не гледаат лидер. Парите наменети за изборно рекламирање ги трошеше во сомнителни портали, а на вмровските листи вметнуваше ликови како Сафет Бишевац, кои до вчера го навредуваа и омаловажуваа членството. Мицкоски е изолиран. Нема поддршка ни од домашната ни од меѓународната јавност. Мицкоски му одговара само на Зоран Заев бидејќи СДСМ никогаш нема да најде подобар спаринг-партнер, кој со сигурност ќе си го гази на избори. Времето и начинот на кој го предлага новиот извршен комитет покажува само дека Мицкоски не ги почитува конгресот и делегатите што го избрале. Наместо да побара поддршка на вонреден конгрес и потоа со легитимитет да ја води партијата доколку добие доверба, Мицкоски одлучува да се коцка со ВМРО-ДПМНЕ и да предлага нови структури, кои во суштина не нудат ништо ново", се вели во соопштението на иницијативниот одбор за свикување вонреден конгрес на ВМРО-ДПМНЕ.