Ципрас: Понекогаш европските вредности се посилни на Балканот, отколку во Европа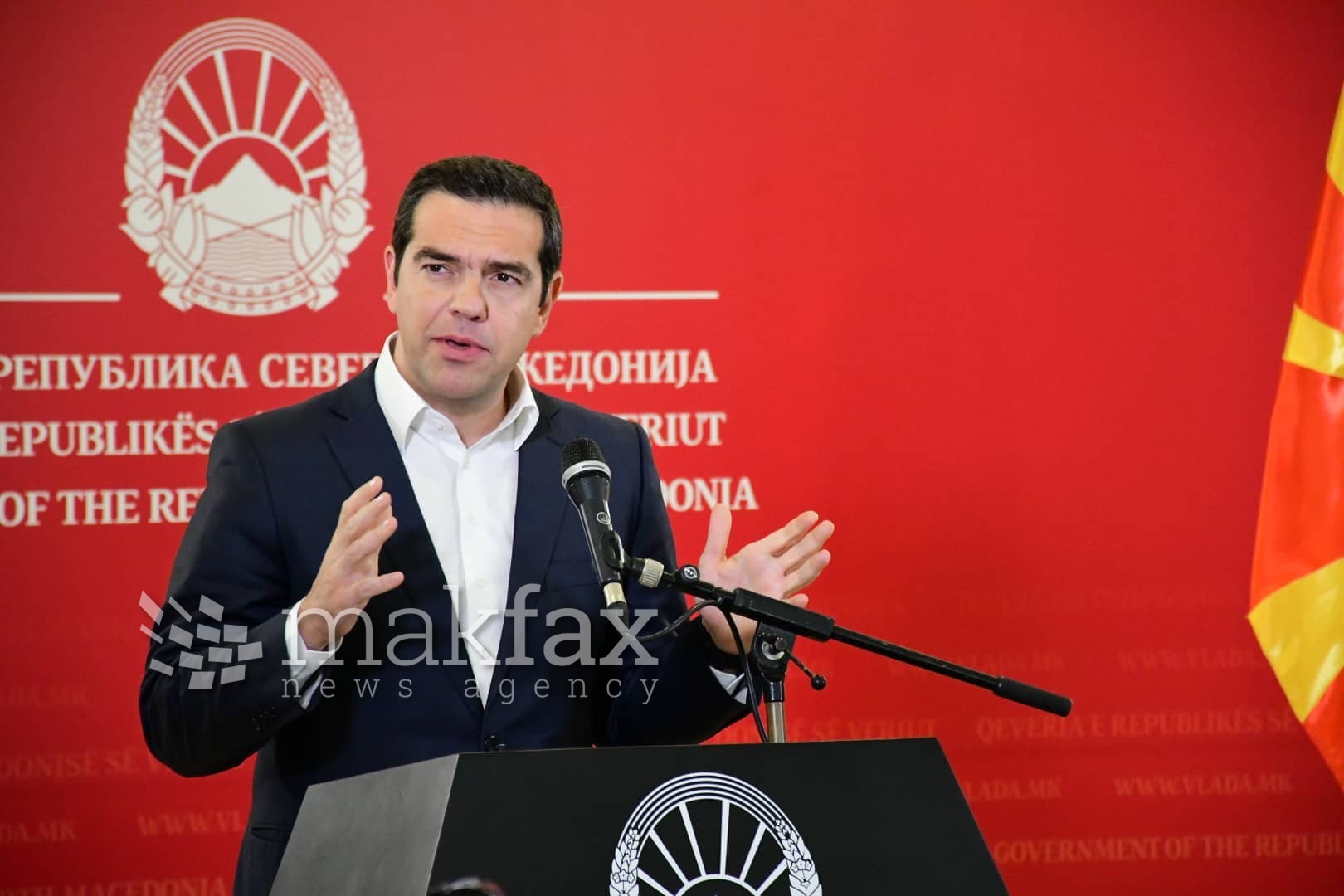 Поранешниот грчки премиер Алексис Ципрас го осуди фактот дека лидерите на земјите-членки на ЕУ не успеаја да се постигнат согласност за предлогот за започнува пристапни преговори со Северна Македонија и со Албанија.
Sometimes European values are stronger in the Balkans than in Brussels. It is to our peoples that we owe, to continue fighting for the future and unity of Europe.

— Alexis Tsipras (@tsipras_eu) October 18, 2019
Ципрас на социјалните мрежи порача дека одлуката за отфрлање на почетокот на преговорите со Северна Македонија е порака за слабост и пораз на европскиот проект.
"Некогаш европските вредности се посилни на Балканот, отколку во Брисел", напиша поранешниот грчки премиер на Твитер, додавајќи: "На нашите народи им должиме да продолжиме да се бориме за иднината и единството на Европа".
Минатата година Ципрас и Заев потпишаа историски договор за решавање на повеќе деценискиот меѓудржавен спор за името на Македонија.
©Makfax.com.mk Доколку преземете содржина од оваа страница, во целост сте се согласиле со нејзините Услови за користење.

Министерката Шахпаска на онлајн-форумот за Западен Балкан, повика на еднакво општетсво за сите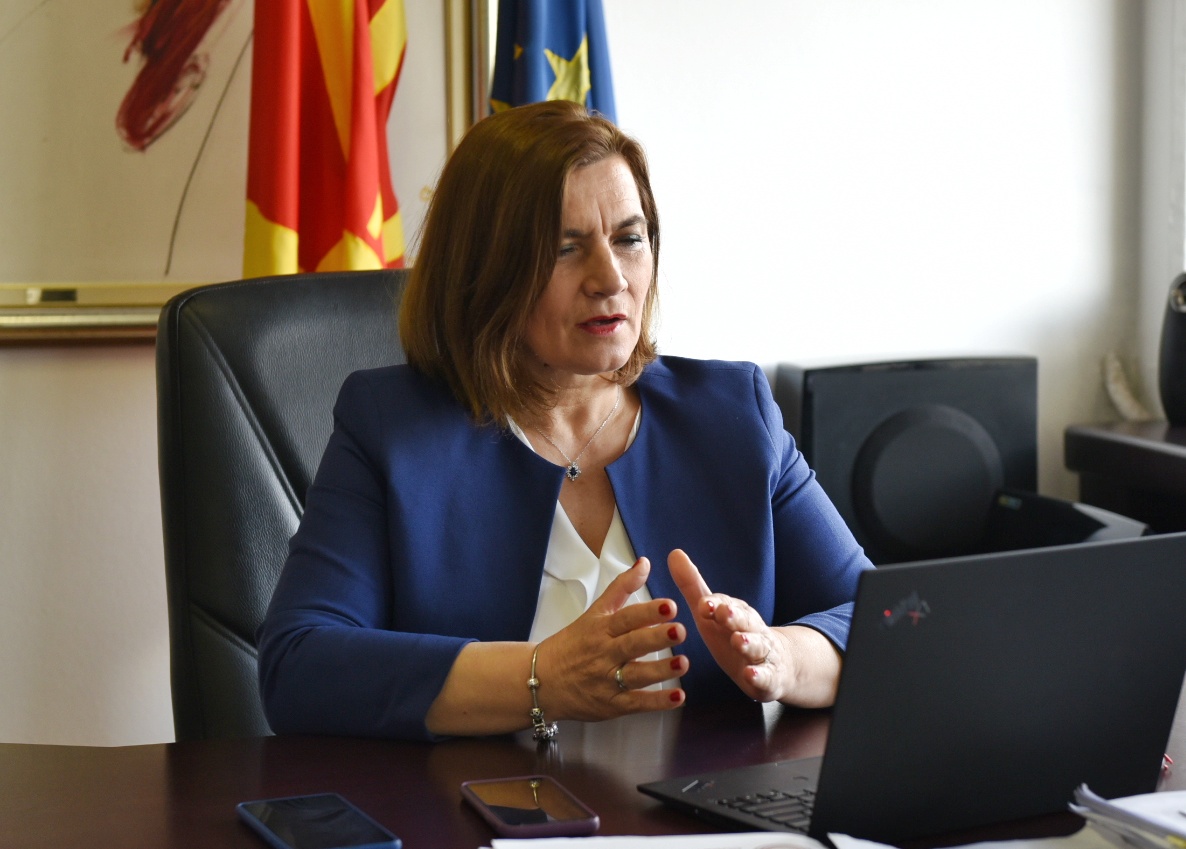 Министерката за труд и социјална политика, Јагода Шахпаска, денеска учествуваше на онлајн-форумот за Западен Балкан: "Дијалог на високо ниво за социо-економското влијание на пандемијата врз ранливите Роми во Западен Балкан и Турција", во коорганизација на Европската комисија, Светската банка, Советот на Европа и УНДП и на која учество зедоа претставници на овие институции и министри од земјите од Западен Балкан.
Министерката Шахпаска посочи дека Владата и Министерство за труд и социјална политика имаат заедничка цел – еднакво општество за сите. Сите мерки и секоја политика, додаде таа, е креирана во насока на овозможување еднаква шанса за сите, со посебен акцент на најранливите категории граѓани, како што се Ромите, со цел да добијат еднаква можност за напредок и интеграција во општеството.
"Ромите се дел од сите владини мерки што беа донесени со цел справување со кризата предизвикана од пандемијата на Ковид-19. Конкретно, со последниот петти пакет антикризни мерки се предвидува финансиска поддршка за Ромите претприемачи преку креирање "мечинг-фонд за претприемаштво за Ромите". Вредноста за оваа мерка е 123 милиони денари за 2021 година, а пред сѐ, е наменета за микро и малите компании, кои имаат ризици во работењето. Исто така, намерата е голем дел од оваа ранлива категорија граѓани да добие финансиска поддршка со цел формализирање на нивната дејност", истакна Шахпаска.
Таа посочи дека Агенцијата за вработување на Република Северна Македонија презема низа активности за зголемување на вработувањето на невработените лица Роми како една од ранливите категории на пазарот на трудот.
Притоа била истакната соработката со УНДП како клучна и била посочена програмата "Ацедер", која се реализира втора година по ред, а е фокусирана на поддршка на припадниците на ромската заедница за пристап до вработување со главна цел да се подобри социјалната инклузија и еднаквоста на Ромите во земјата.
"Досега постигнавме одлични резултати, од 2007 година со поддршка на УНДП над 210 нови бизниси се основани од ромски претприемачи во рамките на програмата за самовработување, заеднички спроведена со УНДП и националните партнери", рече Шахпаска.
Притоа таа ја истакна важноста од активното и рано ангажирање на локалните власти и локалните невладини организации во кодизајнирање на локалните програми, имплементирање на интервенциите на локално ниво.