Авион се запали при полетување, сите патници и членови на екипажот се евакуирани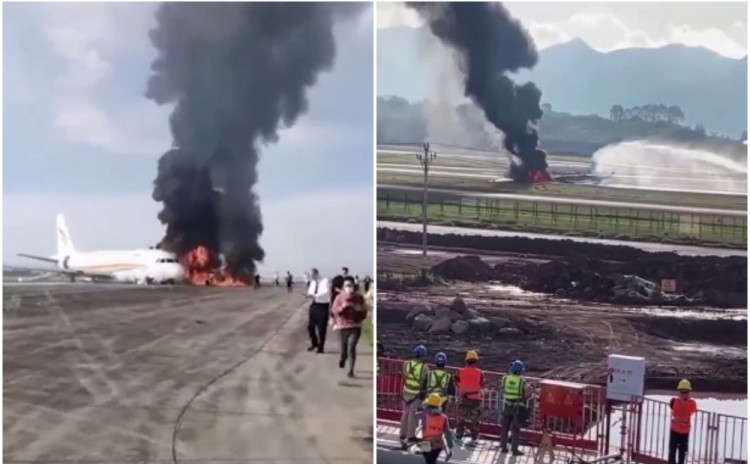 На аеродромот во Чонгкинг, Кина, се случи драма кога авион се запали при полетување. Кинеската "Тибет ерлајнс" соопшти дека сите патници и членови на екипажот се евакуирани и дека никој не загинал, пренесе "Ројтерс".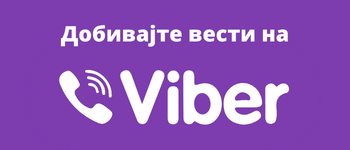 Во авионот имало 113 патници и девет члена на екипажот, а пријавени се само полесни повреди, соопшти "Тибет ерлајнс".
Според "Ројтерс", пилотите престанале да полетуваат според процедурите кога доживеале абнормалност, се вели во соопштението на CAAC, што довело до гребнатини на моторот и пожар по излетувањето на авионот од пистата.
Плановите за итни случаи се активирани и инспекторите се упатиле на местото на настанот, додаде воздухопловното регулаторно тело.
An airplane caught fire in the airport of #Chongqing, #China. There were no deaths and only minor injuries among the 113 passengers, reports Reuters. pic.twitter.com/uIvnd3kUCS

— NEXTA (@nexta_tv) May 12, 2022
©Makfax.com.mk Доколку преземете содржина од оваа страница, во целост сте се согласиле со нејзините Услови за користење.

Нови детали за хоророт во Тексас: сите деца биле убиени во една училница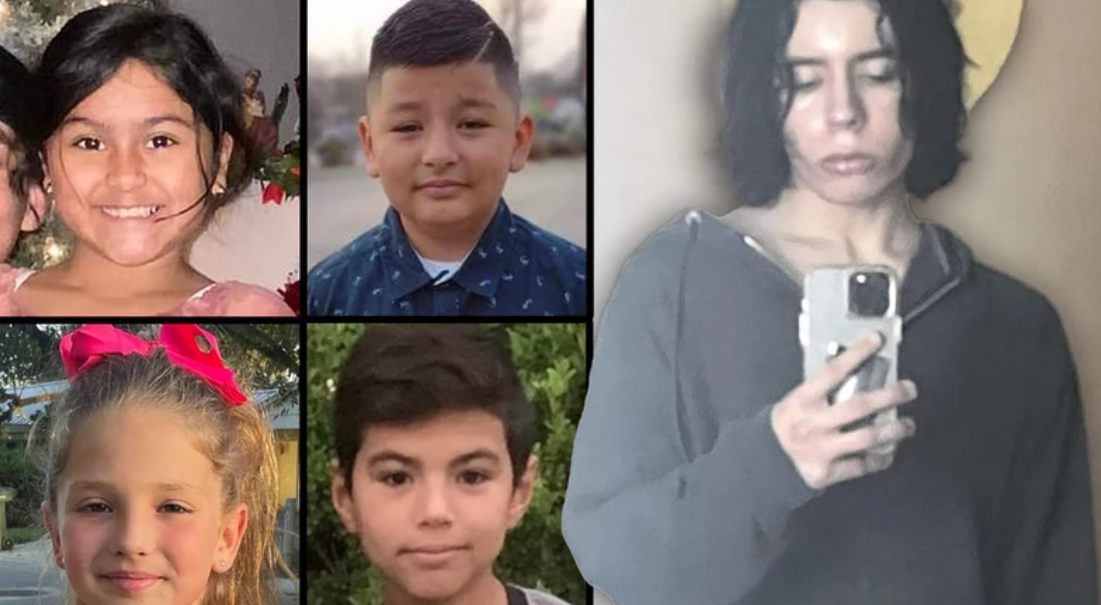 Објавени се нови детали за страшното масовно убиство што се случи вчера во Основното училиште во Тексас. Во нападот на Салвадор Рамос загинаа 19 деца и двајца возрасни, а последните информации укажуваат дека убиецот се забарикадирал во училница и ги убил своите жртви.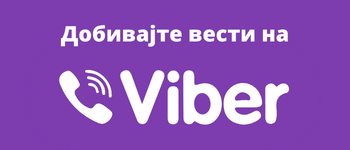 Во нападот загинаа двајца учители и 19 деца на возраст до десет години.
Додека Рамос пукал кон своите жртви, полицајците кружеле низ училиштето кршејќи ги стаклата на прозорците во обид да ги евакуираат децата и персоналот. Успеале насилно да влезат во училницата и да го ликвидираат напаѓачот кој пукал и кон нив, објасни портпаролот на отсекот за јавна безбедност во Тексас, Крис Оливарез.
Како што наведе, идентификувани се сите жртви и информирани се нивните семејства. Тој истакна дека во нападот се повредени неколку деца, но не кажа колку и во каква здравствена состојба се.
"Станува збор за мала училница, која може да прими од 25 до 30 ученици. Во училницата имаше двајца учители. Во овој момент немаме информации колку ученици имало внатре. Бројката може да варира", изјави Оливарез нагласувајќи дека станува збор за организиран престој во кој престојувале групи деца.
Запрашан дали училиштето било крајната цел на напаѓачот, Оливарез рече дека сè уште има многу прашања на кои полицијата нема одговори.
"Се обидуваме да го откриеме тоа. Во случајот е вклучен и ФБИ, а ги анализираме и социјалните мрежи. Она што го знаеме за напаѓачот е дека тој бил жител на Увалде, дека учел во едно од локалните средни училишта, дека живеел со баба му и дедо му, дека е невработен, дека немал пријатели или девојка", изјави Оливарез.
Тој истакна и дека убиецот нема криминално досие ниту, пак, бил поврзан со криминални групи.
Оливарез рече дека Рамос имал една пушка кога влегол во училиштето, а властите работат на утврдување на видот и капацитетот на пушката.
Додаде дека напаѓачот носел елек, во кој можел да чува дополнителна муниција.
Оливарез изјави дека бабата на напаѓачот, која ја застрелал пред да се упати кон училиштето, сè уште е жива и дека властите се обидуваат да ги лоцираат дедо му и членовите на неговото потесно семејство.
"Она што го знаеме е дека напаѓачот бил вклучен во инцидент со својата баба пред нападот на училиштето. Потоа ја застрелал. Побегнал со возило и бил во близина на училиштето кога полицијата ја добила првата пријава за сообраќајна несреќа и вооружено лице што влегува во училиштето", изјави портпаролот на полицијата.