Американската амбасада во Багдад на готовс по нападот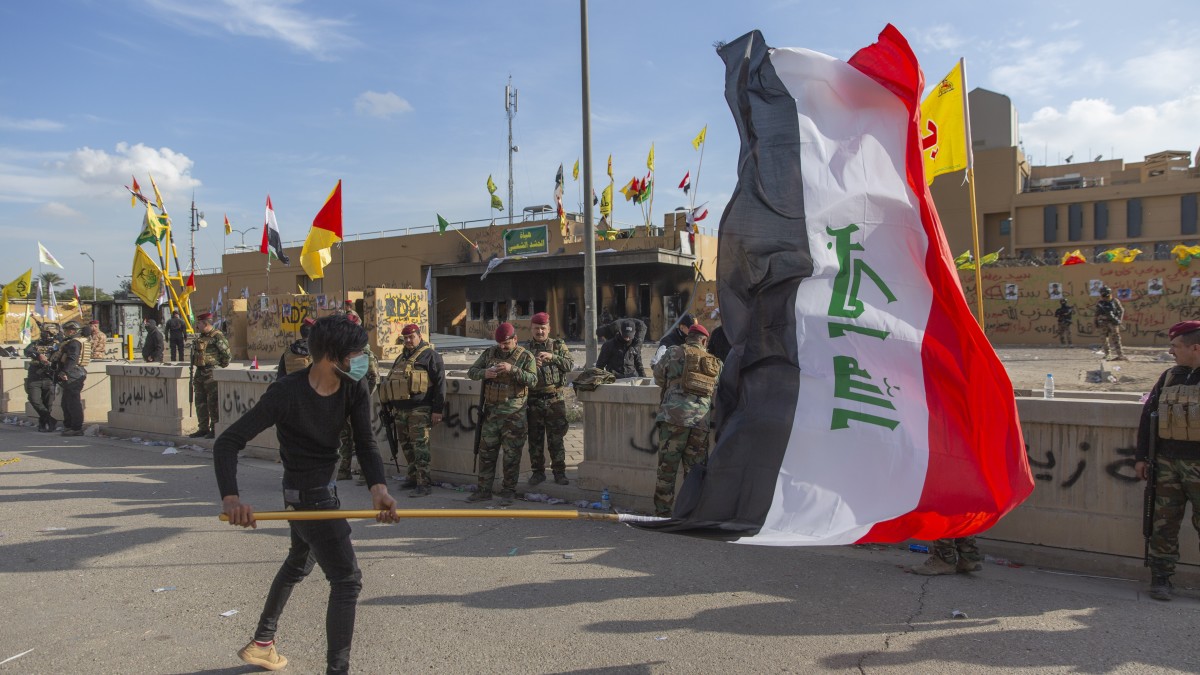 Американската амбасада во Багдад е на готовс од неделата кога најмалку осум ракети паднаа врз силно бранетиот кварт Зелена зона во центарот на ирачкиот главниот град, при што беше повреден еден ирачки војник и беа оштетени повеќе згради и возила. Нема пријавено повредени или жртви меѓу вработените во амбасадата или вработените во безбедноста, а САД ги обвинија за нападот проиранските милиции во Ирак.
Иран го осуди нападот врз американската амбасада во Багдад и смета дека неговиот тајминг е многу сомнителен, објави портпаролот на иранското Министерството за надворешни работи, Саид Хатибзаде.
"Нападот врз дипломатски и станбени објекти не е прифатлив, но видот на нападот и неговиот тајминг и изјавата издадена од американскиот државен секретар покажуваат дека тајмингот е многу сомнителен и тие веќе имаа подготвено изјава за јавноста", рече Хатибзаде според "Мехр њуз".
Американскиот државен секретар, Мајк Помпео, во неделата ги обвини милициите поддржани од Иран за нападот на Зелената зона и побара овие насилни и корумпирани криминалци да ги прекинат своите дестабилизирачки активности.
Iran-backed militias once again flagrantly and recklessly attacked in Baghdad, wounding Iraqi civilians. The people of Iraq deserve to have these attackers prosecuted. These violent and corrupt criminals must cease their destabilizing actions.

— Secretary Pompeo (@SecPompeo) December 21, 2020
Претходно, Катаиб Хезболах – шиитска милиција, сојузник на ирачката влада и поврзана со Иран, која се приклучи на милициската коалиција на народните мобилизациски сили за борба против Даеш, исто така го осуди нападот на Зелената зона. Лидерот на групатаа Каис ал-Хазали посочи дека одлуката на Комисијата за координација на ирачкиот отпор е да не ја напаѓа американската амбасада.
"Наше право е да ја ослободиме нашата земја и да се одмаздиме за нашите маченици, но ние го определуваме времето за одговор и тоа не е далеку", рече Ал-Хазали.
Милицијата исто така издаде посебна изјава во која изрази осуда за неселективниот напад против американската амбасада велејќи дека нападот претставува закана за цивилните животи и ги повика САД да ги прекинат воените активности во областа.
Ирачката влада го нарече инцидентот терористички акт, кој ги загрозува безбедноста и животот на невини граѓани и нивниот имот и го поткопува суверенитетот и престижот на државата.
©Makfax.com.mk Доколку преземете содржина од оваа страница, во целост сте се согласиле со нејзините Услови за користење.

Четворица министри во владата на Зимбабве починаа од коронавирус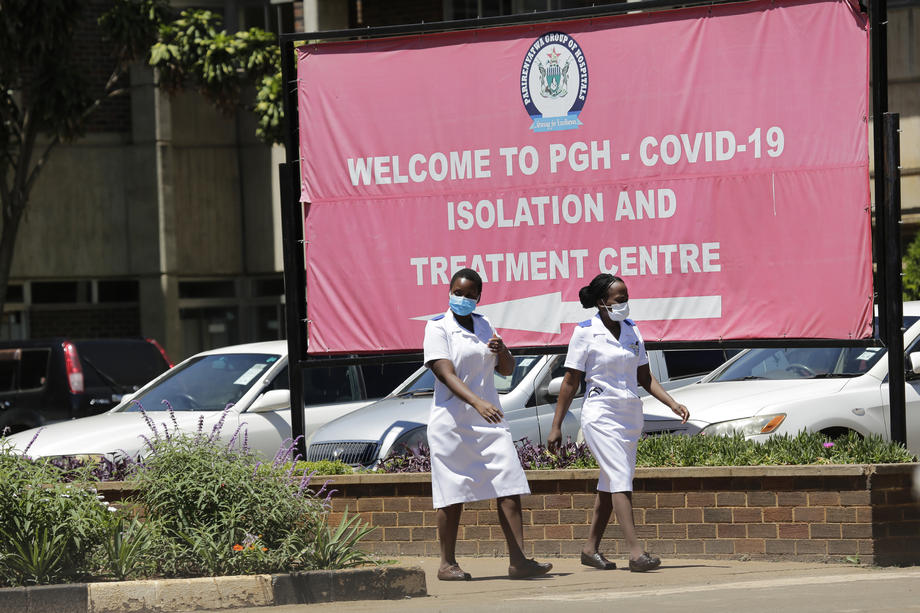 Четворица министри во Владата на Зимбабве починаа од коронавирус, од кои тројца во последните две недели, што укажува на нагло ширење на инфекцијата во таа јужноафриканска земја.
Покрај тројцата министри, неодамна починаа уште неколку познати политичари и јавни личности.
Опозицијата ја обвинува владата дека ја користи пандемијата како оружје со апсење на нејзини членови и други критичари и нивно чување во преполни затвори каде инфекцијата лесно се пренесува.
Критичарите, исто така, ја обвинуваат владата за занемарување на јавните болници, каде што многу заразени со вирусот не можат да го добијат потребниот кислород за да преживеат.
Многу членови на елитата се лекуваат на скапи приватни клиники или во странство.
Претседателот на Зимбабве, Емерсон Мнангагва, изјави дека владата сè уште размислува која вакцина да ја купи.
Зимбабве, како и многу други африкански земји, првично имаше малку регистрирани инфекции, но неодамна имаше скок на бројот на заразени.
Многумина стравуваат дека новиот вид коронавирус, кој се шири многу побрзо, влегол во земјата кога десетици илјади нејзини граѓани се вратиле дома за празниците од Јужна Африка, каде што живеат и работат.
Зимбабве, земја со 15 милиони жители, досега има пријавено 31.000 заболени и 974 смртни случаи од коронавирус, додека на почетокот на декември имало околу 10.000 заразени.