Босанец осомничен за напад на полицајци при немирите во Њујорк, се поврзува со тероризам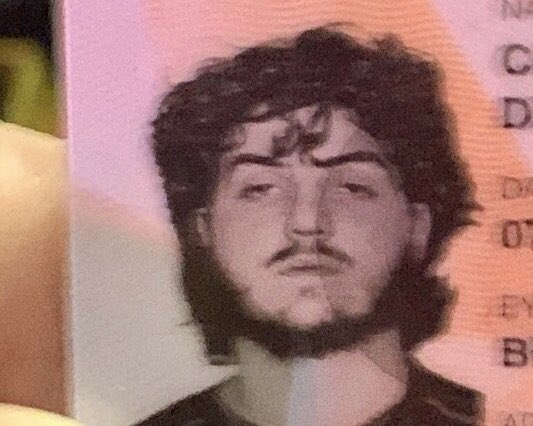 Џенан Камовиќ, Босанец кој живее во Америка, е осомничен дека повредил тројца полицајци во Њујорк. ФБИ сега истражува дали станува збор за тероризам.
Камовиќ (21) најпрво избодел полицаец, кој бил испратен да спречи грабеж на продавница за време на протестите за убиството на Џорџ Флојд, а потоа ранил двајца други со огнено оружје, ги пренесува податоците од полицијата, "Њујорк пост". Полицијата исто така истражува дали овој напад има врска со тероризам, се додава во извештајот на њујоршкиот весник.
NYPD saying 21 year-old Camovic Dzenan is behind a knife attack and shooting that left three officers injured late Wednesday. One of the officers was stabbed in the neck. Two others shot in the hand. The officers are stable. Dzenan was shot and is in critical condition. @ABC7NY pic.twitter.com/Lnva9kSdKD

— Candace McCowan (@CandaceMcCowan7) June 4, 2020
Пред да ги повреди полицајците, Камовиќ на социјалните мрежи пишувал статуси против полицијата, а неименуван висок полициски службеник за "Њујорк пост" изјавил дека семејството на Камовиќ има врска со тероризам.
Извори на американскиот весник наведуваат дека самиот Камовиќ не бил познат како личност поврзана со тероризам, но дека бил во контакт со луѓе што се.
Одредот за борба против тероризам на ФБИ, исто така, се приклучил на истрагата. Тие биле на местото на злосторството на Чрч авенју, а направиле и претрес на станот на Камовиќ на улицата 22 Ист.
Камовиќ нема криминално досие и е осомничен дека прободел полицаец во вратот. На помош притрчале други двајца полицајци, од кои едниот извадил пиштол. Камовиќ се обидел да го украде оружјето, кое пукнало и ранило двајца полицајци, еден во рака, а друг во дланката.
Други полицајци го застрелале напаѓачот, кој е во критична состојба во болница, додека полицајците не се во опасност.
©Makfax.com.mk Доколку преземете содржина од оваа страница, во целост сте се согласиле со нејзините Услови за користење.

Турскиот државен совет одобри пренамена на Аја Софија во џамија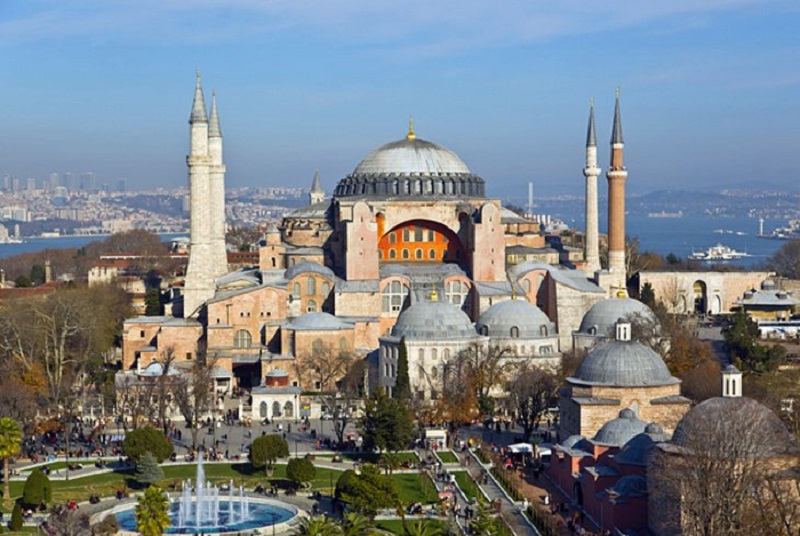 Државниот совет на Турција изгласа едногласно да го смени статусот на музејот Аја Софија во џамија, напиша турскиот новинар Раџип Сојлу на својот профил на Твитер, повикувајќи се на извори во турската влада.
Според него, промената во статусот на музејот ќе биде официјално објавен на 10 јули.
На 2 јули беше соопштено дека турските власти размислуваат за промена на статусот на Аја Софија. Тогаш беше наведено дека, според најновите истражувања, околу 70 проценти од турските испитаници ја одобруваат одлуката за пренамена во џамија.
Американскиот државен секретар Мајк Помпео, како и Руската православна црква, се спротивставија на промената на статусот на оваа туристичка атракција. Државната Дума на Русија поднесе жалба до Големото национално собрание на Турција во врска со Аја Софија.
Црквата Света Софија е осветена на 27 декември 537 година.
Околу илјада години таа била најголемиот храм на светот, но подоцна била претворена во главна џамија за време на Отоманската империја.
Аја Софија има статус на музеј од 1935 година, а во 1985 година беше признаена како светско наследство на УНЕСКО.