(Видео) Античка гробница полна со саркофази е пронајдена во Египет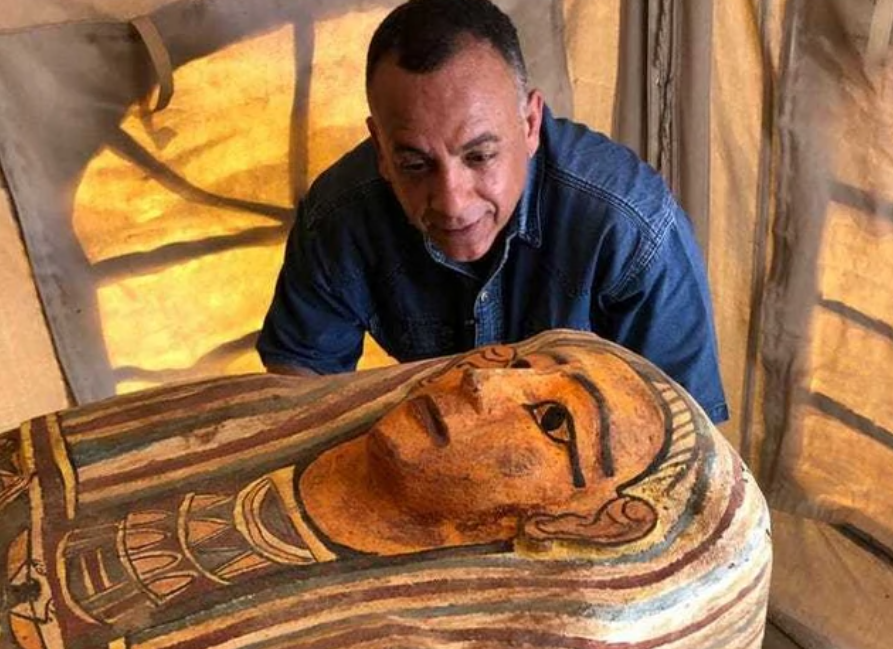 Египетскиот министер за туризам и антиквитет ја информираше јавноста дека археолозите откриле десетици антички саркофази во голема гробница јужно од Каиро.
Калид ал-Анани рече дека се пронајдени најмалку 59 запечатени саркофази со мумии. Се проценува дека повеќето од нив биле погребани на три локации пред повеќе од 2.600 години.
"Мислам дека ова е почеток на големо откритие", рече ал-Анани, додавајќи дека во истата област постојат уште саркофази кои не се ископани.
Privileged to attend the opening of a recently unearthed #sarcophagi in an #ancient #Egyptian city of the dead in #Saqqara. A credit to the Minister of Tourism & Antiquities HE Khaled El Anany & everyone else involved in an amazing dig. 🇪🇬#Egypt #Archaeology pic.twitter.com/IgsYCekJFz

— Glenn Miles 🇦🇺🇪🇬 (@AusAmbEgy) October 3, 2020
Првичните студии укажуваат дека пронајдените саркофази биле украсени на таков начин што покажува дека тие биле наменети за припадници на елитниот слој на општеството во тоа време.
Археолозите пронашле и вкупно 28 статуетки oд божеството Птах Сокер и прекрасно издлабена бронзена статуа на божеството Нефертум, висока 35 сантиметри, обложена со скапоцени камења. Името на сопственикот, свештеникот Бади Амун, билло напишано врз основата на статуата, рече Вазири.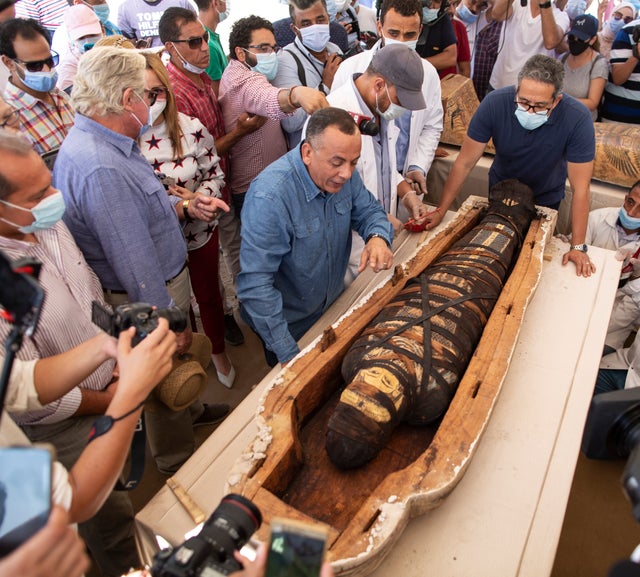 Властите открија голем број ковчези минатиот месец, кога археолозите пронајдоа 13 гробници на новооткриената локација на длабочина од 11 метри, пишува АП.
Локалитетот Сакара е дел од некрополата на античката египетска престолнина Мемфис, која ги вклучува познатите пирамиди во Гиза.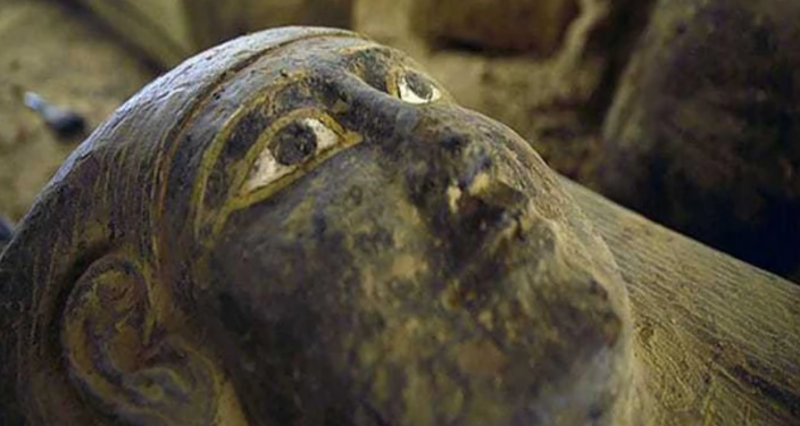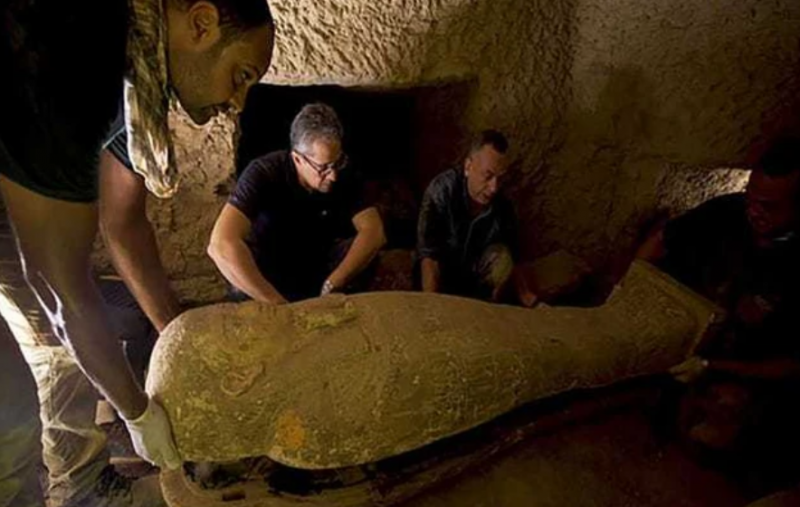 Урнатините на Мемфис беа прогласени за светско наследство на УНЕСКО во 1970-тите.
Ел-Анани рече дека ковчезите од Сакара ќе се придружат на колекцијата на уште 30 антички дрвени ковчези откриени во Луксор и ќе бидат изложени во новиот Голем египетски музеј, кој се гради во близина на пирамидите во Гиза.
Откритието од Сакара е последно во низата археолошки откритија направени во Египет во обид да заживее клучниот туристички сектор, кој беше тешко погоден од политичките превирања, но и од пандемија на коронавирус.
©Makfax.com.mk Доколку преземете содржина од оваа страница, во целост сте се согласиле со нејзините Услови за користење.

Макрон: Поделбите за време на пандемијата ја истакнаа потребата од зајакнување на ЕУ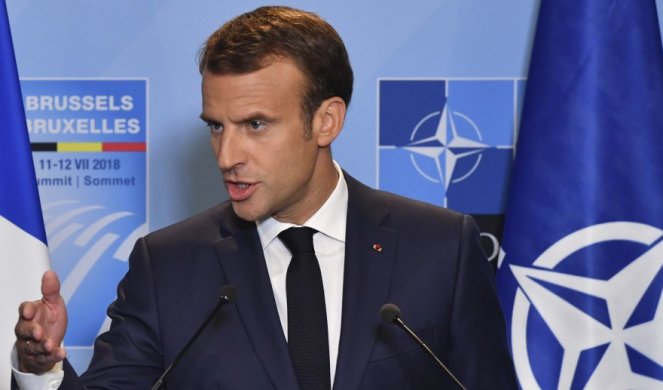 Францускиот претседател Емануел Макрон рече дека националните поделби за време на пандемијата со Ковид-19 ја нагласија потребата од зајакнување на силата на Европската Унија и поради ова, тој отвори консултации за иднината на Европа на настан кој беше речиси откажан поради внатрешни превирања.
Во телевизиски говор, францускиот претседател рече дека се надева оти конференцијата "Иднина на Европа", ќе го зајакне донесувањето одлуки на ниво на ЕУ, објави британски Гардијан.
Макрон избегна да спомене промена на договорот за пренесување на надлежностите на институциите на ЕУ од националните влади, на што жестоко се спротивставија голем број влади на земјите-членки кои може да бидат принудени да започнат референдуми како одговор.
Ние сме поделени веќе некое време кога станува збор за купување маски или затворање на границите, дури и околу фондот за обновување на ЕУ, рече Макрон.
Овие слабости ги објаснуваат тешкотиите во координацијата, посочи тој, додавајќи дека затоа мора да се извлечат поуки со оглед на најголемиот шок од пандемијата.
"Нашата европска демократија е компромис за постигнување рамнотежа и тоа е нешто што мора да го заштитиме како богатство, слабост е и кога сме загушени во сопствените процедури , рече Макрон.
"Ние мора да најдеме ефикасен начин за да одиме напред со амбиција да ја надминеме кризата и да избегнеме неносење на одлуки ", истакна францускиот претседател.