(Видео) Во заседа убиен племенскиот водач кој се бореше за спасување на дождовните шуми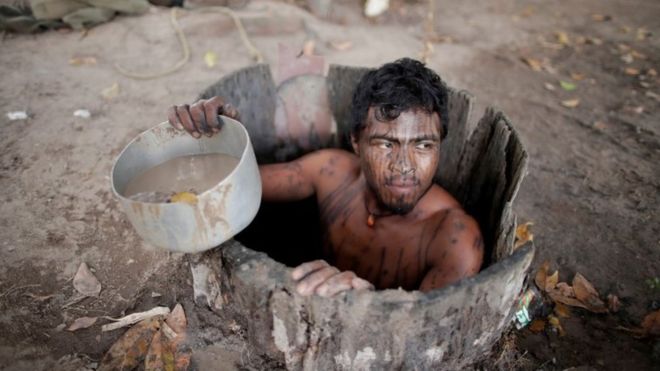 Во заседа што ја поставиле дрвосечачи во североисточната бразилска држава Маранхао загина бразилскиот племенски водач кој се борел за зачувување на дождовните шуми, додека друг е повреден.
Пауло Паулино Гуајајар или Лобо (што на португалски јазик значи "волк") бил убиен во петокот додека ловел во резерватот Арарибоја; тој бил нападнат и застрелан во главата. Неговиот пријател Лаерсио, исто така член на племето Гуајајар, е повреден, пренесува "Ројтерс".
Paulo Paulino Guajajara was a part of Guardians of the Forest – a group set up buy his Guajajara tribe to protect the Amazon rainforest. On Saturday, he was shot dead by illegal loggers https://t.co/SOoKlNk8ec pic.twitter.com/8yvf3UFxjk

— Reuters (@Reuters) November 3, 2019
Зголемен број на судири меѓу домородните племиња и нелегални дрвосечачи е забележан откако Жаир Болсонаро стана претседател и вети дека ќе им даде заштитени области на економските субјекти.
"Владата на Болсонаро на своите раце има крв на домородците", рече бразилската организација АПИБ, која претставува повеќе од 900 000 домородци.
©Makfax.com.mk Доколку преземете содржина од оваа страница, во целост сте се согласиле со нејзините Услови за користење.

Патниците бараат проѕирни прегради во авионите, не се чувствуваат безбедно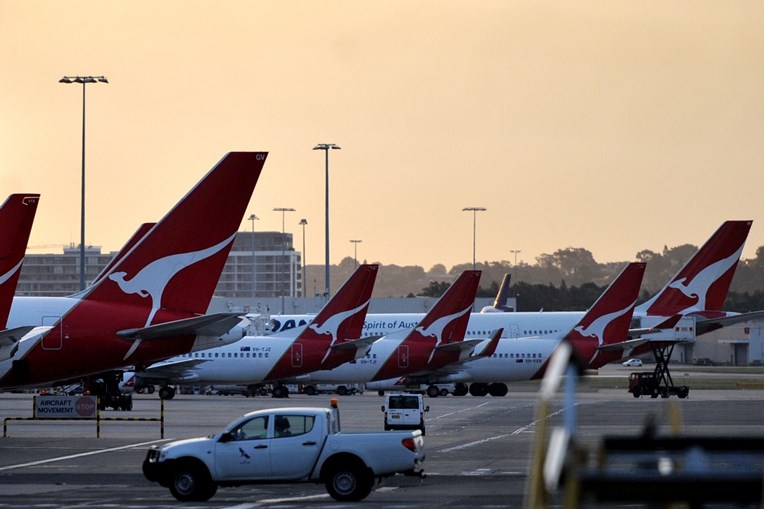 Патниците сакаат проѕирни пластични прегради во авионите за да се чувствуваат безбедно за време на пандемијата на коронавирус и не веруваат безрезервно во тврдењата за висок квалитет на воздухот, предупредуваат челниците на авијацискиот сектор.
Другите трендови може да вклучуваат поголемо растојание помеѓу седиштата во бизнис-класата во авионите со тесен труп, уреди со сензори во тоалети и трајна пренамена на патничките авиони во товарни, заклучено е на панелот на онлајн конференцијата за МРО Азија-Пацифик.
"Ембраер СА" ја разгледува можноста за инсталирање на пластични прегради за повеќекратна употреба и за еднократна употреба во авиони на регионалните летови, изјави Порт Антунес, шефица за деловен развој во азиско-пацифичкиот оддел на бразилскиот производител на авиони "Лаис" .
Проблемот е што преградите треба да бидат лесни, отпорни на високи температури и не треба да го пречат при чистењето и евакуацијата на авионите, додаде таа.
"Современите авиони се веќе опремени со одлична технологија за филтрирање на воздухот. Патниците треба да се чувствуваат безбедно во авионот, но треба да се уверат дека нешто се прави", објасни Порт Антунес.
"Благодарение на преградата меѓу седиштата, патниците може да се чувствуваат побезбедно, особено за време на оброците кога ги симнуваат маските и постои можност за контаминација", истакна Тан, додавајќи дека неговата компанија веќе има развиено прототип.
Во деловна класа, авиокомпаниите веќе покажуваат поголем интерес за испружени седишта бидејќи планираат да користат авиони со тесен труп на подолги линии, изјави Кејт Шефер, потпретседателка на одделот за специјални производи и услуги на "Боинг".
"Патниците од премиум класа се многу заинтересирани за решенија во форма на капсула", рече Шефер, предвидувајќи голем интерес за вратите и степенесто поставување на седиштата.