(Видео) Во тек е голема азербејџанска офанзива, ранети 10 лица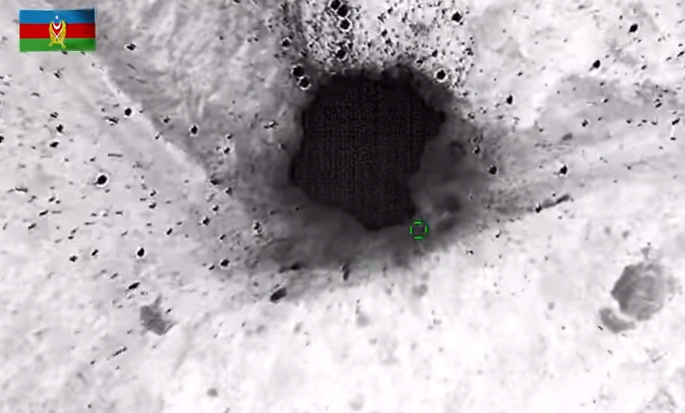 Вооружениот конфликт меѓу Ерменија и Азербејџан за територијата Нагорно-Карабах влегува во шестиот ден. Бројот на загинати се зголемува, како и заканите и обвинувањата од двете страни.
Десет лица беа ранети во азербејџански артилериски напад врз седиштето на спасувачката служба во Арцах. Сепак, станува збор за полесни повреди. Зградата на спасувачката служба е делумно уништена, прозорците скршени, sидовите срушени, а оштетени автомобили се расфрлани на паркингот.
10 people have been wounded in an #Azerbaijan|i artillery strike on the Artsakh Rescue Service HQ
Thankfully, the wounds are all light. The NKR Rescue Service building has been partially destroyed,with broken windows,collapsed walls and damaged cars strewn throughout parking lot pic.twitter.com/0hpNIV8AD9

— Armenian Unified Infocenter (@ArmenianUnified) October 2, 2020
Исто така, објавена е снимка на која се гледа дека азербејџанските сили уништиле ерменски тенк.
Ерменскиот премиер Никол Пашинијан ја обвини Турција дека тргнала по патот на геноцид помагајќи му на Азербејџан во борбата, а од Баку ги напаѓаат Ерменците дека пукаат врз цивили и населени места во Азербејџан.
©Makfax.com.mk Доколку преземете содржина од оваа страница, во целост сте се согласиле со нејзините Услови за користење.

(Видео) Од петок карантин во цела Франција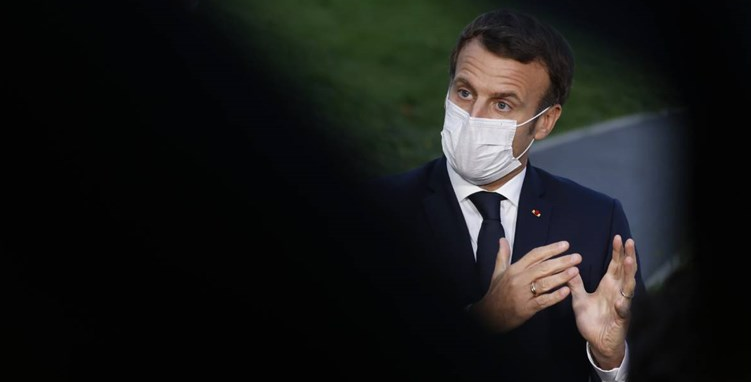 Францускиот претседател Емануел Макрон прогласи каратин од петок што ќе трае најмалку до 1 декември.
"Бранот се рашири низ цела Европа, несомнено ќе биде посилен и поубиствен од првиот"
"Вирусот циркулира со брзина што не ја предвидуваат ниту најпесимистичките прогнози", рече Макрон на почетокот на своето обраќање. Тој рече дека сите француски региони се во црвено.
"Бранот ја зафаќа цела Европа. Дали сторивме сè како што треба? Не. Но, направивме се што можеме. Нашата стратегија, со оглед на информациите што ги имавме, беше вистинската".
Тој рече дека Франција е преплавена од втор бран "кој несомнено ќе биде помоќен и поубиствен од првиот". Изрази увереност дека 9000 пациенти ќе бидат на интензивна нега до средината на ноември, што би значело дека капацитетите ќе бидат речиси полни.
"Вирусот ги погодува сите генерации", рече Макрон, нагласувајќи дека задачата е да се заштитат оние кои обезбедуваат грижа за болните.
"Треба да ја заштитиме економијата", рече Макрон, додавајќи дека рамнотежата е важна, меѓутоа, ништо не е поважно од човечките животи.
"Франција никогаш нема да усвои стратегија на колективен имунитет. Оваа опција ќе доведе до скоро 400.000 дополнителни смртни случаи", рече францускиот претседател.
Карантин од петок, на луѓето ќе им биде дозволено да го напуштат домот само од оправдани причини
Макрон прогласи карантин, почнувајќи од петок. Според новите мерки, на луѓето ќе им биде дозволено да ја напуштаат куќата само заради неопходни обврски, работа или од здравствени причини. Во секој од овие случаи, луѓето ќе мора да пополнат образец за да го оправдаат напуштањето.
Карантинот вклучува и забрана за собирање.
Училиштата ќе останат отворени, како и градинките.
Макрон објасни дека карантинот ќе трае најмалку до 1 декември. Тој се надева на вакцина во текот на летото, повикувајќи се на проценки на научници.
"Имам доверба во нас. Ќе се издигнеме уште еднаш и ќе бидеме обединети. Да живее Република и да живее Франција", го заврши Макрон своето телевизиско обраќање во живо.
Најавата на Макрон за карантин доаѓа по рекордните бројки на заразени во земјата.