(Видео) Израел повторно ја гранатира Сирија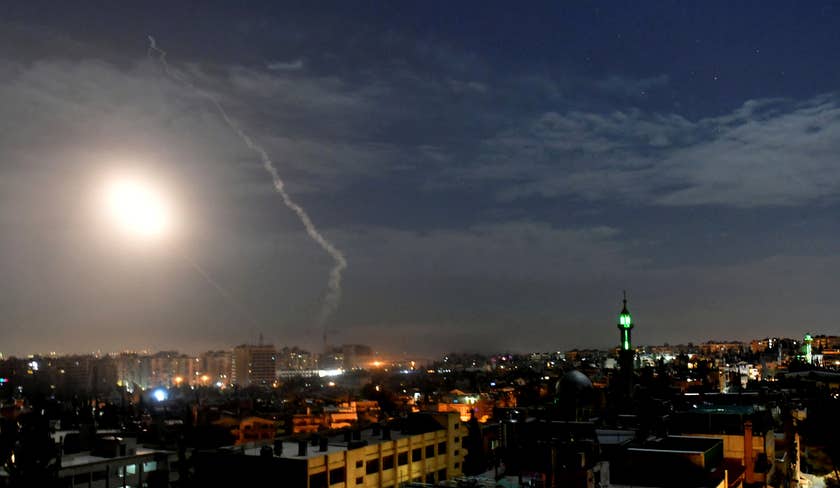 Израел повторно ја гранатира Сирија, соопшти сириската државна агенција.
Израел ги гранатира иранските позиции во близина на Дамаск. Како што пренесе АФП, сириските сили успеваат да ги пресретнат ракетите.
🇸🇾 : Les défenses anti-aériennes syriennes protègent Damas contre les récentes frappes aériennes israéliennes.@Syria_Protector pic.twitter.com/f5QcDigKjE

— MENActualité (@MENA_frcais) February 28, 2021
Израелските медиуми првично јавуваат дека гранатирањето на Сирија е одговор на нападот на израелскиот број од страна на Иран во Оманскиот залив.
Засега нема информации дали има жртви.
Израел често извршува напади на територијата на Сирија. Повеќето негови цели се складишта со оружје и позициите на либанското движење Хезболах, како и проиранските сили кои се борат на страната на Башар Асад.
ok now Seriously lets go back to business even that i m high #israel is gonna bomb the shit of #iran after that ship attack
Location is ,,,,, best runner up … #Syria
Prepare booose chips … a roller coaster about to begin

— ܡܐܪܝܘ 🇱🇧🇬🇧 (@MarioLeb79) February 28, 2021
©Makfax.com.mk Доколку преземете содржина од оваа страница, во целост сте се согласиле со нејзините Услови за користење.

Српски виролог: Кинеската вакцина побавно создава имунитет, но е најотпорна на мутациите на коронавирусот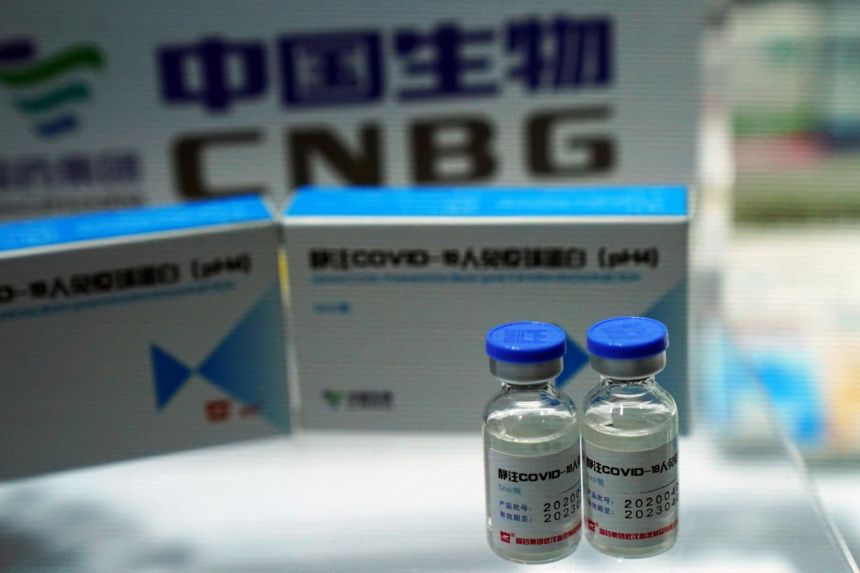 Миланко Шеклер, виролог и микробиолог од Ветеринарниот институт во Кралево, вели дека кинеската вакцина против коронавирус побавно создава имунитет, но дека според научниците од Кембриџ и Оксфорд, таа вакцина е најотпорна на мутации на вирусот.
Шеклер рече дека вакцините на кинескиот производител "Синофарм" ги испитувале американски лаборатории и потсети на изјавата на еден од американските виролози од Универзитетот во Мериленд од минатата недела дека сите источни вакцини се безбедни и ефикасни и дека тоа се однесува на кинеските, индиските и на руската "спутник В".
"Тоа е класична вакцина, експертите од Кембриџ и Оксфорд велат дека кинеската вакцина е најотпорна на мутации, бидејќи ја содржи целата честичка на вирусот", изјави Шеклер за телевизијата К1.
Коментирајќи ја изјавата на раководителот на кинескиот Центар за контрола и превенција на болести, Гао Фу, дека поради ниската ефикасност на кинеските вакцини, се разгледува комбинацијата на вакцини против Ковид-19, Шеклер рече дека кинеската вакцина на "Синофарм" побавно развива имунитет отколку западните "инстант" вакцини кои се засноваат на еден антиген.
Тој додаде дека ефикасноста на вакцината на "Синофарм" е до 86 проценти, околу 50 проценти за "Синовак" и до 62 проценти за вакцината против сезонски грип.