(Видео) Нема знаци за крај на ерупцијата на вулканот на Ла Палма, островот е уништен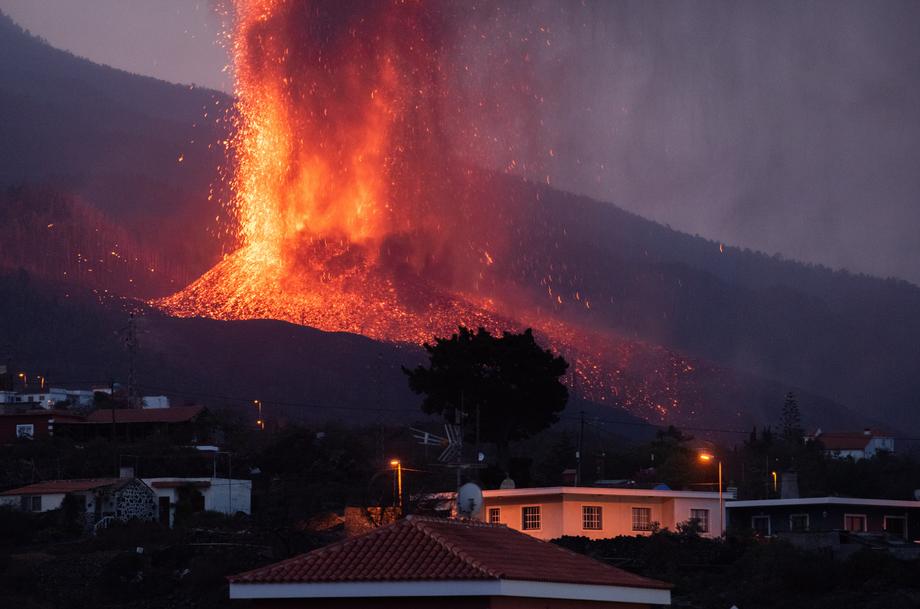 Не се наѕира крајот на ерупцијата на вулканот на Ла Палма, која, откако започна пред околу еден месец, предизвика хаос на тој шпански остров, рече претседателот на Канарските Острови.
🎥 @NewTRNewsAgency:
"Incredible footage shows lava flowing from #LaPalma volcano" pic.twitter.com/pJLW3r0Gt3

— Arnulfo Betancur ⚙️ (@ArnulfoBetancur) October 11, 2021
Во неделата сеизмичката активност беше почувствувана 42 пати на островот, а најсилниот земјотрес, според шпанскиот Национален географски институт, беше 4,3 степени по Рихтер.
Why did I not think lava could move that fast? That's crazy!#LaPalma

— Karlie Lynn (@Karlie_Lynn81) October 14, 2021
"Засега нема знаци дека ерупциите се при крај, иако тоа е желба на сите нас", рече претседателот Ангел Виктор Торес, повикувајќи се на изјави и проценки на научниците.
Откако еруптира вулканот на Ла Палма на 19 септември, реките од лава опустошија повеќе од 742 хектари земја и уништија речиси 2.000 станбени згради. На вулканската активност ѝ претходеше умерена, но многу честа сеизмичка активност.
This is how the front of Lava Stream located to the north of the main one advances at this time. It is the road that connects La Laguna & Todoque. #LaPalma #volcano pic.twitter.com/cftarPhzvM

— Joint Cyclone Center (@JointCyclone) October 13, 2021
Околу 7.000 луѓе се евакуирани од своите домови на островот досега. На Ла Палма живеат околу 83.000 жители.
Street view of Volcano this morning. #LaPalma pic.twitter.com/yY5rGDrPqs

— 🌘𝓻𝓪𝓬𝓵𝓮🕯 (@LetUsUniteHere) October 19, 2021
Единствената добра вест во целата оваа приказна е дека нема човечки жртви. Но, островот се промени засекогаш. Досега од вулканот излегоа 80 милиони кубни метри лава, која проголта многу домови и уништи многу претпријатија. Прекрасниот туристички скапоцен камен на тој начин е променет засекогаш, пишува весникот "Ел Паис".
©Makfax.com.mk Доколку преземете содржина од оваа страница, во целост сте се согласиле со нејзините Услови за користење.

Барбадос станува република, кралицата Елизабета ќе биде заменета од гувернерка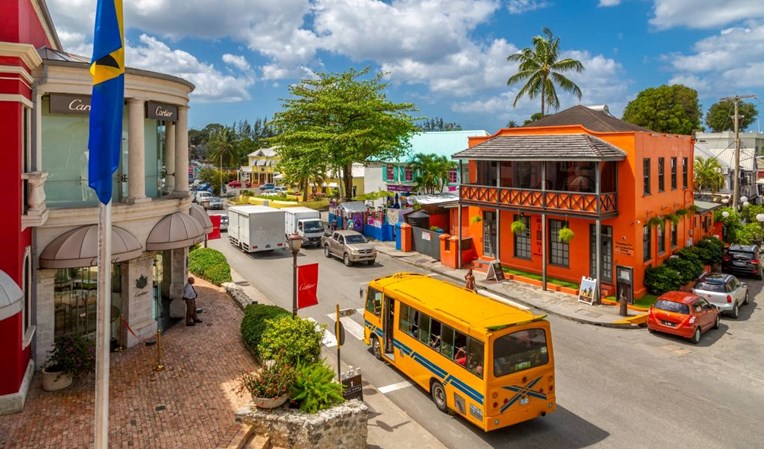 Бaрбадос се подготвува да ги прекине врските со британската монархија, но наследството од понекогаш бруталното колонијално минато и влијанието на пандемијата врз туризмот се големи предизвици за карипскиот остров, кој ќе стане најновата република во светот.
Познат по плажите и љубовта кон крикетот, Барбадос оваа недела ќе ја замени кралицата Елизабета Втора со нејзиниот сегашен претставник, генералната гувернерка Сандра Мејсон.
Церемониите од понеделник вклучуваат воени паради и прослави по повод претседателската инаугурација на Сандра Мејсон.
"Вистинските синџири на ропството се скршени и ние повеќе не ги носиме, но менталните синџири сè уште преживуваат"
Почетокот на новата ера предизвика дебата меѓу населението од 285.000 луѓе за вековното британско влијание, вклучително и повеќе од 200-годишното ропство до 1834 година. Барбадос ја стекна својата конечна независност во 1966 година.
"Како млада девојка, кога ќе слушнав за кралицата, бев многу возбудена", рече 50-годишната Шерон Белами-Томпсон, продавач на риби во главниот град Бриџтаун, која се сеќава дека имала околу осум години кога ја видела кралицата во посета.
"Како што растев, почнав да се прашувам што всушност значи оваа кралица за мене и за мојата земја. Немаше никаква смисла", рече таа. "Ќе биде прекрасно да се има претседател на Барбадос.
За младите активисти како што е Фирхаана Булбулија, основач на Муслиманското здружение на Барбадос, британскиот колонијализам и ропството се причина за современата нееднаквост на островот.
"Јазот во богатството, способноста да се поседува земјиште, па дури и пристапот до банкарски заеми, сите имаат многу врска со структурите изградени под британско владеење", рече 26-годишната Булбулија.
"Вистинските синџири (на ропството) се скршени и ние повеќе не ги носиме, но менталните синџири сè уште опстојуваат во нашето размислување", истакна таа.
Првата претседателка
Во октомври, Барбадос ја избра Мејсон за свој прв претседател, една година откако премиерката Миа Мотли рече дека земјата целосно ќе го напушти своето колонијално минато.
Но, некои во земјата тврдат дека има поитни национални проблеми, вклучително и економските превирања предизвикани од пандемијата на Ковид-19, која ја разоткри преголемата зависност од туризмот, што, иронично, зависи од британските посетители.
Крајот на владеењето на кралицата некои го гледаат како неопходен чекор кон добивање компензација за решавање на историските последици од користењето на робовите донесени од Африка за да работат на плантажите за шеќер.