(Видео) Повеќе ракети ја погодија Зелената зона во Багдад, активирани сирените во Амбасадата на САД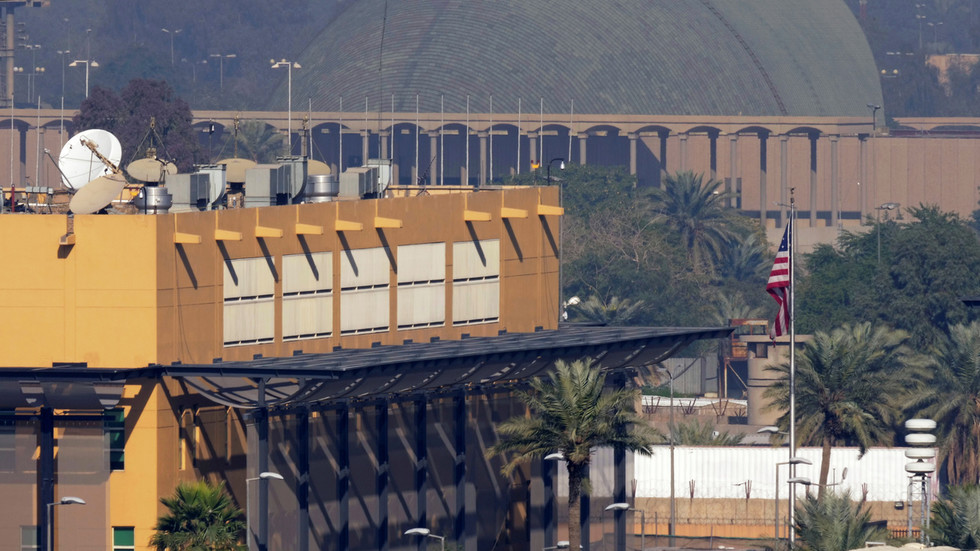 Три ракети експлодираа во силно утврдената Зелена зона во Багдад, во која се сместени Амбасадата на САД и други странски дипломатски објекти. Нема пријавени жртви, пренесува РТ.
Најмалку две експлозии избувнаа во близина на Амбасадата на САД во понеделникот вечерта, а третата ракета слета на друго место во Зелената зона. Нападот бил изведен од населба на периферијата на Багдад.
"Rocket attack alarms sounding off multiple times on the #US #Baghdad Embassy Complex and Union III. Heard the booms myself on Union III. Speakers telling all to take shelter immediately." pic.twitter.com/F1lpbWm9RE

— Nafiseh Kohnavard (@nafisehkBBC) January 20, 2020
Видеоснимките што кружат на социјалните медиуми прикажуваат област во близина на комплексот каде што може да се слушнат сирени за итни случаи. Нападот следува по серијата слични инциденти во последните неколку недели. Минатиот вторник експлодира ракета во близина на кампот "Таџи" – база на американската коалиција северно од Багдад, при што беше повреден најмалку еден ирачки војник.
Неколку дена пред тоа осум ракети "катјуша" ја погодија воздушната база "Ал-Балад", друг објект во кој се наоѓаат американски трупи, при што беа повредени четворица Ирачани.
BREAKING: At least two Katyusha rockets hit #Iraq capital, Baghdad's Green Zone- the first in few days lull after near daily incidents. Alarm sirens can be heard sounding through heavily fortified zone. No casualties reported yet. pic.twitter.com/nHqZLu26pB

— Arwa Ibrahim (@arwaib) January 20, 2020
Ниту една група не презеде одговорност за нападите.
©Makfax.com.mk Доколку преземете содржина од оваа страница, во целост сте се согласиле со нејзините Услови за користење.

Адвокатот на Трамп: Во лаптопот на синот на Бајден има фотографии од малолетни девојчиња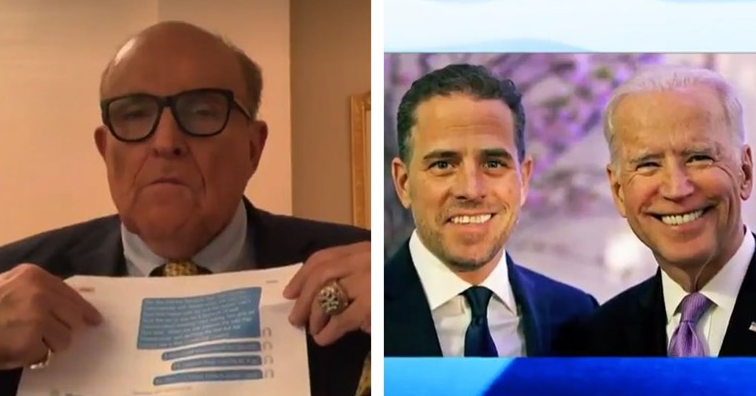 Голем скандал со електронската пошта на синот на поранешниот американски потпретседател и актуелен кандидат за претседател, Џо Бајден, избувна кога конзервативниот таблоид "Њујорк пост" објави ексклузивен извештај со содржината на електронските пораки, со бомбастични обвинувања против Бајден Јуниор, но и против татко му.
Харддискот со овие непроверени пораки, кои наводно доаѓаат од лаптопот што Хантер Бајден го оставил на сервис, но заборавил да си го подигне, до "Њујорк пост" ги доставил адвокатот на американскиот претседател, Доналд Трамп, и поранешен градоначалник на Њујорк, Руди Џулијани.
DEVELOPING: @RudyGiuliani displays a "very, very sensitive" alleged text message from Hunter Biden, which he claims to have handed over to the Delaware state police. @gregkellyusa https://t.co/VlT7z8drtO pic.twitter.com/nzbzAb9QbF

— Newsmax (@newsmax) October 20, 2020
Покрај обвинувањата за корупција, засновани на толкувањата на преписката на Хантер Бајден со деловни партнери во Украина и Кина, Џулијани сега отиде чекор подалеку тврдејќи дека на неговиот лаптоп пронашол многубројни фотографии од малолетни девојчиња, како и преписка на Хантер и Џо Бајден, каде што синот му се жали на таткото дека неговата партнерка на нивниот заеднички психијатар му рекла дека тој се однесувал сексуално несоодветно кон 14-годишно девојче.
Џулијани во интервју за конзервативниот портал "Њузмакс" изјави дека го предал лаптопот на полицијата во Делавер. Јавниот обвинител на таа сојузна држава, од каде што потекнува Бајден, изјавил дека полицијата го проследила материјалот до ФБИ и дека има континуирани прашања во врска со веродостојноста на овие тврдења што ФБИ ќе ги испита.
Трамп во меѓувреме побара од јавниот обвинител да ги испита обвинувањата што произлегуваат од електронската пошта со сомнително потекло за потенцијално нелегалните финансиски активности на Хантер Бајден, како и можниот судир на интереси и корупција на неговиот татко Џо Бајден додека тој бил потпретседател на Соединетите Американски Држави (2008-2016 година).
Од друга страна, многу американски медиуми и опозициски политичари изразија сомневање дека контроверзните електронски пораки биле хакирани и проследени до Џулијани како дел од новата кампања за мешање во изборите во САД – исто како во 2016 година кога американската разузнавачка заедница откри дека руски разузнавачи ја хакирале електронската пошта на претставникот на Демократската партија и шеф на кампањата на Хилари Клинтон, Џон Подеста, а потоа ги проследиле до "Викиликс", така што нивното излегување во јавноста, заедно со ширењето дезинформации и теории на заговор на социјалните мрежи, ги одвратило Американците да гласаат за Клинтон.