(Видео) Роверот "Упорност" ги испрати првите панорамски сцени од Марс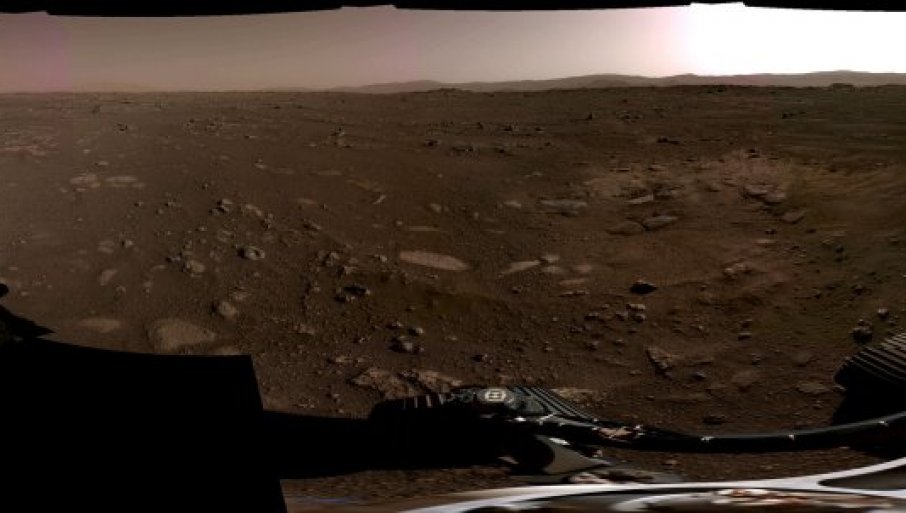 Роверот на НАСА "Упорност" ја испрати на Земјата првата панорамска слика на површината на Марс, објави американската агенција за истражување на вселената.
Фотографијата што го опфаќа целиот круг е составена од 142 слики направени на 21 февруари од камерата "масткем-з".
Сликата покажува пуста област со геолошки формации, вклучувајќи карпа со бразди од ветер и работ на кратерот Језеро, каде што роверот слета минатата недела.
The first 360º view of Mars from Perseverance Rover.

Credit: NASA​/​JPL-Caltech​/​ASU​/​MSSS pic.twitter.com/T8BB7s6Bpr

— Wonder of Science (@wonderofscience) February 25, 2021
НАСА објави дека модерната камера ќе им помогне на научниците да ги испитаат атмосферските услови во кратерот и оддалеку да ги идентификуваат видовите карпи и седименти кои треба да се испитаат со помош на инструменти на роверот.
Џим Бел, истражувач од Државниот универзитет во Аризона, кој ја води операцијата со камерата "масткем-з", рече дека фотографијата потврдува дека роверот паднал на идеално место, пренесе агенцијата ДПА.
"Упорност" патуваше низ вселената речиси седум месеци по лансирањето од Кејп Канаверал на Флорида.
I'm taking it all in. This is the first 360º view of my home using Mastcam-Z. This dual, high-definition camera system sits atop my mast and has zoom capability. Inspect tiny details of Jezero Crater with the special interactive viewer at https://t.co/roDhWK56gj #CountdownToMars pic.twitter.com/TAy28PpG73

— NASA's Perseverance Mars Rover (@NASAPersevere) February 24, 2021
Научниците се надеваат дека ќе пронајдат докази во езерскиот кратер дека микробите постоеле на Марс во минатото. Марс имаше вода на својата површина пред милијарди години, а на тоа се заснова и претпоставката дека можеби постоел некој облик на живот на планетата.
"Упорност" ќе ја истражува површината на Марс, неговата геологија и клима најмалку две години, а исто така ќе собира примероци од карпите и почвата.
©Makfax.com.mk Доколку преземете содржина од оваа страница, во целост сте се согласиле со нејзините Услови за користење.

Лавров повика на укинување на санкциите за Иран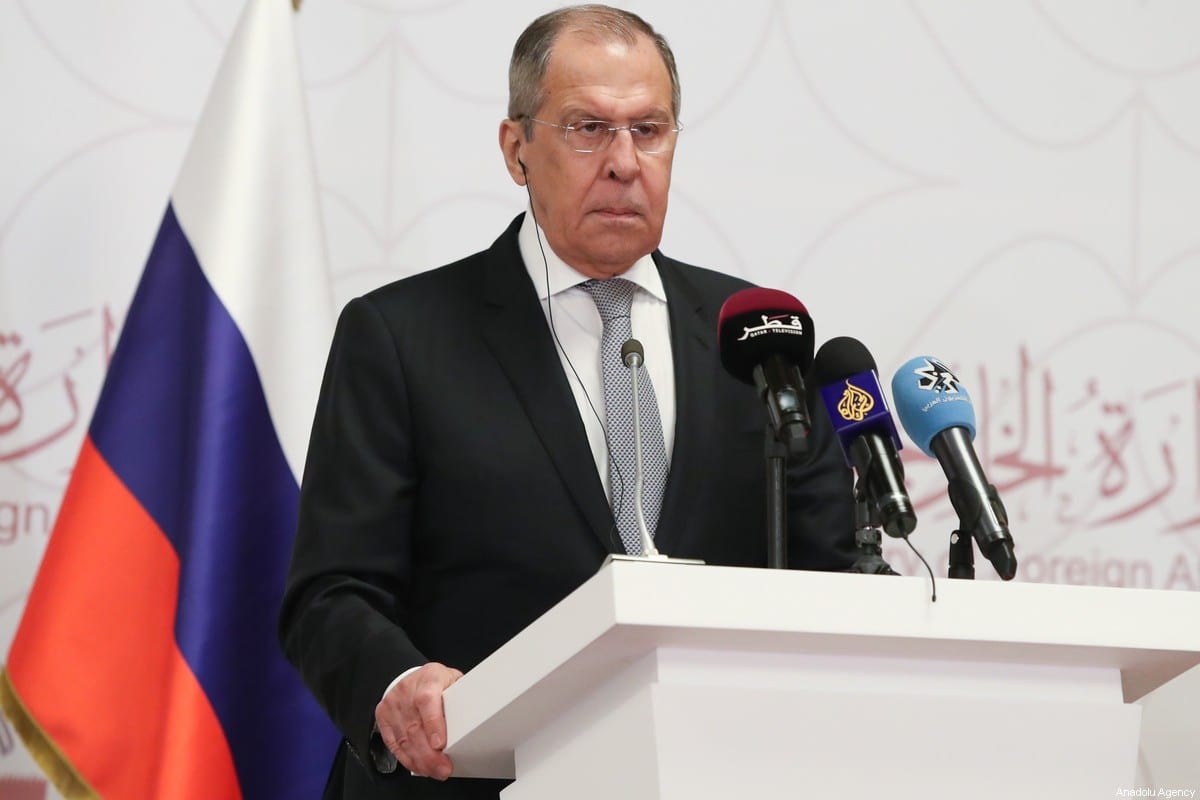 Рускиот министер за надворешни работи, Сергеј Лавров, вчера повика на безусловно укинување на сите санкции наметнати од САД кон Иран, вклучувајќи ги и санкциите насочени кон странски фирми кои соработуваат со Техеран, пренесува ИРНА.
"Сите еднострани санкции што беа воведени од Вашингтон треба да бидат безусловно укинати. Ова е темата за која се разговара во Виена и спроведувањето на оваа задача од страна на САД и враќањето на САД на целосно спроведување на обврските од Резолуцијата 2231 ќе му овозможат на Иран да се врати во целосна примена на доброволните чекори што Техеран вети дека ќе ги преземе во согласност со оваа резолуција", рече Лавров на заедничката прес-конференција со својот ирански колега Мохамад Џавад Зариф, во Техеран.
"Ова се однесува не само на санкциите кои беа незаконски воведени директно против Иран туку и на оние санкции што беа воведени против странски компании за соработка со Иран", додаде тој.
Лавров ги критикуваше новите санкции на ЕУ против Иран, предупредувајќи дека тие можат да ги поткопаат тековните разговори околу враќањето на ЈЦПОА.
"Ако оваа одлука е намерно донесена среде преговорите што продолжуваат во Виена за да се спаси ЈЦПОА, тогаш тоа е веќе грешка, што, како што знаете, е полошо од кривично дело", рече тој.
Лавров ги повика сите страни во нуклеарниот договор од 2015 година, вклучително и Иран, да се придржуваат до договорот и да спроведат меѓународна резолуција поврзана со него.
Во 2018 година, американскиот претседател Доналд Трамп еднострано се повлече од договорот и повторно воведе строги санкции што претходно беа укинати според договорот. Ова го принуди Иран да го зголеми збогатувањето на ураниум што беше ограничено според условите на договорот.