(Видео) Садик Кан бара малцинствата да добијат повластен пристап до вакцините против коронавирусот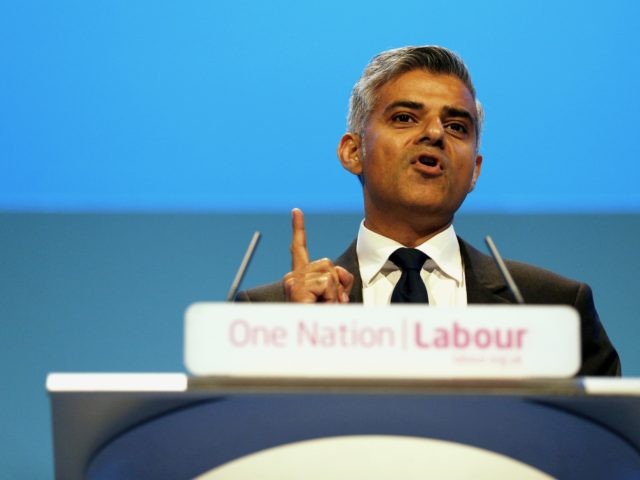 Лондонскиот градоначалник Садик Кан побара црните луѓе и другите етнички малцинства да добијат приоритетен пристап до вакцината на Ковид-19, пренесува Би-би-си.
Левичарскиот градоначалник тврди дека таканаречените БAME (црни, азиски, малцински етнички) групи се диспропорционално погодени од вирусот и затоа треба да се стават на врвот на списокот кога ќе се дистрибуира вакцината.
"НХС и јавното здравство во Англија работат на критериумите за тоа кој прв ќе ја прими вакцината. Во суштина тоа е направено според возраста. Но, јас побарав да бидат разгледани дополнителни работи и тоа ја вклучува загриженоста за црните, азиските, етничките малцинства во Лондон, кои несразмерно страдаа од вирусот во март, април, мај и во јуни.
"Мојата загриженост е дека во Лондон постои поголема колебливост кон примањето вакцини отколку во другите делови на земјата. Значи, една од работите што треба да ја направиме е да им влееме доверба дека вреди да се прими оваа вакцина и исто така да се осигуриме дека најранливите – најверојатно нема да се заразат од вирусот и, не дај боже, да умрат – први ќе ја примат вакцината", заклучи Кан.
The positive news around COVID19 vaccine development is hugely encouraging.

But there is still some way to go, and it's vital that when we have a vaccine that is approved for use that the most vulnerable members of our society are first to benefit.pic.twitter.com/hUQ0vwhNRD

— Sadiq Khan (@SadiqKhan) November 17, 2020
Во август Кан напиша кометар за левичарскиот "Гардијан", во кој тој тврди дека структурниот расизам е причина за зголемената стапка на смртност од коронавирус кај етничките малцинства во Велика Британија.
"И покрај тоа што може да биде непријатно за некои да признаат, не можеме да ги игнорираме бариерите на дискриминација и структурниот расизам што постојат во нашето општество, што придонесува етничките малцинства да страдаат од сиромаштија, да имаат здравствени проблеми и да работат на несигурни, ниско платени работни места", напиша Кан.
Идејата дека т.н. структурен расизам е определувачки фактор за стапката на смртност од Ковид-19 беше оспорена од владиниот советник и виш соработник за клинички истражувања на Универзитетот во Кембриџ, д-р Рагиб Али. Во октомври д-р Али рече дека структурниот расизам не е разумно објаснување за различните резултати за различните етникуми.
"Ако структурниот расизам беше важен проблем, не велејќи дека не постои, но ако беше важен проблем во резултатите од здравството, би очекувале дека тој ќе се рефлектира не само кај Ковид-19 туку и кај други болести", рече тој.
Во понеделникот секретарот за здравство, Мет Ханкок, рече дека нема да исклучи вакцините да бидат задолжителни.
Неодамнешното истражување спроведено во Лондон преку интернет помеѓу 19 октомври и 2 ноември покажа дека околу една третина не би примиле вакцина или веројатно нема да ја примат вакцината, при што речиси половина од испитаниците одговориле дека не му веруваат на НХС дека успешно ќе ја администрира вакцината кога таа ќе биде достапна.
©Makfax.com.mk Доколку преземете содржина од оваа страница, во целост сте се согласиле со нејзините Услови за користење.

Германија ги забрани пластичните кеси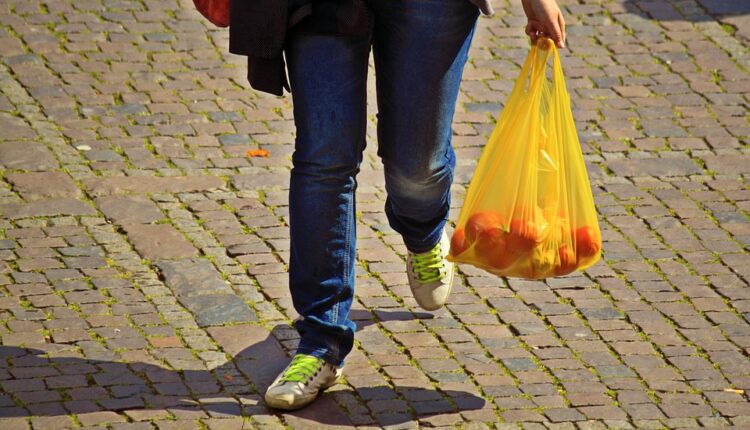 Германскиот парламент, Бундестагот, изгласа закон за забрана на пластични кеси на мало од 2022 година, со тоа што тенки пластични кеси за пакување овошје и зеленчук сепак да бидат дозволени.
Забраната се однесува на пластични кеси со дебелина од 15 до 50 микрометри, кои се стандардни во малопродажбатата.
"Пластичната кеса е синоним за непотребно трошење на ресурси", рече германската министерка за животна средина. Таа рече дека платнените вреќи, корпи и пластични кутии кои можат да се користат повеќепати се "добра алтернатива" на пластичните кеси.
Еколошката организација WWF ја поздрави забраната за пластични кеси, но истовремено рече дека таа има "само симболична тежина".
"Помалку од еден процент од потрошувачката на пластика во Германија отпаѓа на пластичните кеси", се вели во соопштението на WWF.
Партијата на зелените исто така го поддржа законот во парламентот, но смета дека трендот на употреба на пакување за еднократна употреба не е запрен.
Опозициските партии Алтернатива за Германија и Либералдемократската партија гласаа против законот затоа што сметаат дека тоа е нефер мерка за германската малопродажба, без видлив ефект врз животната средина, образложувајќи дека тоа се однесува само на германската трговија, додека другите земји на ЕУ не се засегнати од тие законски мерки.
Пратеникот на АфД, Андреас Блек, посочи дека договорот меѓу малопродажбата и федералната влада за намалување на употребата на пластични кеси, постигнат пред две години, донел резултати и ја намалил употребата на кеси за две третини.
"Законот за забрана на пластични кеси е најбезсмислената еколошка забрана за овој изборен период", рече Блек.
Во последните две години, огромното мнозинство од ланците на маркети целосно ги исфрлија од употреба пластичните кеси.