(Видео) Смртоносно цунами во Индонезија, најмалку 168 загинати и 745 повредени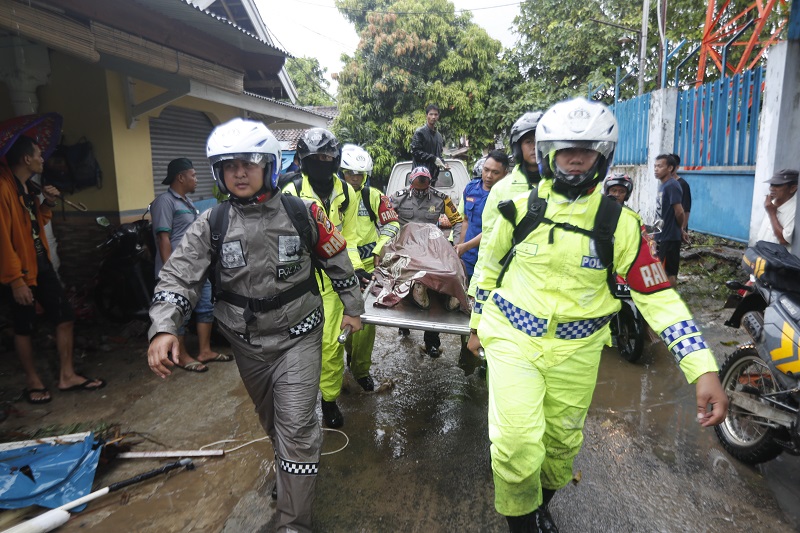 Најмалку 168 луѓе загинаа, а 745 се повредени во цунами што вчера во 21 и 27 часот по локално време ги погодило островите Јава и Суматра во Индонезија. Стотици објекти се уништени и оштетени.
"Цунамито најверојатно е предизвикано од ерупција на вулкан", соопшти Агенцијата за справување со природни катастрофи.
Driving past debris from the impact zone of the tsunami in #Anyer. Many local houses are damaged. Note also the wierd color of the sea, never seen it like that. #Indonesia #Tsunami pic.twitter.com/c5ryey6ElO

— Øystein L. Andersen (@OysteinLAnderse) December 23, 2018
Бројот на жртви можно е да порасне со оглед на тоа што спасувачите сè уште не стигнале до сите зафатени области. Најтешко е погоден регионот Пандегланг на островот Јава, кој меѓу другото го опфаќа националниот парк Ујунг Кулон и бројни популарни плажи.
Pantauan udara daerah terdampak tsunami di Pantai Kalianda Kabupaten Lampung Selatan. Korban dampak tsunami di Lampung Selatan per 23/12/2018 pukul 13.00 WIB: 35 orang meninggal duniq, 115 orang luka dan 110 unit rumah rusak. Pendataan masih dilakukan. pic.twitter.com/HcXVkEhqBx

— Sutopo Purwo Nugroho (@Sutopo_PN) December 23, 2018
Цунамито ги погодило плажите околу Сундскиот тенсец, меѓу островите Јава и Суматра.
Агенцијата за метеорологија и геофизика на Индонезија соопшти дека цунамито не е предивикано од земјотрес, туку најверојатно поради активност на вулканот Анак Кракатоа, кој е сместен во Сундскиот теснец и е наследник на вулканот Кракатоа, кој бил разнесен во катастрофална ерупција во 1883 година и во која загинале 120 000 луѓе.
©Makfax.com.mk Доколку преземете содржина од оваа страница, во целост сте се согласиле со нејзините Услови за користење.

Макрон: Брегзит е историски аларм за ЕУ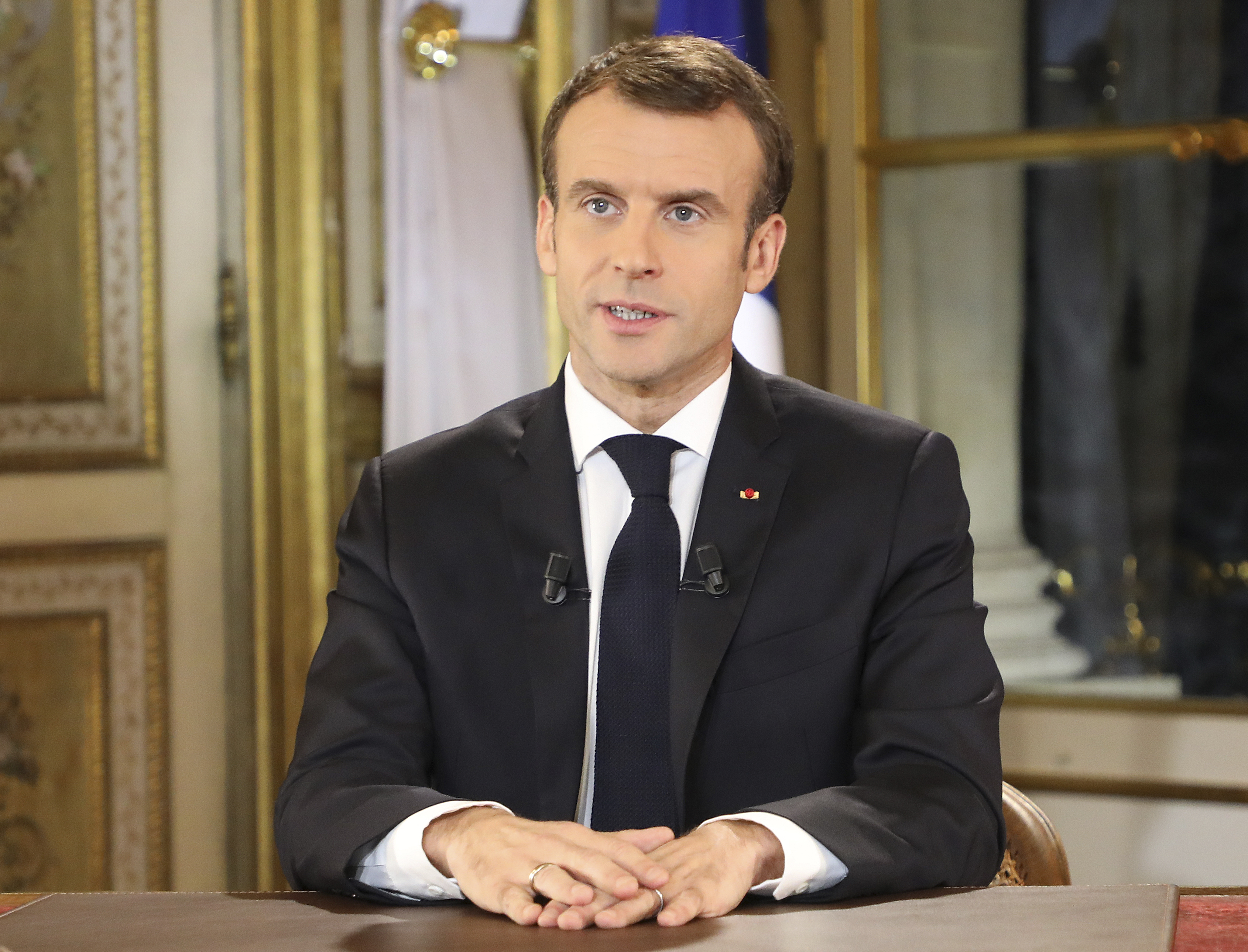 Францускиот претседател, Емануел Макрон, изјави денеска дека излегувањето на Велика Британија од ЕУ е историски аларм што треба да ја принуди Унијата да се подобри.
Макрон рече дека на европските граѓани повеќе од кога и да било им е потребна обединета Европа за да ги бранат своите интереси што ги загрозуваат САД и Кина и да се справат со предизвиците како што се климатските промени, миграцијата и технолошкиот напредок.
"Овој излез е шок. Тоа е историски аларм што мора да се чуе во секоја од нашите земји, низ цела Европа и да нè натера да размислиме", рече Макрон.
Тој ги критикуваше, како што рече, лагите, претерувањата и поедноставувањата што ја одбележаа кампањата за брегзит во 2016 година.
"Денес е тажен ден, да не го криеме тоа. Но, исто така, и ден што мора да нè натера да ги правиме работите поинаку", рече францускиот претседател.
Тој додаде дека наскоро ќе ја посети Велика Британија со надеж дека двете земји ќе изградат нов, што е можно поблизок однос.
Велика Британија ја напушти Унијата на полноќ минатата ноќ. Од денеска почна транзиционен период во кој Лондон ќе преговара за условите за нов однос со ЕУ и нејзините членки.