(Видео) Тигар во Кина во полн налет разбил стакло на возило и повредил селанец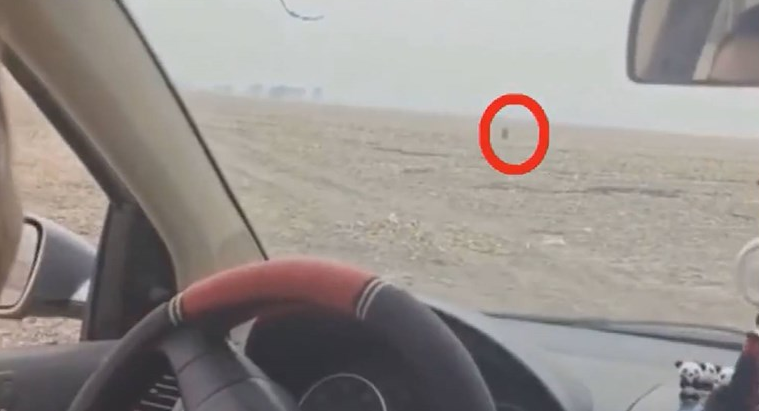 Сибирски тигар во село во североисточна Кина повредил еден селанец и во полн трк скршил стакло на прозорец од автомобил, објави кинескиот весник "Пиполс дејли".
Локалните власти ги предупредија жителите на селото Хејилонгјанг да останат во своите домови. Властите планираат да го отстранат тигарот од областа со стрела со средство за успивање, објави весникот.
A Siberian tiger at large in a village of NE China's Heilongjiang: The tiger reportedly injured a villager and smashed a car window on Friday. Local authorities have warned villagers to stay indoors and planned to catch the tiger with tranquilizer as of press time. pic.twitter.com/gDRAlsFKmw

— People's Daily, China (@PDChina) April 23, 2021
На "Твитер" беше објавено и видео од тигарот кој трча кон возилото. На снимката може да се види и стаклото од автомобилот, распарчено по застрашувашкиот скок на големата мачка.
©Makfax.com.mk Доколку преземете содржина од оваа страница, во целост сте се согласиле со нејзините Услови за користење.

Лидерите на Западен Балкан со заедничка декларација: Итен почеток на преговорите со Скопје и Тирана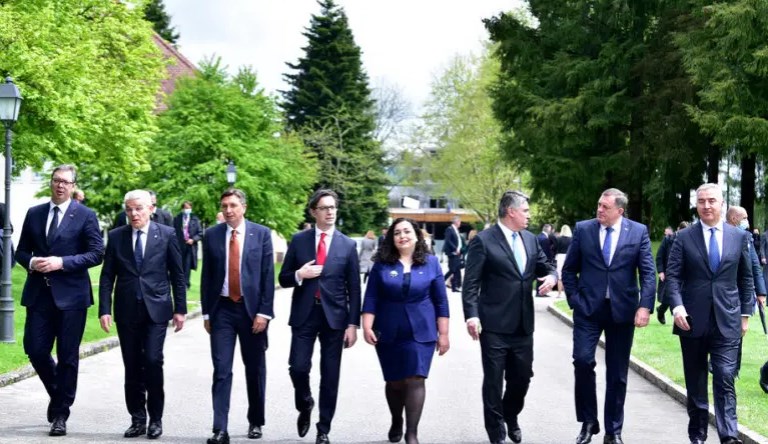 Декларацијата усвоена од лидерите на Процесот "Брдо – Бриони" на самитот укажува на важноста од брзото проширување на ЕУ за целиот регион на Западен Балкан, а не за одделни земји.
Лидерите на Словенија, Хрватска, Албанија, Црна Гора, Косово, Северна Македонија, Србија и на Босна и Херцеговина присуствуваа на состанокот по повод 10-годишнината од иницијативата.
Заедничката изјава го поздравува усвојувањето на Економскиот и инвестициски план на ЕУ за Западен Балкан од октомври 2020 година, како и фактот дека, како што се наведува, е придружен со значителни финансиски средства.
Документот нагласува дека, како составен дел на Европа, Западен Балкан има права и обврски да го следи развојот на земјите членки на ЕУ што е можно повеќе, со олеснет пристап до Унијата.
Лидерите на Процесот "Брдо – Бриони" истакнаа дека се посветени на заедничката стратешка визија за Европа и ја истакнаа нивната посветеност на мирот и стабилноста, вклучително и добрососедските односи.
"Западен Балкан е дел од Европа и обединувањето на Европа не е целосно без Западен Балкан. Со членството во ЕУ границите меѓу земјите членки стануваат помалку важни, што создава поширок простор за соживот и плуралност на националните интереси", се вели во документот.
"Ја повикуваме ЕУ да го забрза процесот на пристапување многу бргу и да го вклучи целиот Западен Балкан во Унијата имајќи го предвид напредокот што го направи секоја земја", порачаа политичките лидери.
Тие изразија јасен став за отворање на пристапните преговори со Албанија и Северна Македонија, без натамошно одложување.
Во однос на предизвиците на пандемијата на Ковид-19 и нејзините економски и социјални последици, тие ја истакнаа потребата да се искористи закрепнувањето како можност за зелена и дигитална транзиција, што ќе доведе до одржлив развој и ќе им понуди можности на помладите генерации.