Вселенскиот телескоп "Хабл" ја откри најоддалечената ѕвезда досега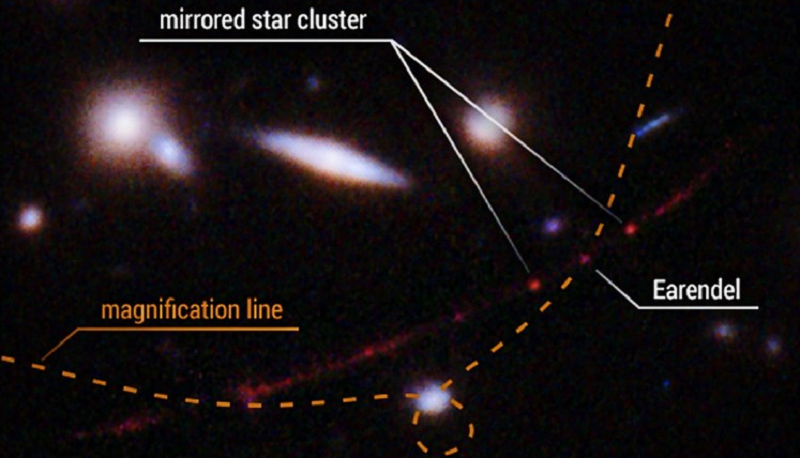 Вселенскиот телескоп "Хабл" ѕирна во зората на космичката ера и откри светлина на ѕвезда што постоела во првите милијарда години по големата експлозија, што е нов рекорд, објавија астрономите.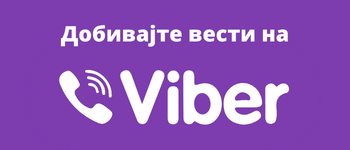 Новооткриената ѕвезда, наречена Еарендел, е толку далеку што на нејзината светлина ѝ требале 12,9 милијарди години да стигне до Земјата од времето кога вселената била на седум проценти од својата сегашна старост.
Twinkle, twinkle farthest star ⭐@NASAHubble just smashed records by observing the farthest individual star ever seen. Its light took 12.9 billion years to reach us—so we're seeing how it looked when the universe was less than a billion years old!

More: https://t.co/vVRHSAOf1r pic.twitter.com/I4QDxL9vKb

— NASA (@NASA) March 30, 2022
"Отпрвин речиси и не верувавме, беше многу подалеку од досега најдалечното", рече астрономот Брајан Велч од Универзитетот "Џон Хопкинс" во Балтимор, главен автор на трудот во Nature, кој го опишува откритието. Претходниот рекорд бил откриен во 2018 година кога универзумот беше стар четири милијарди години.
Бидејќи универзумот се шири, во моментот кога светлината на далечните ѕвезди ќе стигне до нас, растегнат е на подолги, поцрвени бранови должини, феномен наречен црвено поместување (redshift). Светлината на Еарендел доаѓа од ерата наречена redshift 6.2.
"Обично на овие растојанија цели галаксии изгледаат како мали точки, а светлината на милиони ѕвезди се спојува", вели Велч во изјавата.
©Makfax.com.mk Доколку преземете содржина од оваа страница, во целост сте се согласиле со нејзините Услови за користење.

СЗО: Ширењето на мајмунските сипаници може да се контролира со правилни мерки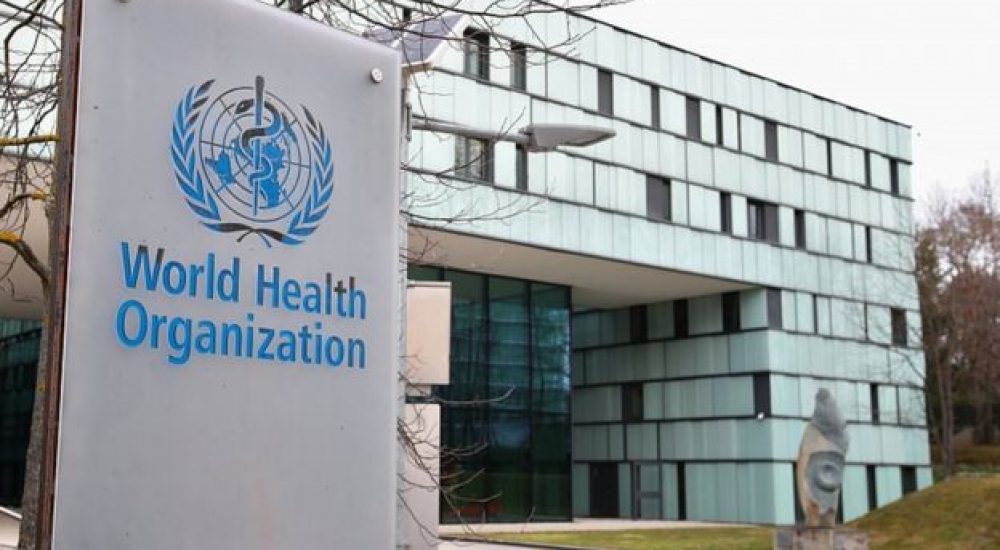 Невообичаеното ширење на вирусот на мајмунска сипаница лесно може да се спречи со правилни мерки, изјави шефицата на одделот за пандемија при Светската здравствена организација (СЗО), Силви Брајан.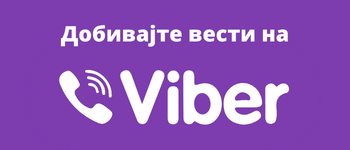 СЗО предупредува дека 200 случаи на мајмунски сипаници регистрирани во последните недели во светот, надвор од земјите каде што често циркулира вирусот, би можеле да бидат само почеток, пренесе лондонскиот дневен весник "Гардијан".
"Не знаеме дали го гледаме само врвот на ледениот брег, т.е. дали има уште многу случаи кои не се откриени ", рече Брајан на брифингот во петокот.
Откако Велика Британија првпат го откри случајот со мајмунска сипаница на 7 мај, речиси 200 заразени лица се пријавени во СЗО од земји далеку од оние каде што вирусот е ендемичен, а Европскиот центар за превенција и контрола на болести процени 219 такви случаи.
Случаи на зараза со вирусот на мајмунска сипаница се откриени во повеќе од 20 земји ширум светот, вклучувајќи ги САД, Австралија, Обединетите Арапски Емирати и речиси десетина други земји од Европската унија.