Двајца новинари на "Ле Монд" сериозно повредени во азербејџанскиот напад на Нагорно-Карабах, еден во тешка состојба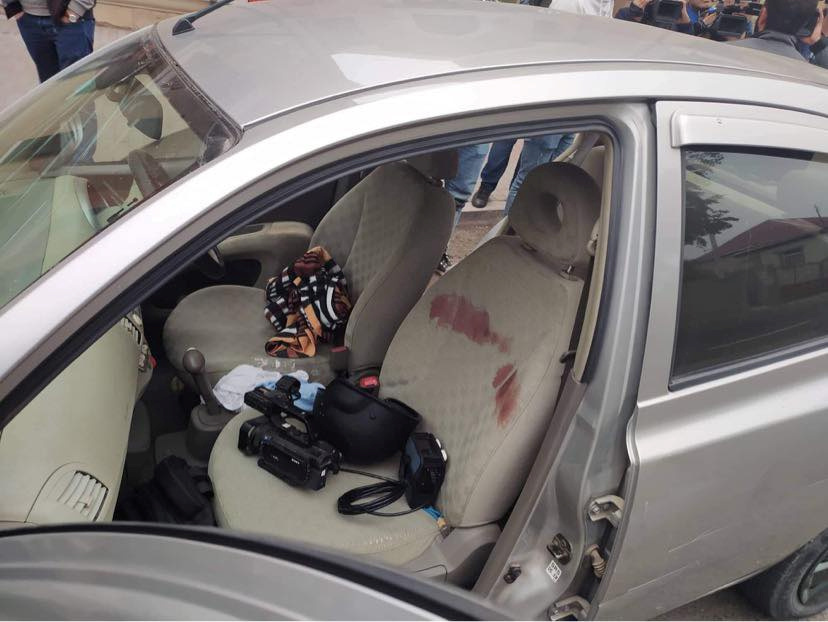 Двајца новинари од францускиот весник "Ле Монд" добија сериозни повреди кога гранати на азербејџанските сили погодија група репортери што известуваат за конфликтот меѓу Ереван и Баку за спорниот регион Нагорно-Карабах, пренесува РТ.
Новинарите работеле во Мартуни, во источниот дел на спорната територија, кога азербејџанската војска го погодила градот со воздушен напад. Двајца ерменски репортери исто така се повредени во инцидентот, а еден локален полицаец загинал.
Двајцата новинари биле итно пренесени во болница во Степанакерт – најголемиот град во Нагорно-Карабах и неговиот де факто главен град. Повикувајќи се на ерменски службеник, "Ројтерс" објави дека еден од репортерите е во тешка состојба. Новинарите снимале цивили во Мартуни кога биле погодени.
Францускиот претседател, Емануел Макрон, рече дека центарот за кризи на Министерството за надворешни работи е мобилизиран и дека медицинскиот авион е подготвен да ги врати повредените репортери дома што е можно побргу.
"Правиме сè за да ги стабилизираме ранетите на самото место пред да дозволиме нивна евакуација", рече францускиот лидер пред самитот на ЕУ во Брисел.
Urgent❗️: 2 reporters (citizens of #France) from @lemondefr got injured in #Martuni region of #Artsakh from #Azerbaijani bombardment. They are being transported to the hospital.

— MFA of Armenia🇦🇲 (@MFAofArmenia) October 1, 2020
Во засебен инцидент автомобил, во кој се превезувала група вработени во агенцијата "Франс прес", исто така бил погоден од азербејџанските сили, јавуваат ерменските медиуми. Новинарите успеале да излезат од возилото неповредени.
Десетици воени и цивилни жртви се пријавени од обете страни за време на петдневните интензивни борби меѓу двете јужни кавкаски држави, кои меѓусебно се обвинија дека напаѓаат цивилно население.
#Martuni Les deux journalistes du « Monde » blessés dans le Haut-Karabakh en cours d'évacuation vers Erevan puis Paris >> https://t.co/YwfGqV32I0

— Le Monde (@lemondefr) October 2, 2020
Ескалацијата на насилството е последниот екцес во деценискиот конфликт меѓу Ереван и Баку за Нагорно-Карабах, меѓународно признат дел од Азербејџан, мнозински населен со етнички Ерменци, кои бараат независност од Баку.
Неодамнешните случувања предизвикаа загриженост кај светските лидери, а Москва, Париз и Вашингтон заеднички ги повикаа двете страни веднаш да престанат со насилството и да се вратат во дипломатијата. Анкара, пак, вети целосна поддршка за својот долгогодишен сојузник Азербејџан.
©Makfax.com.mk Доколку преземете содржина од оваа страница, во целост сте се согласиле со нејзините Услови за користење.

Маск ќе испрати сателит на Месечината платен со криптовалута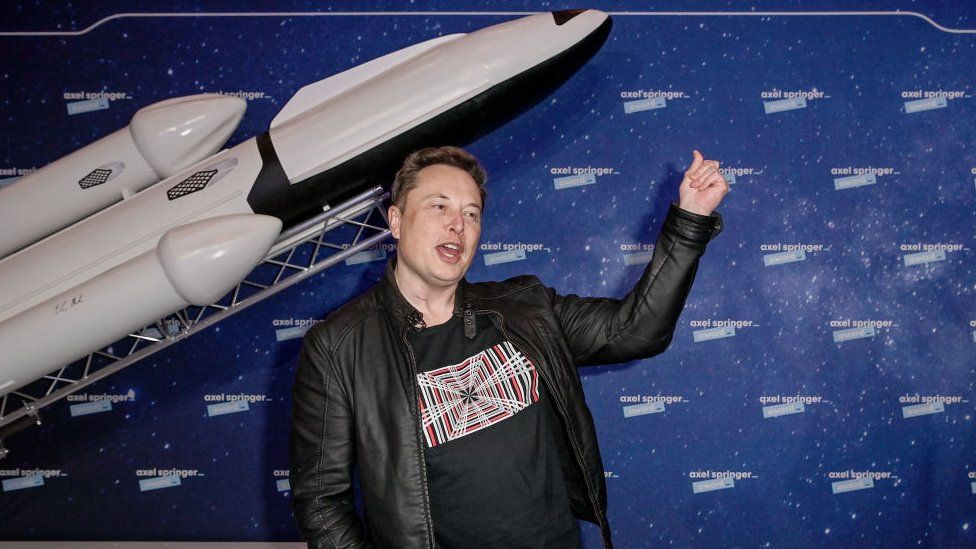 Американската компанија "Спејс икс" ќе лансира сателит во орбитата на Месечината во 2022 година, кој целосно е платен со криптовалутата доџкоин, објави на "Твитер" шефот на компанијата, Илон Маск.
"Следната година 'Спејс икс' кон Месечината ќе го лансира сателитот Доџ-1, платен со криптовалутата доџкоин", напиша Маск.
SpaceX launching satellite Doge-1 to the moon next year

– Mission paid for in Doge
– 1st crypto in space
– 1st meme in space

To the mooooonnn!!https://t.co/xXfjGZVeUW

— Elon Musk (@elonmusk) May 9, 2021
На веб-страницата на канадската компанија Геометриска енергетска корпорација (ГЕЦ), која е сопственик на сателитот, се забележува дека тој ќе биде лансиран во првото тримесечје од 2022 година со помош на ракетата на носачот Фалкон 9. Тој ќе собира податоци за Месечината со помош на сензор и камери. Компанијата ќе го испрати сателитот користејќи програма за лансирање на комерцијални летала понудена од "Спејс икс".
"Користејќи доџкоин во договор од вакви размери, "Геометриската енергетска корпорација" и "Спејс икс" го зацврстија доџкоинот како валута за деловно работење на Месечината", се вели во соопштението на ГЕЦ.
"Оваа мисија ќе демонстрира примена на криптовалути надвор од орбитата на Земјата и ќе ги постави темелите за меѓупланетарна трговија", рече потпретседателот за комерцијални операции на "Спејс икс", Том Очинеро.
Маск на почетокот на април објави на "Твитер" дека "Спејс икс" ќе испрати доџкоин на Месечината, но не објасни на што точно мислел. По објавувањето, вредноста на криптовалутата се зголеми за 30 проценти. Во неделата, среде веста за испраќање сателит платен со доџкоин, валутата порасна на 0,58 долари по единица, за разлика од 0,50 долари претходната вечер.