Досега извлечени четири момчиња од пештерата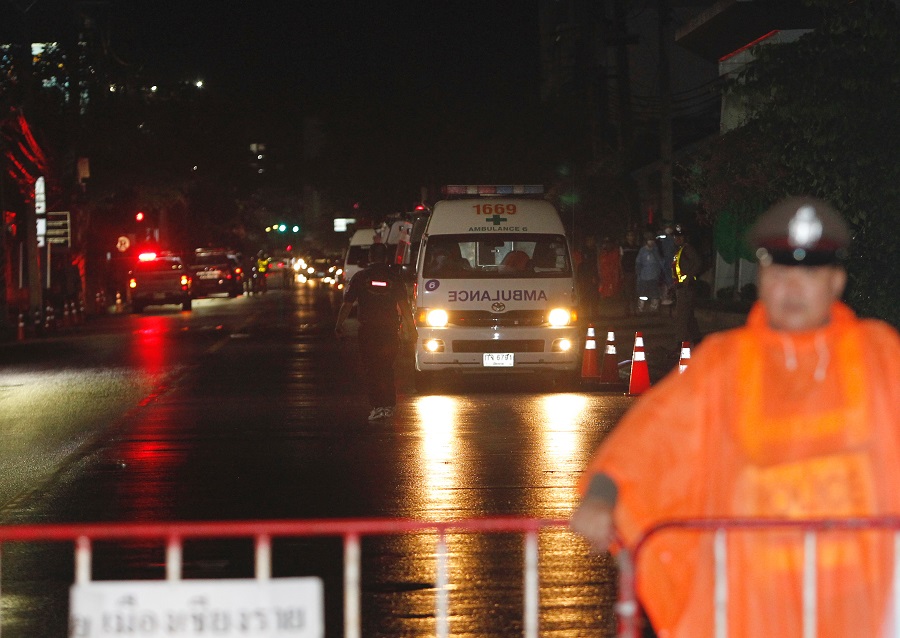 Елитната тајландска единица "Фоки" објави на "Фејсбук" дека четири момчиња се извлечени од пештерата во која беа заробени 15 дена. Тие се пренесени во болница во Чианг Раи.
LOOK: Thai Navy SEAL Facebook page reporting 4 of the wild boar football team are out of the cave – time stamp @ 19.47 local time #thamluangcave #thamluang #ถ้ำหลวง #13ชีวิตติดถ้ำ #13ชีวิตรอดแล้ว #พาหมูป่ากลับบ้าน #ThailandCaveRescue pic.twitter.com/SISbgevEKG

— Howard Johnson (@Howardrjohnson) July 8, 2018
Спасувачката акција за извлекување на 12 деца и нивниот тренер почна утрово во 10 часот по локално време, а првичните проценки беа дека првите деца ќе бидат спасени во 21 часот. За среќа, засега акцијата се одвива добро и децата почнаа да се извлекуваат уште порано од предвиденото, односно до 19 и 47 часот беа спасени 4 деца.
Претходно беше објавено дека фудбалскиот тренер на децата ќе биде извлечен во последната група, заедно со уште две деца.
Тајландската Влада го објави планот за спасување на заробените деца во пештерата. Според него, двајца нуркачи ќе придружуваат по едно момче, а низ пештерата ќе ги влечат со јаже. Кога ќе наидат на тесен премин, нуркачите ќе ги отстрануваат боците со кислород од грбот и ќе ги истркалаат низ премините.
©Makfax.com.mk Доколку преземете содржина од оваа страница, во целост сте се согласиле со нејзините Услови за користење.

Грета Тунберг се врати на протестите по пауза поради коронавирусот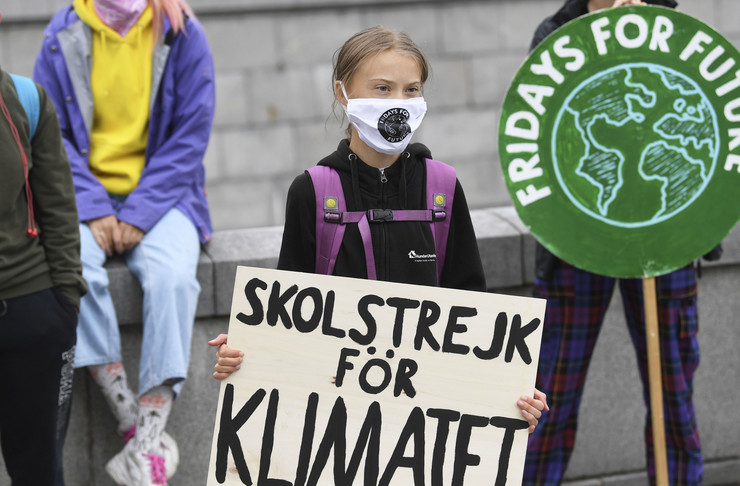 Младата активистка за животна средина Грета Тунберг се врати придружувајќи им се на другите млади демонстранти пред шведскиот парламент за да го одбележат Денот на глобалните протести против климата во социјално дистанцираниот свет.
"Главната надеж, како и секогаш, е да се обидеме да имаме влијание врз нивото на свесност и јавното мислење, така што луѓето ќе станат посвесни", им рече на новинарите 17-годишната активистка.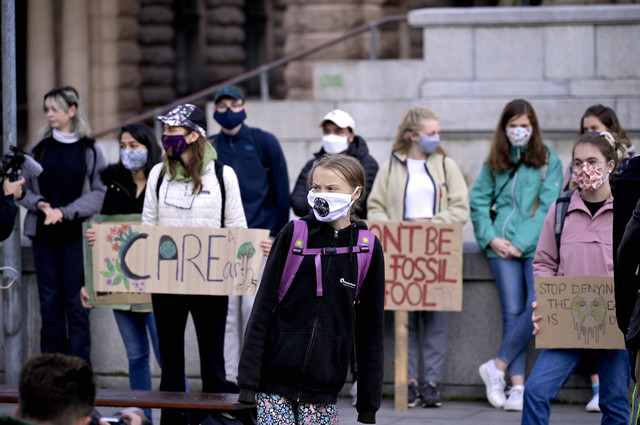 Пандемијата на коронавирусот го спречи одржувањето  масовни собири во рамките на движењето "Петок за иднината" што го инспирираше Тунберг и ја намали јавната видливост на движењето во последните месеци.
Тунберг ги започна самостојно протестите пред шведскиот парламент во Стокхолм на 20.8.2018 година. Студентите ширум светот наскоро почнаа да ја следат, организирајќи редовни големи протести, а таа беше поканета да разговара со политичките и деловните лидери на конференциите на ООН и на годишниот Светски економски форум во Давос.
Нејзините пораки без двоумење испратени до претседателите и премиерите, заедно со научни факти за потребата од итно намалување на емисиите на стакленички гасови, ѝ донесоа пофалби и награди, но и повремени критики, па дури и закани по живот.
Таа ги повикува пратениците да останат на историскиот договор за климата во Париз од 2015 година, според кој богатите и сиромашните земји треба да преземат мерки за сузбивање на зголемувањето на глобалните температури поради кои се топат глечерите, се зголемува нивото на морето и се менува начинот на врнежи.
Парискиот договор бара од владите да презентираат национални планови за намалување на емисиите со цел да се ограничи зголемувањето на глобалните температури на под два Целзиусови степени.
Денес протести за климата се планирани и на други места.