Израелската арапска партија: ЕУ да наметне санкции за анексијата и да ја признае Палестина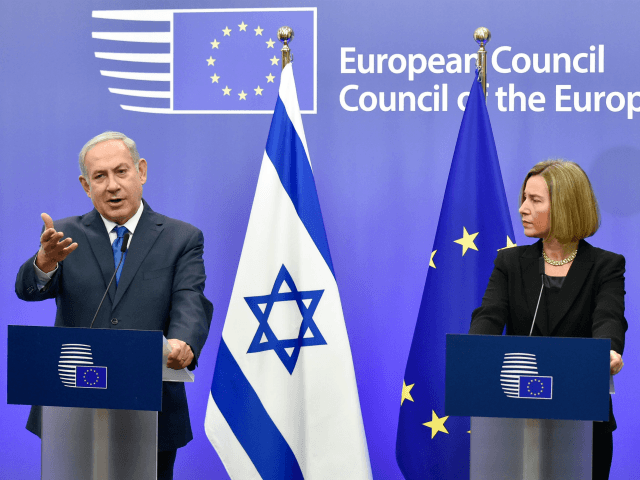 Израелската партија Арапска заедничка листа, трета по големина во земјата, во вторникот ја повика Европската Унија да ја признае државата Палестина и да ги прекине врските со Израел ако владата во Тел Авив не ги откаже своите експанзионистички планови за анектирање на делови од Западниот Брег, пренесува "Брејтбарт".
Во писмото до функционерите на ЕУ, вклучувајќи ги и шефот за надворешна политика, Џозеф Борел, и претседателот на Европската комисија, Урсула фон дер Лејен, арапската  партија ја повикува ЕУ сериозно да ги испита сите опции и да даде до знаење дека ќе го прекине Договорот за асоцијација ЕУ-Израел, ако Израел трајно не ги напушти експанзионистичките цели.
Договорот, потпишан во 1995 година, служи како правна основа за дефинирање на односите меѓу Израел и ЕУ.
We requested that top EU officials act to prevent annexation including re-evaluating the EU-Israel partnership agreement, recognizing a Palestinian state according to the '67 borders and labelling goods from the OPT. Palestinians deserve independence and freedom. pic.twitter.com/2fs9RXix4Z

— Yousef Jabareen (@DrJabareen) June 30, 2020
Во писмото се вели дека традиционалниот пристап заснован на поттик за Израел досега не успеа да постигне заеднички легитимни позиции. Партијата дополнително побара од ЕУ да ги повика земјите членки да ја признаат државата Палестина врз основа на границите пред 1967 година.
"Ваквиот чекор ќе изрази силна поддршка за Израелците и Палестинците кои се стремат кон помирување", велат од партијата.
"Реакцијата на анексијата треба да вклучува и целосна примена на политиката на диференцијација меѓу Израел и населбите во сите бизниси. Овие чекори ќе постигнат значителен напредок кон исправање на сериозните неправди нанесени на палестинскиот народ и приближување на Израел и Палестина кон мирот".
Партијата испрати слични писма до американските демократи во Конгресот и до политичките партии во Велика Британија.
Борел во вторникот посочи ЕУ може да воведе казнени санкции против Израел ако продолжи со плановите за анексија.
"Постои силна врска меѓу Израел и Европа и сакаме да ја зајакнеме оваа врска и да ги продлабочиме нашите односи, а не да ги видиме повлечени.  Сепак, ова неизбежно ќе се случи ако се продолжи со еднострана анексија ", напиша тој во колумна за "Џерусалим пост".
©Makfax.com.mk Доколку преземете содржина од оваа страница, во целост сте се согласиле со нејзините Услови за користење.

Скандал во Шпанија: Се вакцинирале војници и политичари, а не и приоритетните групи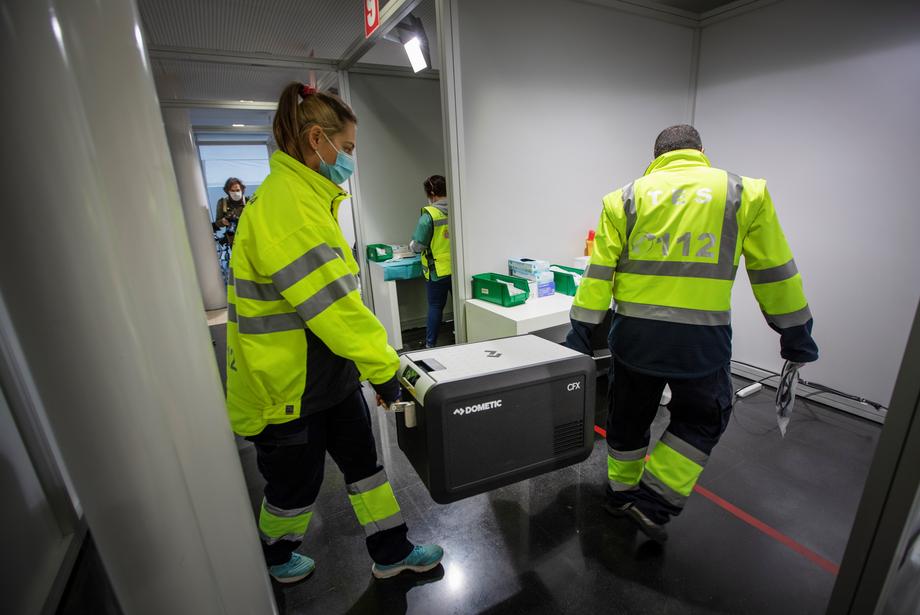 Шпанските војници и политичари кои се вакцинирани против коронавирус, а не биле приоритетна група, се во центарот на јавен спор со сменување на одговорните за тоа.
Министерот за внатрешни работи синоќа смени еден потполковник, офицер за врски на Цивилната гарда во Генералштабот, рекол за АФП портпаролот на Министерството за војска. Тој е разрешен од должноста бидејќи се дознало дека вакцината ја примил преку ред, без приоритет, иако повеќе од еден милион дози на вакцини се наменети за медицинскиот персонал и за старите лица во старските домови.
Со оглед дека повеќе вработени од Генералштабот се вакцинирале, може да има повеќе смени, предупреди во петокот министерката за одбрана Маргарита Роблес, нагласувајќи дека чека извештај за тоа.
Политичарите од различни партии ја примија и првата доза на вакцината, без ниту тие да бидат во приоритетната група. Еден од нив, регионалниот советник за здравство во Мурсија, на југоистокот на Шпанија, Мануел Вилегас, беше принуден да си даде оставка поради тоа.
Хавиер Герерон, здравствен советник во шпанската енклава Сеута, на северот од Мароко, е во слична ситуација, но тој најави дека нема да поднесе оставка, тврдејќи дека не прекршил никаков протокол. Тој тврди дека не сакал да се вакцинира затоа што "не сака вакцини", но на тоа се согласил на барање на неговите советници.
Радикалната левичарска партија Подемос, член на владејачката коалиција заедно со социјалистите, ја осуди "корупцијата" при вакцинациите.
Шпанија е најпогодената земја од пандемијата меѓу европските земји, според повеќе од 55.000 мртви и скоро 2,5 милиони случаи, според официјалните податоци.
Слична полемика ја разбранува и Австрија, каде властите во вторникот најавија истрага за извештаите во печатот за градоначалници, монахињи, па дури и роднини на негуватели кои примиле вакцина без да бидат во приоритетната група за вакцинација.