Иран: Американците што бараат воен авантуризам ќе бидат испратени на гробишта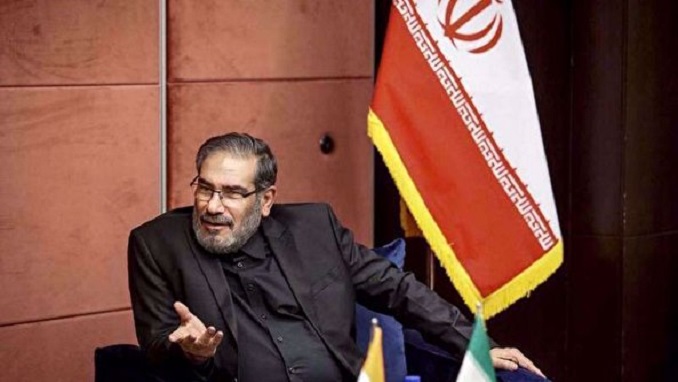 Секретарот на Врховниот ирански совет за национална безбедност, Али Шамкани, возврати на неодамнешната закана на американскиот претседател, Доналд Трамп, дека секој одговор на иранскиот напад ќе биде 1.000 пати поголем, пренесува "Спутник".
Во објавата на "Твитер", Шамкани вети дека силите што размислуваат за воен авантуризам против Иран ќе бидат испратени на гробишта потсетувајќи го Вашингтон на ефективната одбрана на Исламската Република против ирачката инвазија на земјата во 80-тите години на минатиот век.
#HolyDefense Week is a historical document for the will of Martyr #Soleimani's generation to punish illusory dictators who think they are 1000 times more powerful than #Iran. Those whose hands are stained with Iranian's blood will be sent to the cemetery like Saddam. #HardRevenge

— علی شمخانی (@alishamkhani_ir) September 16, 2020
Доналд Трамп на "Твитер" ја испрати својата закана на 14 септември кога во извештаите беа цитирани неименувани американски официјални лица дека Иран подготвува планови за атентат врз американската амбасадорка во Јужна Африка, Лана Маркс, како одмазда за јануарскиот атентат на генералот Касем Сулејмани, командант на силите Кудс.
Касем Сулејмани беше убиен во напад со беспилотно летало, нареден од Вашингтон, заедно со Абу Махди ал-Мухандис, заменик-шеф на ирачки "Хашд ал-Ша'аби", и нивните придружници кога нивното возило беше нападнато пред меѓународниот аеродром во Багдад на 3 јануари.
САД тврдат дека командантот на силите Кудс на ИРГЦ планирале многубројни напади против американскиот персонал и инфраструктурата во регионот иако не биле презентирани докази за наводните планови за напад. Претходно, извештај на американските медиуми тврдеше дека Техеран размислува за тајна операција за одмазда за убиството на Сулејмани пред претседателските избори во САД во ноември.
According to press reports, Iran may be planning an assassination, or other attack, against the United States in retaliation for the killing of terrorist leader Soleimani, which was carried out for his planning a future attack, murdering U.S. Troops, and the death & suffering…

— Donald J. Trump (@realDonaldTrump) September 15, 2020
​Заканата на Трамп беше критикувана како неосновано обвинување против Техеран од страна на иранскиот амбасадор во ОН во писма до генералниот секретар на ОН, Антонио Гутереш, и до претседателот на Советот за безбедност, Абду Абари.
"Таквата провокативна изјава претставува грубо кршење на основните принципи утврдени во Повелбата на ОН, особено на нејзиниот член 2 (4), кој јасно забранува закана или употреба на сила", напиша Маџид Тахт Раванчи.
Иранскиот претставник ги потсети ОН дека Трамп упатил многубројни закани насочени кон Иран по убиството на генералот Сулејмани.
Портпаролот на иранската влада, Али Рабиеи, слично ги предупреди САД да не направат уште една стратешка грешка.
"Се надеваме дека нема да направат нова стратешка грешка. Во тој случај, ќе се соочат со нашиот отпор", рече Рабиеи на прес-конференција во вторникот.
Иранскиот министер за надворешни работи, Мохамад Џавад Зариф, претходно сугерира дека Трамп бил измамен од американскиот државен секретар Мајк Помпео, кој се обидел да го потопи во најголемото мочуриште со објавување нов лажен аларм.
©Makfax.com.mk Доколку преземете содржина од оваа страница, во целост сте се согласиле со нејзините Услови за користење.

"Брејтбарт": Иднината на Израел зависи од реизборот на Доналд Трамп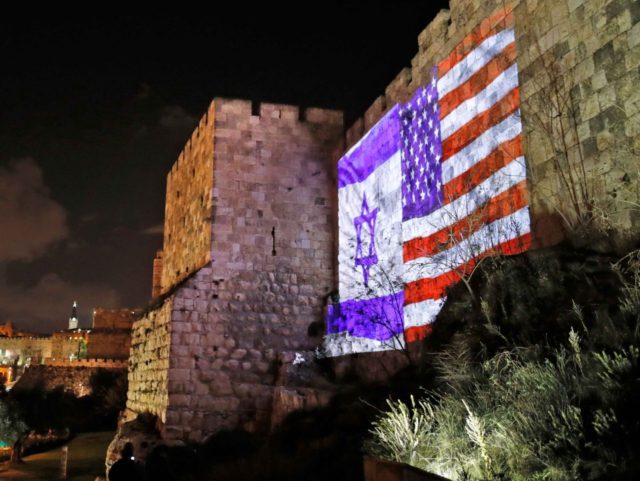 Не е претерување да се каже дека ако Хилари Клинтон победеше на изборите во 2016 година, а американската политика кон Израел продолжеше во насоката што ја водеа претседателот Барак Обама и потпретседателот Џо Бајден, Израел ќе се соочуваше со растечка терористичка закана на секоја граница, неизбежна опасност од војна со Иран и можност за дипломатска изолација и осакатувачки бојкоти од меѓународната заедница, пишува "Брејтбарт".
Претседателот Трамп го смени сето тоа – драматично.
Трамп го посети Западниот ѕид во 2017 година станувајќи првиот претседател на САД што го стори тоа и потврдувајќи ја еврејската врска со Ерусалим откога Обама дозволи Советот за безбедност на ОН да донесе резолуција со која се прогласува за незаконско присуството на Израел во Стариот град. Се шпекулира дека Бајден лично лобирал во Украина за поддршка на резолуцијата.
Подоцна истата година Трамп го почна процесот на преместување на американската амбасада во Ерусалим признавајќи го како главен град на Израел. Кога во мај 2018 година официјално беше отворена новата амбасада, Институтот за надворешна политика предвидуваше дека другите амбасади ќе бидат цел на терористи, а САД ќе ја изгубат дипломатската моќ во регионот.
Ништо од тоа не се случи и кога Трамп го призна израелскиот суверенитет над Голанската Висорамнина. Наместо тоа, стоејќи цврсто до Израел, Трамп демонстрира дека САД ќе ги поддржат своите регионални сојузници.
Денес, Израел ужива мир и нормализирани односи со сè поголем број арапски држави, особено ОАЕ и Бахреин. Трамп исто така ја намали заканата од терор кон Израел кратејќи ги средствата што ги поддржуваа палестинските терористи.
Хамас, кој трипати влезе во војна против Израел по изборот на Обама (2008, 2012 и 2014 година), беше релативно тивок. ИД, која некогаш му се закануваше на Израел на северот, беше збришана од САД во Сирија. И Хезболах, на кој Обама му помогна дозволувајќи му да пере пари преку криминал, е сè понепопуларен во Либан по масовната експлозија во Бејрут во август.
Најважно од сè, Трамп се повлече од иранскиот нуклеарен договор, што ќе му овозможеше на Иран да стане нуклеарен вооружен режим по речиси една деценија, дури и ако Иран ги почитуваше условите.
Како што покажа израелскиот премиер Бенјамин Нетанјаху, користејќи украдени досиеја од Иран, режимот ја продолжил својата нуклеарна програма и покрај договорот. Иран исто така продолжи да развива нуклеарни балистички ракети и користеше милијарди средства од договорот за финансирање на своите воени операции.
На местото на договорот Трамп повторно воведе строги економски санкции за Иран, кои го доведоа режимот до работ на колапс.
Трамп исто така им помогна на американските Евреи во борбата против антисемитизмот, особено преку извршната наредба што им овозможува на Евреите да уживаат во целосната заштита на законите за граѓански права. Денес, Израел стои на прагот на новата ера на мир и просперитет.
Ако Трамп биде реизбран, Иран ќе остане под силен притисок. Повеќе арапски држави ќе склучат мир со Израел. И Палестинците ќе треба да го изберат патот на мир наместо да се залагаат за антиизраелска демократска администрација.
Ако победи Бајден, тој ќе ја врати неуспешната политика на дистанца кон Израел. Неговите советници за надворешна политика ги вклучуваат истите луѓе што посредуваа во договорот со Иран; неговиот преоден тим вклучува демократи, кои отворено се заканија дека ќе ја намалат помошта за Израел.