(Видео) Кина: Носат шишиња за вода на главата, а ги завиткаа и децата во пластика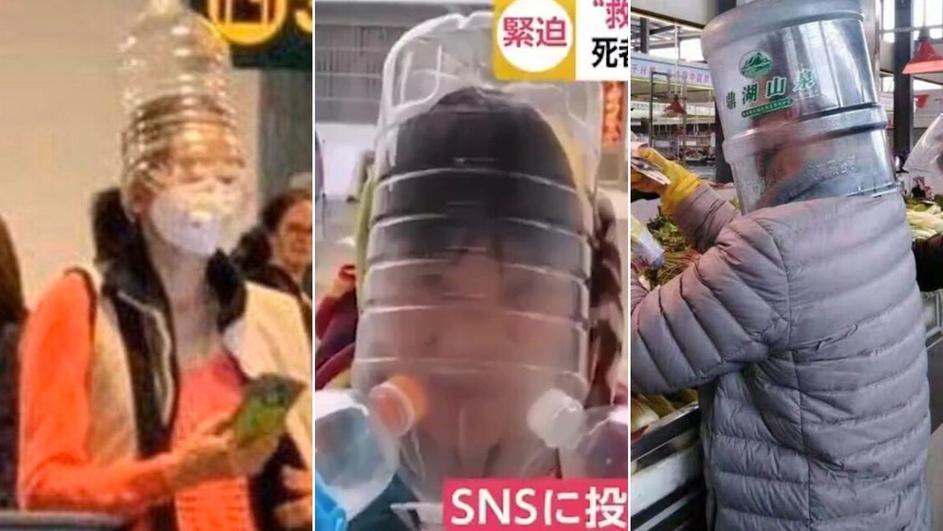 Во Кина, каде што е жариштето на коронавирусот, постои голема побарувачка за маски кои речиси воопшто ги нема на пазарот, па луѓето се снаоѓаат како знаат и умеат.
Taking extreme measures at the Hong Kong MTR. The CDC "does not advise wearing containers on your head to prevent a coronavirus infection." #plasticbottleonhead #coronavirus #infectionprevention #hongkong #mtr #centralstation #中環站 #港鐵站 #中環 #香港 #publictransport #subway pic.twitter.com/Z93PvtLbcV

— Anthony A. Kung 龔家驊 (@AnthonyAKung) January 29, 2020
Цели семејства се завиткани во пластика, откако во Кина и најголемиот дел од светот завладеа паника околу опасниот коронавирус, за кој некои научници велат дека сè повеќе потсетува на САРС.
No wonder people are collapsing in the streets. How can you get oxygen into your brain wearing both a mask and a plastic bottle 🤪? #coronavirus pic.twitter.com/Jbsv36Q7bR

— Gal Luft (@GalLuft) January 29, 2020
На социјалните медиуми се шират фотографии и видеа од Кинези кои речиси целосно се завиткани во пластика, некои направиле маски дома користејќи пластични шишиња за вода и направиле две дупки за воздух.
#coronavirus 杭州 pic.twitter.com/4zOA3KVN4J

— idq0572 (@idq0572) January 26, 2020
Стотици нови заразени со коронавируси се појавуваат секој ден.
Cannot be more safe #coronavirus pic.twitter.com/EX4s2dDByx

— Geoff (@geofflo610) January 28, 2020
На аеродромот Ванкувер во Канада едно кинеско семејство е забележано речиси целосно завиткано во пластика, дури и бебето коешто го носат во количка.
This women is taking protection to the next level. SHE'S WEARING A PLASTIC BAG OVER HER HEAD. Save yourself from the virus perhaps, but risk suffocation in the process… #china #coronavirus #CoronaOutbreak pic.twitter.com/Dcz4SsG0Ud

— Edward Lawrence (@EP_Lawrence) January 27, 2020
Во Шангај, маж пристигнал на аеродромот со импровизирана кацига, која ја пренаменил како заштитно средство против коронавирусот. Друг земал шише со вода и го прилагодил и така шета по аеродромот.
©Makfax.com.mk Доколку преземете содржина од оваа страница, во целост сте се согласиле со нејзините Услови за користење.

Туристите заразени од коронавирус во Црна Гора ќе бидат третирани на трошок на државата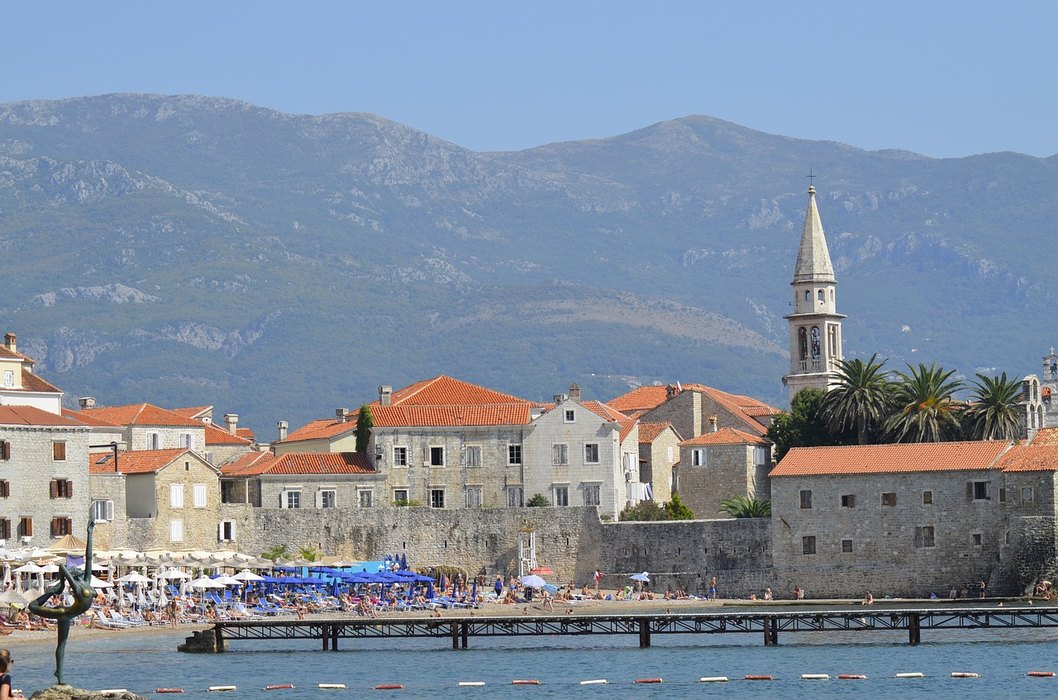 Во пресрет на туристичката сезона во Црна Гора здравствените протоколи се финализирани, а Владата донесе одлука за обезбедување болничко лекување на странските туристи што ќе се разболат од Ковид-19 за време на престојот во таа земја да се лекуваат на трошок на Црна Гора.
Министерката за здравство, Јелена Боровиниќ-Бојовиќ, рече дека се обиделе да го поедностават протоколот и дека на туристите ќе им биде објаснето како да се однесуваат ако почувствуваат симптоми на Ковид-19 или доколку се заразат од коронавирус, пренесува "Вјести".
"Владата донесе одлука туристите што ќе се разболат од Ковид-19 за време на престојот во Црна Гора и ќе бидат хоспитализирани да бидат лекувани на сметка на државата", рече таа.
ПЦР-тестот, во случај да им треба на туристите за враќање во матичната земја, ќе се изврши непречено во Црна Гора на два паралелни начина – едниот ќе биде организиран со помош на Институтот за јавно здравје на Црна Гора и ќе се изведува бесплатно, а туристите ќе имаат можност да прават тестови и во приватни лаборатории, додаде министерот.
Сите хотелиери ќе треба да одвојат 10 проценти од своите сместувачки капацитети за можни случаи на Ковид-19, најавија официјалните власти.
Мерката за влез во Црна Гора без тест за граѓаните на Србија, Хрватска, БиХ, Русија, Белорусија, Украина и Албанија останува во сила.