Медиумите го прогласија Бајден за нов претседател, конечната победа извојувана во Пенсилванија
По пет дена неизвесност, американските медиуми го проектираат Џо Бајден како победник на претседателските избори во Америка. Заедно со него е избрана и Камала Харис, првата жена потпретседател на САД.
Откако пристигнаа резултатите од Пенсилванија, која носи 20 избирачки гласови, медиумите го прогласија демократскиот кандидат за победник.
Бајден вчера го сврте резултатот во две клучни држави. Тој го стори тоа најпрво во Џорџија, а потоа и во Пенсилванија, што е уште позначајно затоа што оваа сојузна држава носи дури 20 избирачки гласови.

Тековниот вкупен резултат на избирачките (електорски) гласови е: Бајден – 284 (од потребни 270), Трамп – 214 (според статистиките на агенцијата "Асошиејтед Прес").
По веста за победата, Бајден, се огласи на "Твитер":
"Америко, чест ми е што ме избравте да ја водам нашата земја.
Работата пред нас е тешка, но ви го ветувам ова: Јас ќе бидам претседател на сите Американци, без разлика дали гласавте за мене или не. Ќе ја задржам довербата што сега ми ја дадовте", напиша Бајден во својата прва изјава по веста дека тој е новиот, 46. претседател на САД.
America, I'm honored that you have chosen me to lead our great country.

The work ahead of us will be hard, but I promise you this: I will be a President for all Americans — whether you voted for me or not.

I will keep the faith that you have placed in me. pic.twitter.com/moA9qhmjn8

— Joe Biden (@JoeBiden) November 7, 2020
Соочен со изборен пораз, американскиот претседател Доналд Трамп во четвртокот во Белата куќа изврши невиден напад врз избирачкиот процес, обвинувајќи ги демократите, медиумите и финансиерите за кражба на неговиот, како што рече, глатко и убедливо освоен втор мандат.
"Ако ги сметате само легалните гласови, јас глатко победив", им рече Трамп на новинарите кои немаа можност да поставуваат прашања.
©Makfax.com.mk Доколку преземете содржина од оваа страница, во целост сте се согласиле со нејзините Услови за користење.

Директорот на "АстраЗенека": Вакцината бара дополнителна студија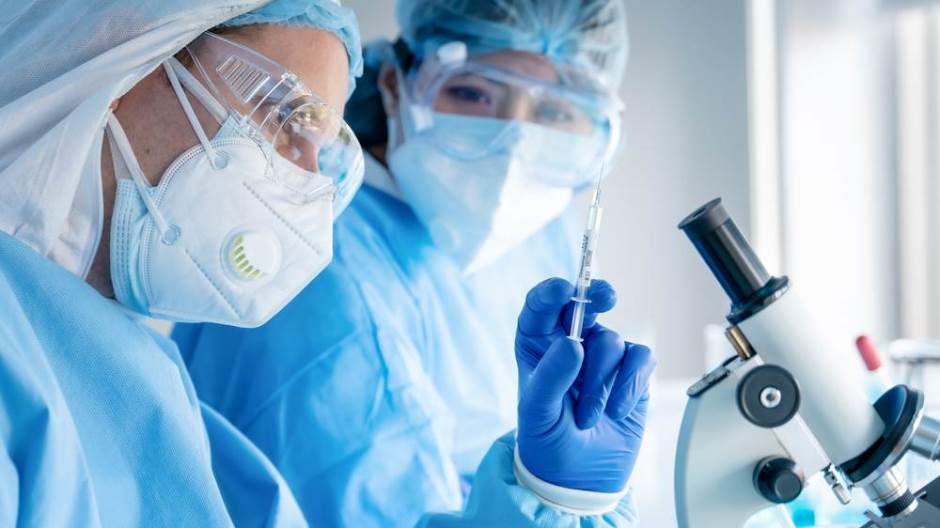 Вакцината против Ковид-19 развиена од британската лабораторија "АстраЗенека" и Универзитетот во Оксфорд, бара понатамошно истражување, рече извршниот директор на "АстраЗенека" по критиките за објавените резултати за ефикасноста.
"Сега, кога се чини дека ја најдовме најдобрата ефикасност, треба да ја потврдиме, затоа треба да спроведеме дополнителна студија", рече Паскал Сориот во интервју за "Блумберг".
Резултатите од оваа нова меѓународна студија, додаде тој, може да се постигнат побрзо затоа што знаеме дека ефективноста е висока и затоа ни требаат помалку пациенти.
Сориот не верува дека овој дополнителен тест ќе го забави одобрувањето на вакцините што треба да го дадат регулаторите во Европската унија и Велика Британија, но на американските власти ќе им треба повеќе време да дадат зелено светло.
Британската лабораторија во понеделникот, врз основа на големи клинички испитувања во Велика Британија и Бразил, објави дека вакцината е во просек ефикасна 70 проценти.
Сепак, зад овој просечен резултат лежат големи разлики помеѓу два различни протоколи. Така, ефикасноста беше 90 проценти за волонтерите кои прво добија половина од дозата, а потоа и целата доза еден месец подоцна, а за групата што ја прими целосната доза двапати, исто така, со разлика од еден месец, ефикасноста беше 62 проценти.
Лабораторијата објави дека инјектирањето на половина од дозата во првата група е резултат на случајна грешка, така што само 3.000 пациенти биле подложени на ваков протокол. Сепак овие резултати сугерираат дека таквата шема предизвикува подобар имунолошки одговор.
Сепак, критиките дојдоа токму затоа што станува збор за мала група волонтери и затоа што откритието е направено по грешка.
Понатаму, просечната возраст на групата која примила половина од дозата не надминува 55 години, со што се исклучуваат ризичните групи.
Новата студија треба да ја процени ефикасноста на вакцината со давање помала доза.
"АстраЗенека" има предност во однос на конкурентите затоа што користи потрадиционална технологија и затоа е поевтина и полесна за чување. Вакцината може да се чува на температура од обичен фрижидер, а не на екстремно ниски температури како во случајот на вакцината на "Модерна" (-20 степени Целзиусови), или -80 за вакцината што ја развиваат "Фајзер" и "Бионтек".
Во понеделникот, "АстраЗенека" објави дека брзо ќе започне со производство на 3 милијарди дози што ќе бидат достапни во 2021 година. За споредба, "Фајзер" и нејзиниот партнер "Бионтек" објавија дека ќе произведат 1,3 милијарди дози до крајот на 2021 година.