САД и Украина "против", а Македонија "воздржана" за антинацистичка резолуција на Русија во ОН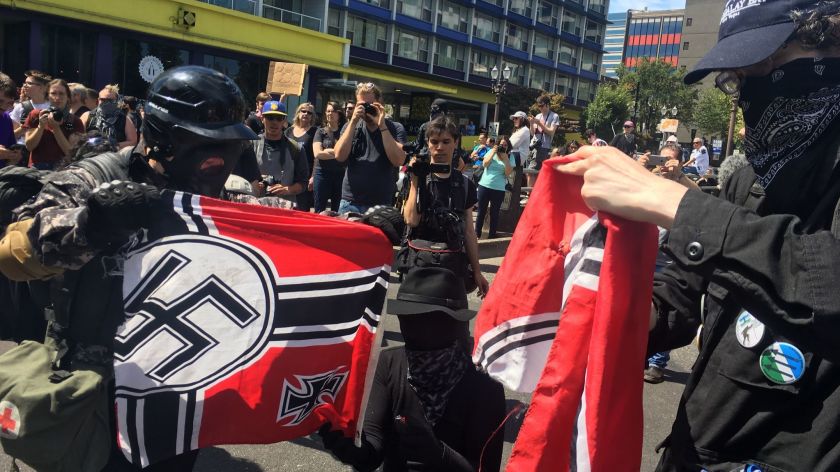 Руската резолуција со која се осудува величањето на нацизмот беше усвоена од Генералното собрание на ОН со огромна поддршка, иако и САД и Украина се изјаснија против предлогот, пренесува РТ.
Сите делегации од земјите членки на ЕУ, вклучително и Германија, беа воздржани од гласањето, а и Македонија го следеше примерот. Многу други европски земји, како Србија, Молдавија и Босна, како и Израел, ја поддржаа резолуцијата.
Генералното собрание на ОН ја усвои руската нацрт-резолуција за борба против величење на нацизмот, неонацизмот и другите практики што придонесуваат за разгорување на современите форми на расизам, расна дискриминација, ксенофобија и поврзана нетолеранција, како дел од своето 75-то Генерално собрание.
Резолуцијата ги повика земјите членки да усвојат законодавство за елиминирање на сите форми на расна дискриминација и се осудува "глорификацијата, во каква било форма, на нацистичкото движење, неонацизмот и поранешните членови на организацијата Вафен СС, како и ревизионизмот во однос на Втората светска војна.
Just two countries voted against the Russian resolution on "Combating the glorification of Nazism & neo-nazism" at today's #UNGA75.: Ukraine and the US.

Whatever about Ukraine. But America? It now hates Russia so much that it refuses to condemn Nazism just to spite Moscow? pic.twitter.com/HxNHOueYWV

— Bryan MacDonald (@27khv) December 16, 2020
Во ера на висока напнатост меѓу Русија и Западот, резолуцијата можеби изгледа нешто за што сите страни би можеле да се согласат. На крајот на краиштата, Советскиот Сојуз, Велика Британија и САД се бореа заедно за да ја поразат нацистичка Германија. Поразот на нацистите сè уште се слави во Русија со победничка парада секоја година, додека самото навестување за симпатии кон Третиот рајх некогаш можеше да стави крај на политичката кариера во САД и Велика Британија.
И покрај тоа, САД беа една од двете земји што гласаа против резолуцијата, заедно со Украина, додека 51 земја – меѓу нив и земји членки на ЕУ – беа воздржани. Дури и Германија, за која канцеларката Ангела Меркел своевремено рече дека носи вечна одговорност за нацистичките злосторства, се воздржа од гласање.
За Украина, резолуцијата најверојатно се сметаше за политичка сопка. Неонацистичките групи се одлично претставени во украинската политика, а некои се обвинети за воени злосторства и тортура за време на граѓанската војна на југоистокот на земјата. Барем една од овие групи, баталјонот Азов, бил вооружен со американско оружје.
Сепак, САД тврдат дека нивното спротивставување на руската резолуција нема никаква врска со нивната поддршка за украинските неонацистички групи. Руските власти предлагаат иста резолуција секоја година, а САД секој пат се спротивставуваат на тоа, тврдејќи дека тие забрануваат величење на нацизмот со Првиот амандман од својот Устав, кој се однесува на заштитата на слободата на говорот.
Еден месец пред гласањето, американската мисија во ОН рече дека, иако нацизмот е масовно отфрлен од американскиот народ, дури и извиканите нацисти се заштитени со Првиот амандман. Дипломатите од Вашингтон, исто така, ја обвинија Русија дека ја користи резолуцијата за да им даде тежина на своите дезинформативни наративи за неонацизмот кај нејзините соседи.
©Makfax.com.mk Доколку преземете содржина од оваа страница, во целост сте се согласиле со нејзините Услови за користење.

Прв телефонски разговор меѓу Путин и Бајден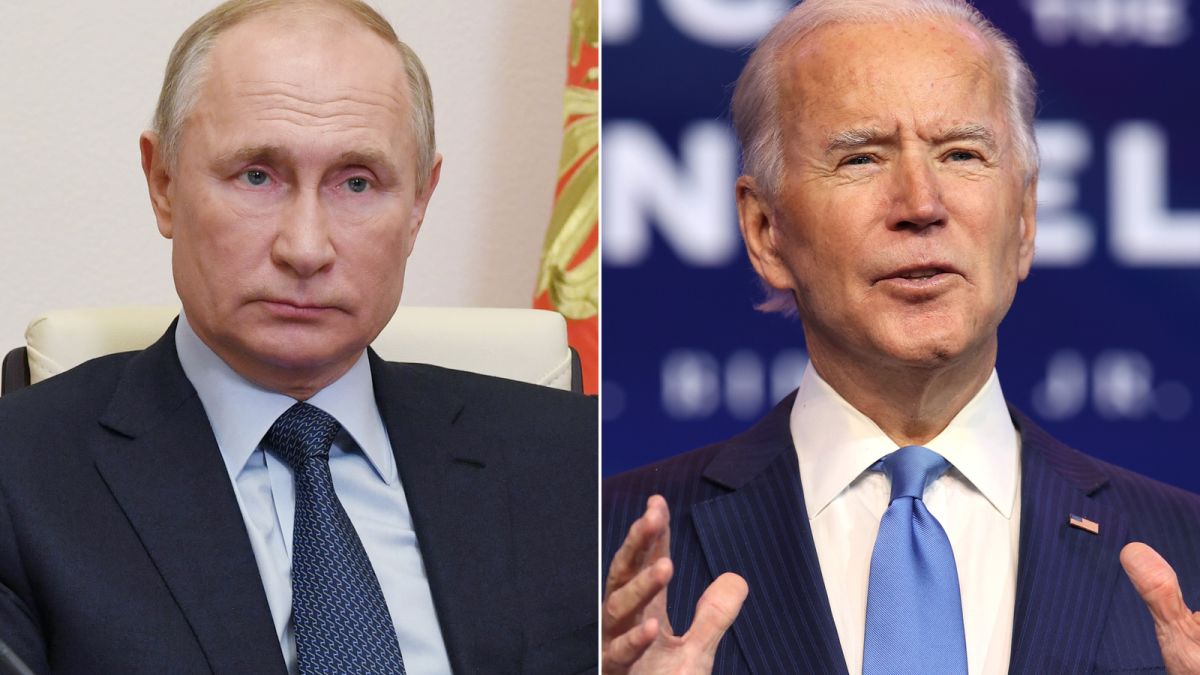 Новиот американски претседател Џо Бајден денеска го одржал првиот телефонски разговор со неговиот руски колега, пренесе Белата куќа, додавајќи дека тој се соочил со претседателот Путин за низа прашања, почнивајќи од неодамнешниот кибер напад на американската компанија "Солар виндс" до сомневањата за труење на водечкиот руски опозиционер, Алексеј Навални.
"Владимир Путин му честиташе на Џозеф Бајден за почетокот на работата во својство на претседател на САД. Истакна дека нормализацијата на односите меѓу Русија и САД би била од интерес на двете земји и со оглед на нивната одговорност за оддржување на безбедноста и стабилноста во светот, тоа би било од интерес и на меѓународната заедница", се вели во соопштението за разговорот кое го објави Кремљ.
Прес-секретарката на Бајден, Џен Псаки рече дека тој го започнал телефонскиот повик со намера да разговара за СТАРТ (Договор за ограничување на стратешкото нуклеарно вооружување), кој администрацијата на Бајден се надева дека ќе го продолжи, руската агресија во Украина, кибер нападот на "Солар виндс" чиј обем сè уште се утврдува, извештаите дека Русија давала награди за елиминација на американски војници кои служат во Авганистан, мешањето на Москва во претседателските избори во САД и труењето на Алексеј Навални.
"Неговата намера беше да разјасни дека Соединетите држави ќе дејствуваат цврсто во одбрана на нашите национални интереси како одговор на малигните активности на Русија", рече Псаки, истакнувајќи дека повикот се случил за време на нејзиниот брифинг и дека поцелосно резиме ќе објави подоцна.
Според информациите од светските медиуми, кај двете страни има волја во најскоро време да ги завршат неопходните процедури за натамошно функционирање на договорот за заемно ограничување на ракетно-нуклеарните арсенали.
Договорот истекува на 5 февруари.
Повикот дошол на барање на Москва, соопштија американски дипломатки извори, кои додаваат дека Бајден сакал најпрво да разговара со европските лидери и неговите советници пред да оствари телефонски разговор со Путин.