Стотина мигранти заглавени на границата меѓу Мексико и САД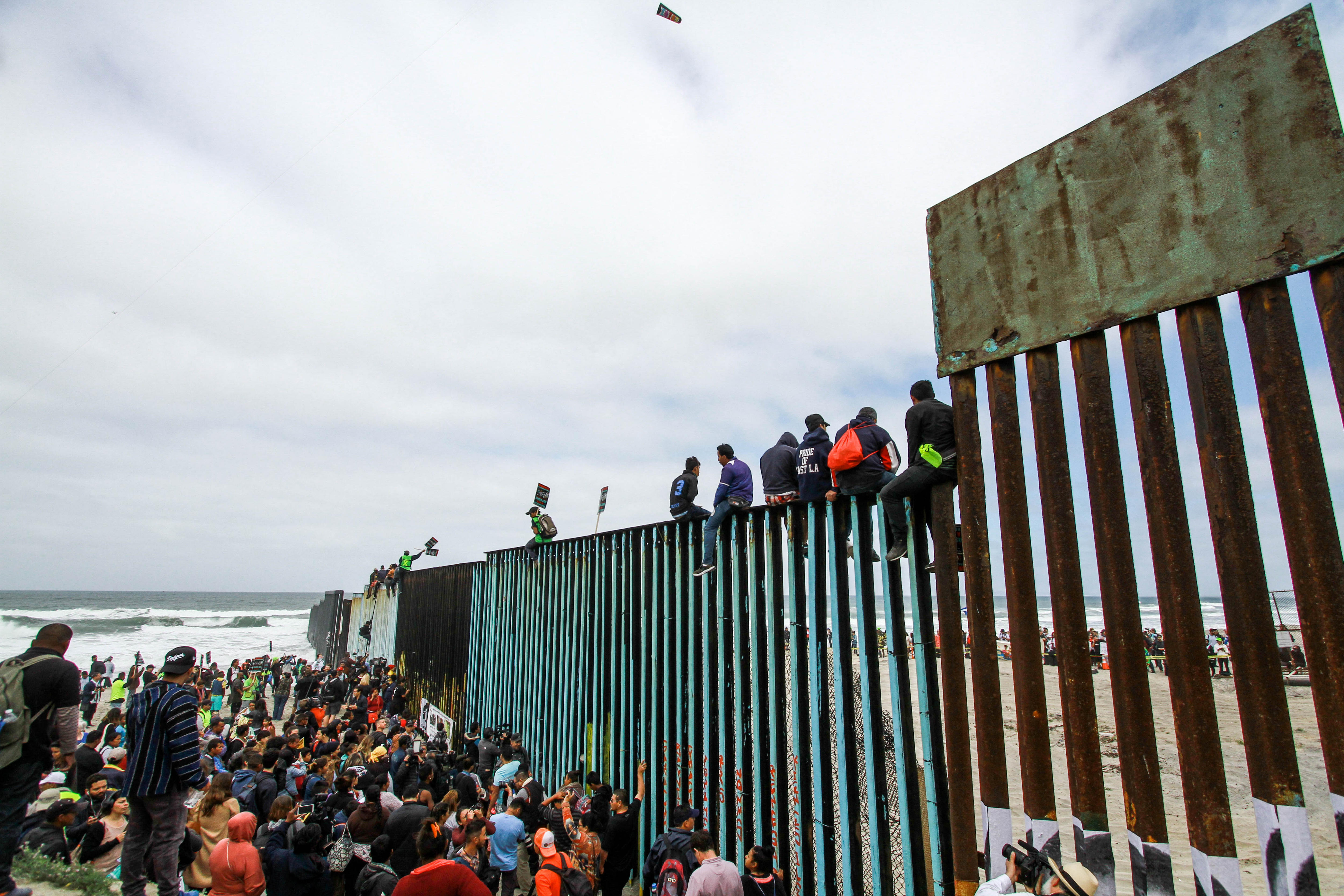 По едномесечното патување низ Мексико, карванот со повеќе од стотина мигранти од централна Америка пристигна до американската граница, каде што треба да одлучат дали илегално ќе преминат во САД, ќе побараат азил на границата или ќе останат во Мексико. Американскиот претседател, Доналд Трамп, изјави дека карванот од мигранти е закана за безбедноста на САД.
Border Patrol Agents are not allowed to properly do their job at the Border because of ridiculous liberal (Democrat) laws like Catch & Release. Getting more dangerous. "Caravans" coming. Republicans must go to Nuclear Option to pass tough laws NOW. NO MORE DACA DEAL!

— Donald J. Trump (@realDonaldTrump) April 1, 2018
Американските погранични власти наведуваат дека некои луѓе се фатени како илегално се обидуваат да се провлечат преку оградата на границата и ги охрабруваат другите да им се предадат на властите, пренесува "Ројтерс".
"Ние сме многу гостопримлива земја, исто како и вашата куќа, очекуваме сите да влезете на главната врата и искрено да одговорите на прашањата", изјавил началникот на патролата во Сан Диего, Родни Скот.
Повеќето од групата, околу 400 патници, кои изминативе денови со автобуси стигнале во пограничниот мексикански град Тихуана, рекле дека сакаат легално да побараат азил во Сан Диего. Многумина стравуваат дека ќе бидат разделени од членовите на своите семејства.
Адвокатите од хуманитарните организации им даваат советодавна помош на мигрантите и им кажуваат кои од нив имаат шанса да добијат азил во САД, а другите ги советуваат да останат во Мексико.
Мигранти од Хондурас, Гватемала и Салвадор се на пат долг 3.200 километри, на кој тргнаа крајот на март, наспроти предупредувањата на претеседателот на САД, Доналд Трамп.
©Makfax.com.mk Доколку преземете содржина од оваа страница, во целост сте се согласиле со нејзините Услови за користење.

(Видео) Маж спасен во последната секунда, му се заглавила инвалидската количка во пругата додека доаѓал воз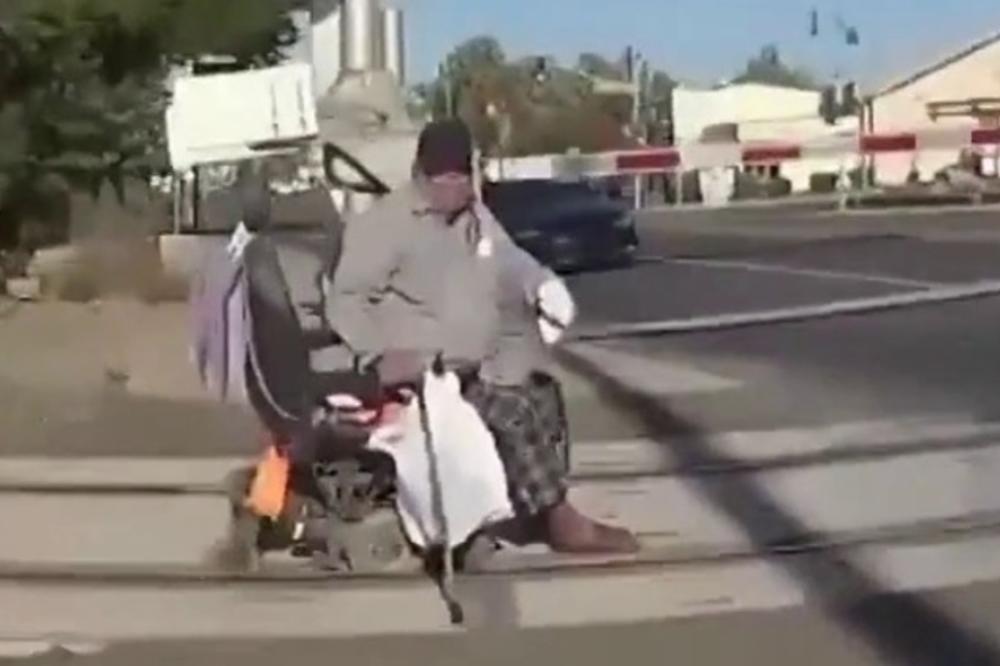 Камера од опремата на полицајка во Калифорнија сними неверојатно спасување во последен миг на лице со попреченост, чијашто инвалидска количка се заглавила во шините додека возот се приближува со застрашувачка брзина.
Полицајката Ерика Орорија го забележала мажот. Како што може да се види на видеото, таа веднаш истрчува од полицискиот автомобил и го спасува човекот, во момент кога возот се приближува со неверојатна брзина.
Таа успева да стигне до него и да го извади од количката во последната секунда.
Возот брза покрај нив додека човекот лежи на земјата. Мажот од инвалидска количка се здобил со повреда на ногата и бил пренесен во болница, но е жив благодарение на брзата и храбра реакција на полицајката.