Терористот од Нов Зеланд објавил манифест: "Никогаш нема да ги освоите нашите земји"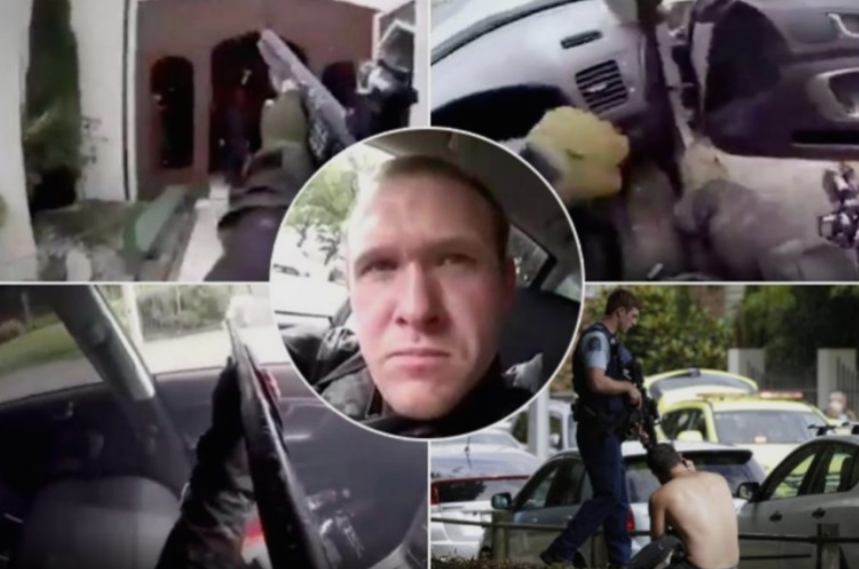 Напаѓачот на џамијата во градот Крајстчрч на Нов Зеланд уби најмалку 49 лица, а повеќе од 20 се повредени, според последните информации објавени од страна на полицијата во Нов Зеланд.
Четири лица се уапсени во врска со нападот, а меѓу нив, наводно, е и терористот.
Убиецот, како што покажа првичната истрага, на "Фејсбук" во живо го емитувал почетокот на нападот. На оваа социјална мрежа тој се претставил како Брентон Терант, 28-годишник од Австралија.
Покрај профилот на "Фејсбук", тој бил корисник и на "Твитер", а на тој налог, кој сега е отстранет, објавил фотографии од своето оружје и линк до манифестот.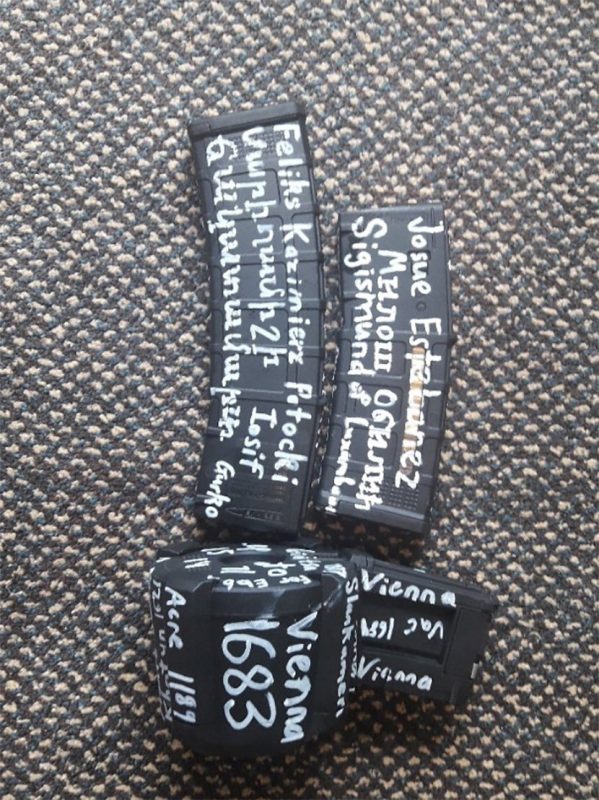 Се верува дека Терант на 73 страници напишал антиимигрантски манифест во кој објаснил кој е тој и причините за неговите постапки, пишува британски "Телеграф".
Така, за себе вели дека има 28 години и е роден во Австралија, а по потекло од Шкотска, Ирска и од Англија. На Нов Зеланд се преселил привремено за да го испланира и спроведе терористичкиот напад.
"Читав текстови од Дилан Руф и многу други, но во суштина ме инспирира само Брејвик", пишува тој.
Тарент, според пишувањето на "Вашингтон егземинер", во манифестот навел слоган кај приврзаниците на доминицијата на белата раса, познат како "14 збора" и рекол дека мигрантите што немаат бела боја на кожата се натрапници и напаѓачи. Тој споменал дека неговиот поглед на светот е најблиску со оној на политичарот Освалд Мозли, основач на Британската унија на фашистите (British Union of Fascists – BUF), кој се залагал за употреба на насилство за спроведување на идеите на расистичкиот национализам.
"14 збора" се однесува на слоган што на англиски јазик се состои од четиринаесет збора: We must secure the existence of our people and a future for white children ("Мора да обезбедиме постоење на нашиот народ и иднина за белите деца").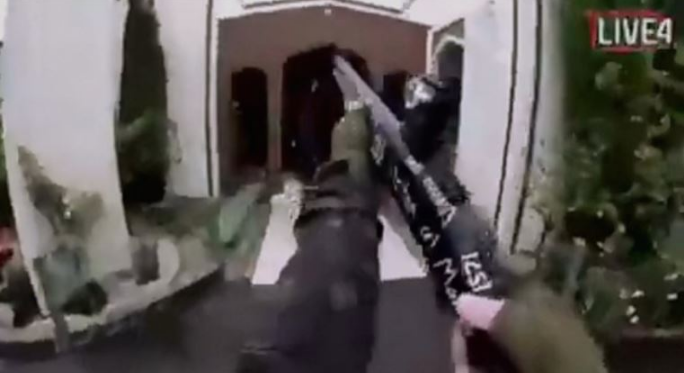 Понекогаш со терминот "14 збораи" се мисли и на паролата Because the beauty of the White Aryan woman must not perish from the earth ("Убавината на белата ариевска жена не смее да исчезне од Земјата"). Слоганот првично го смислил Дејвид Лејн, еден од основачите на терористичката организација The order.
Во манифестот Брентон Терант споменува дека доаѓа од работничко семејство со пониски приходи и одлучил да направи нешто конкретно за да ја обезбеди иднината на своите луѓе, пренесуваат австралиски медиуми.
Тој исто така ја објаснил и причината за овој терористички чин. Имено, како што вели, сакал да им покаже на освојувачите дека нашите земји никогаш нема да бидат нивни.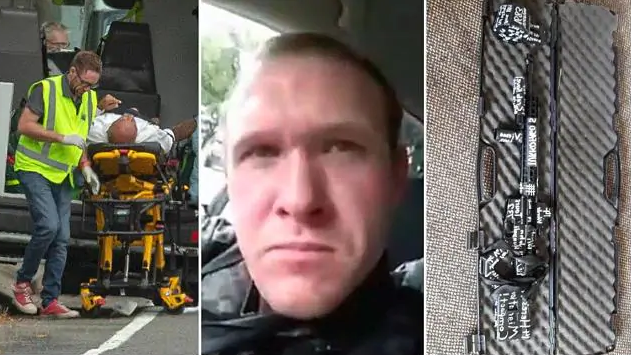 "Нашата татковина е наша и сè додека белиот човек оди по Земјата, тие никогаш нема да ги освојат нашите земји и никогаш нема да го заменат нашиот народ", пишува Терант.
Неговата идеологија на терор била инспирирана од низа историски личности. Нивните имиња ги впишал на опремата и оружјето со кое го извршил масакрот. Заедничко за повеќето од нив е што биле војсководци во времето на борбите против Отоманската Империја.
Тој открил и дека нападот го планирал веќе две години додавајќи дека пред три месеци се одлучил да биде во Крајстчрч.
"Нападот во Нов Зеланд ќе го привлече вниманието кон вистинскиот напад на нашата цивилизација, дека никаде во светот веќе не е безбедно, дека освојувачите ги имаат населено сите наши земји, дури и во најоддалечените региони, дека веќе нема каде да одиме", додава тој.
©Makfax.com.mk Доколку преземете содржина од оваа страница, во целост сте се согласиле со нејзините Услови за користење.

Прв случај на мистериозниот вирус во САД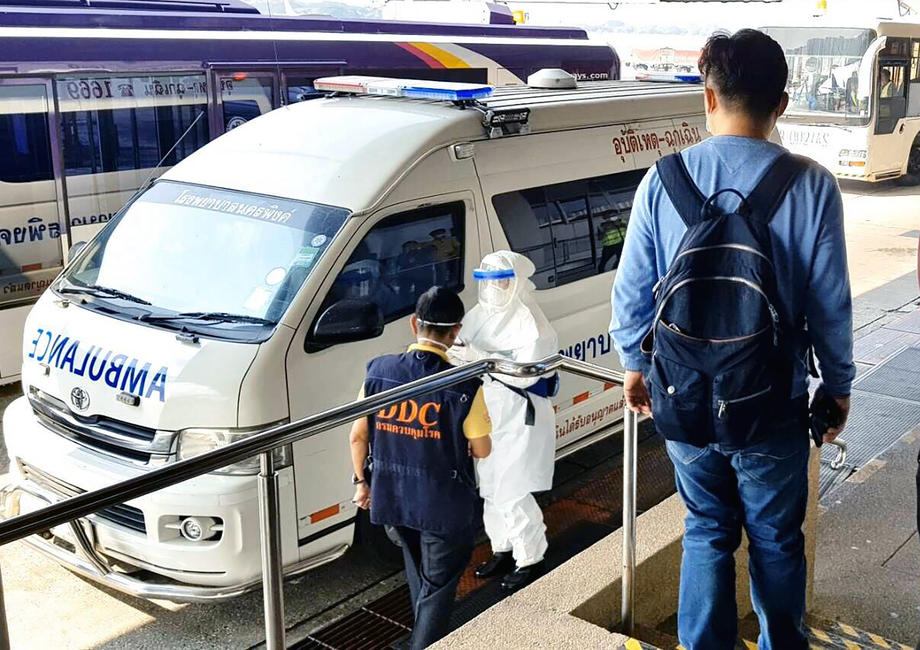 Официјални лица од здравствените власти го потврдија првиот случај на мистериозниот корона вирус во САД, кој уби шест луѓе во Кина, а стотици се заболени.
Портпаролот на Белата куќа одбил да даде коментар и ги упатил новинарите до Центарот за контрола и спречување болести (ЦДЦ). Си-ен-би-си објави дека и од таму не добиле одговор.
"Ројтерс" објави дека кај патник од Кина во Сиетл бил дијагноситициран вирусот. Официјална потврда за случајот се очекува попладнево на брифинг во ЦДЦ, пренесе Си-ен-ен.
Освен во Кина, заболени од вирусот има во Тајланд, Јужна Кореја, Јапонија и Тајван.
Светската здравствена организација (СЗО) утре ќе одржи состанок со експерти за да разгледаат дали вирусот е глобален здравствен итен случај и дали треба да биде прогласена вонредна состојба.
Последен пат СЗО прогласи глобален здравствен итен случај во 2019 година поради еболата во источен Конго, од која починаа над 2.000 луѓе. Вонредна состојба беше прогласена и за вирусот Зика во 2016 година, за свинскиот грип "Х1Н1" во 2009 година и за појавата на детска парализа и ебола во 2014 година.
Кинеските власти велат дека многу од пациентите со новата болест дошле во контакт со пазарите со морска храна, посочувајќи дека вирусот се шири од животни на луѓе. Сепак, здравствените власти велат дека вирусот се пренел и од човек на човек преку блиски контакти.
ЦДЦ соопшти дека луѓето можат да се заштитат од вирусот со миење на рацете со сапун и вода, да избегнуваат допирање на очите, носот или устата и да се држат настрана од болни луѓе. Многу луѓе во Кина купиле маски за лице за да се заштитат од вирусот.