Во Тунис жена бомбаш самоубиец се разнесе заедно со своето бебе
Туниските власти соопштија дека жена бомбаш самоубиец се убила себеси и своето бебе за време на антитерористичките операции во планинската зона во провинцијата Касирин.
"Уште двајца исламистички екстремисти беа убиени во безбедносните операции", се вели во соопштението на туниското Министерство за внатрешни работи.
Во една операција туниските сили следеа екстремистичка група во областа на планината Салум, во провинцијата Касерин. Убиен е џихадист, чија сопруга потоа се самоуби активирајќи експлозивен појас, се вели во соопштението.
Extremist kills self, her baby in Tunisia suicide bombinghttps://t.co/ebe9NqoemU pic.twitter.com/rSnAk4YLQp

— Hindustan Times (@htTweets) April 2, 2021
Од експлозијата загина бебето што го држеше в раце,  постарата ќерка преживеа, соопшти Министерството.
Властите соопштија дека е првпат да се регистрира присуство на жена меѓу џихадисти што се засолниле во областа.
Reports from #Tunisia say the wife of a jihadist fighter blew herself up along with her baby daughter, after her husband was killed in a security operation. The woman – who is said to be a foreign national – was with her husband when he was shot dead.

— Farhan Jimale (@farhanjimale) April 2, 2021
Во друга операција, во областа на планината Мгила, безбедносните сили го убија осомничениот водач на туниската група Џунд ал-Калафах, се наведува во соопштението.
Групата вети верност на Исламската држава и се верува дека стои зад неколку напади во Тунис во последните неколку години.
©Makfax.com.mk Доколку преземете содржина од оваа страница, во целост сте се согласиле со нејзините Услови за користење.

Нови мерки во Црна Гора: Кафулињата се отворени до 23 часот, полициски час од полноќ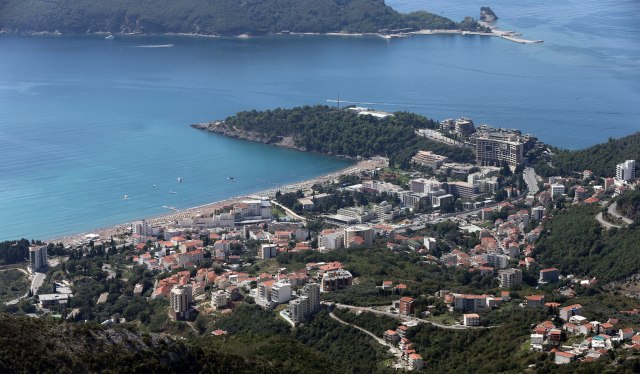 Министерката за здравство на Црна Гора, Јелена Боровиниќ-Бојовиќ, најави дека од сабота до 23 април ќе биде забрането напуштање на станбената зграда по полноќ, пазарите и продавниците ќе бидат отворени од 7 до 22 часот, а угостителските објекти од 7 часот наутро до 23 часот, известуваат медиумите во таа земја.
Истите мерки што ќе се применуваат од 17 до 23 април во Подгорица и Даниловград, претходно важеа за општините Плав, Гусиње, Петњица, Херцег Нови, Забjак, Тиват, Котор, Плузин, Будва, Тузи, Рожаје, Бар, Улцињ, Бијело Поjeе и Цетиње.
Во Никшиќ, Мојковац, Беране, Колачин, Шавник и Андријевица, сегашните мерки се прошируваат, бидејќи бројот на заразени лица на 100.000 жители е поголем од 800, рече Боровиниќ Бојовиќ.
Организирање забавни и рекреативни активности за деца и возрасни на отворени јавни места сè уште е забрането, а забраната за меѓуградски сообраќај за време на викендот останува во сила, рече таа.
Боровиниќ Бојовиќ рече дека контингент од 200.000 вакцини, а можеби и повеќе се очекува до крајот на април, а масовната вакцинација ќе започне три или пет дена подоцна.