Франција распореди пожарникари со тестови на Ковид-19 на границата со Британија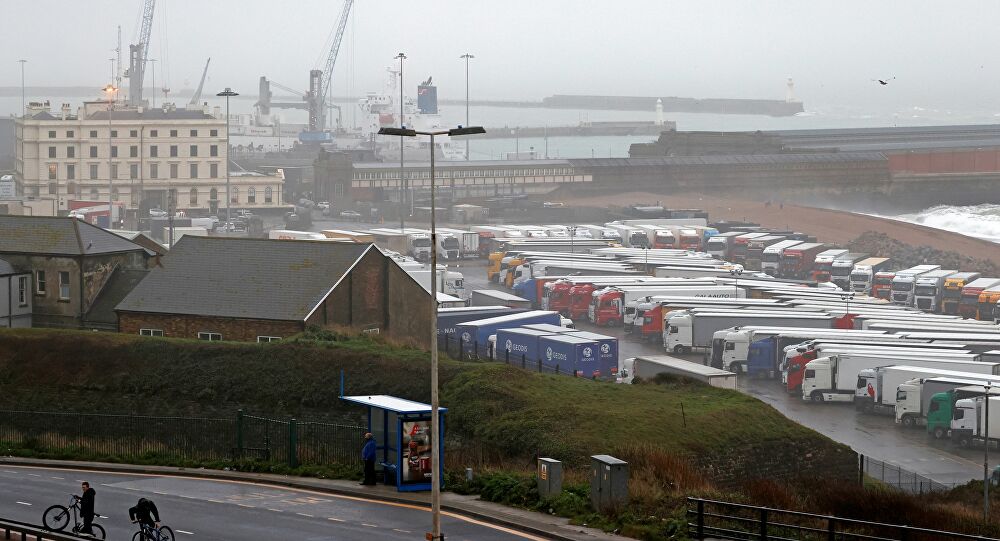 Франција распореди 26 пожарникари со илјадници комплети за тестирање на Ковид-19 на пристаништето Довер, главен транзитен центар помеѓу Франција и Велика Британија, за да помогне во забрзувањето на преминот за камионите блокирани во областа поради новите ограничувања предизвикани од новиот вид коронавирус, информира Француската амбасада во Велика Британија, пренесува "Спутник".
Според објавата на Амбасадата на "Твитер", возачите биле подложени на тестирање на Ковид-19 на пат кон Франција.
26 French firemen have arrived early in #Dover this morning, bringing with them 10 000 #Covid19 tests.
They are already working closely with the British on the ground, testing drivers on their way to France! #StrongerTogether #FrancoBritishFriendship 🇫🇷🇬🇧 pic.twitter.com/F2J7X89MFo

— French Embassy UK (@FranceintheUK) December 24, 2020
Откога Лондон објави дека открил многу заразна нова варијанта на коронавирусот, Франција воведе забрана за пристигнување од Велика Британија оставајќи илјадници камиони блокирани во Кент, југоисточна Англија, кои не може да го преминат Англискиот Канал. Сепак, Париз во вторникот се согласи да ја укине забраната за влез во земјата за оние што имаат негативен тест на Ковид-19 не постар од 72 часа.
Според договорот Париз-Лондон, секој што сака да влезе во Франција, но има позитивен тест на Ковид-19, ќе мора да направи уште еден PCR-тест за и ако е сè уште позитивен, да остане во хотелско сместување во изолација.
Минатата недела здравствените власти во Велика Британија открија нова варијанта на коронавирусот, која е 70 отсто попренослива од другите соеви на вирусот. Поради ова, повеќе од 40 земји во светот ги затворија своите граници и ги запреа патувањата кон Велика Британија.
©Makfax.com.mk Доколку преземете содржина од оваа страница, во целост сте се согласиле со нејзините Услови за користење.

Куба се надева дека ќе произведе 100 милиони дози од вакцината против Ковид-19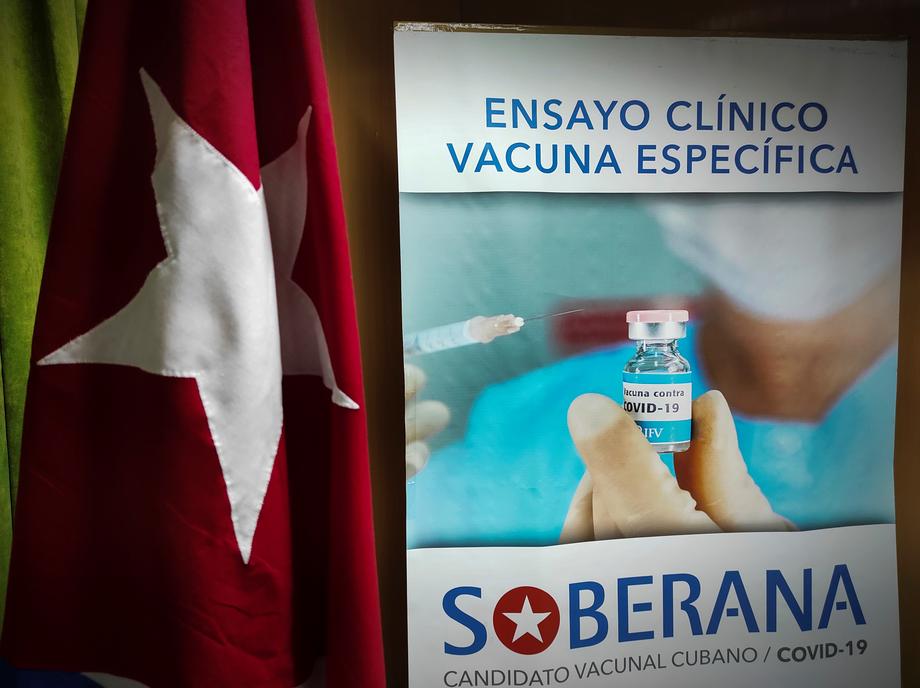 Куба се надева дека годинава ќе произведе 100 милиони дози од својата вакцина против коронавирус и ќе ја вакцинира целата популација, најави директорот на институтот "Финлеј", кој управува со два од четирите проекти за вакцина кои се во фаза на клинички студии.
"Имаме капацитет да произведеме 100 милиони дози од 'Соберане 2', која е најнапредниот кандидат за кубанска вакцина", изјави Висенте Верес пред новинарите, додавајќи дека фазата на производство е веќе започната.
Според него, ако сè оди како што треба, целото население на Куба ќе биде вакцинирано оваа година.
"Во февруари ќе почнеме клиничко испитување на педијатриската популација, така што вакцината може да се примени и на деца", рече тој.
Целта е да се започне општа вакцинација на Кубанците во првата половина на годината. Вакцината ќе биде бесплатна, но не и задолжителна. Верес рече дека ќе им биде понудена и на туристите.
Куба има четири кандидати за вакцини: "Соберана 1 и 2", "Абдала" и "Мамбиса", сите во фаза на клинички испитувања. Првите три се даваат со инјекција, четвртата е спреј за нос.
Доколку некоја од нив добие конечно одобрување, тоа ќе биде првата вакцина против Ковид-19 направена и произведена во Латинска Америка.
Иако неодамна се зголеми бројот на случаи, Куба останува една од најмалку погодените земји од пандемијата во нејзиниот регион, со вкупно 19.122 заболени и 180 смртни случаи. Во Куба живеат 11,2 милиони жители.