Хамнеи го критикува Макрон за неговите забелешки за исламот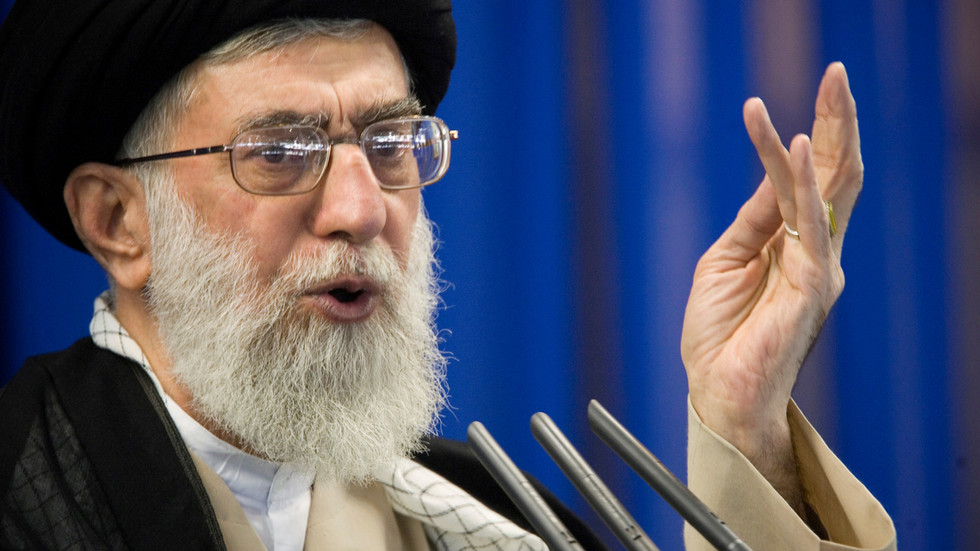 Врховниот лидер на Иран, Али Хамнеи, жестоко го критикува францускиот претседател, Емануел Макрон, во врска со неговите неодамнешни забелешки за исламот нарекувајќи ги глупави и прашувајќи зошто е во ред да се навредува пророкот Мухамед, но е незаконски да се сомневаш во холокаустот, пренесува РТ.
Карикатурите на пророкот се сметаат за богохулие од страна на побожните муслимани. Макрон го бранеше објавувањето на карикатурите на пророкот Мухамед како слобода на говорот.
Во изјавата упатена до младите Французи во средата, Хамнеи рече: "Прашајте го вашиот претседател зошто поддржува навреда на божјиот гласник во име на слободата на изразување".
In His Name
Young French people!
Ask your President why he supports insulting God's Messenger in the name of freedom of expression. Does freedom of expression mean insulting, especially a sacred personage? Isn't this stupid act an insult to the reason of the ppl who elected him?

— Khamenei.ir (@khamenei_ir) October 28, 2020
Тој исто така постави прашање во врска со очигледен двоен стандард во Франција кон разни религии. Хамнеи е последниот муслимански лидер што го изрази својот бес кон западните сфаќања за исламот во војната на зборови што избувна по обезглавувањето на францускиот професор Самуел Пети во Париз на 16 октомври.
Нападот на иранскиот лидер врз Макрон се случува во услови на обновување на напнатоста меѓу Франција и другите арапски нации кога сатиричното француско списание "Шарли ебдо" со карикатура на насловната страница го исмеа турскиот претседател Реџеп Таип Ердоган, кој исто така го критикуваше објавувањто на карикатурите на пророкот Мухамед.
Во средата Малезија стана последната во низата муслимански нации што ги осуди обидите за дефамација на исламот. Лидерите во Турција, Пакистан, Мароко, Иран, Египет, Кувајт, Јордан и во Катар се меѓу оние што го критикуваа Макрон и презедоа мерки, вклучително и бојкот на француските производи.
©Makfax.com.mk Доколку преземете содржина од оваа страница, во целост сте се согласиле со нејзините Услови за користење.

Чавушоглу: Третманот на нашиот брод е неприфатлив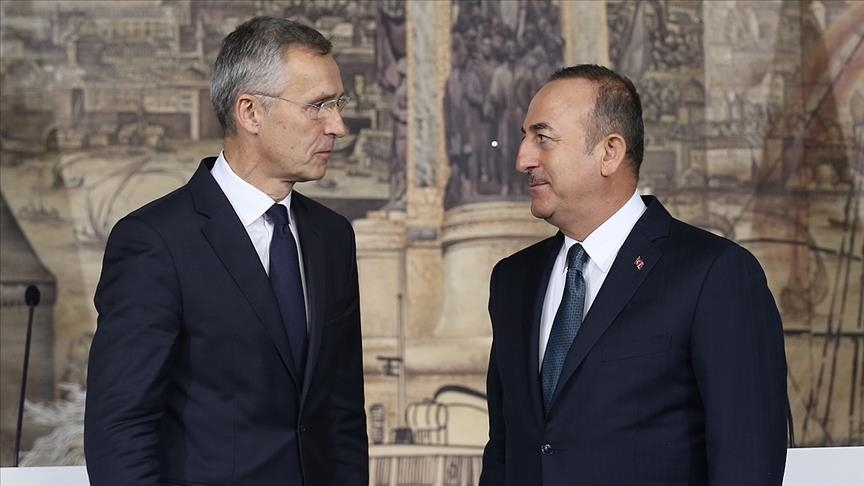 Министерот за надворешни работи на Турција, Мевлут Чавушоглу, телефонски разговараше со генералниот секретар на НАТО, Јенс Столтенберг, при што го оцени за неприфатлив незаконскиот претрес на турскиот брод на Медитеранот,  пренесува "Дејли сабах".
Чавушоглу се огласи преку официјалниот профил на "Твитер" и се осврна на телефонскиот разговор со генералниот секретар на НАТО.
Тој наведе дека за време на разговорот зборувале за претресот на турскиот брод, како и за подготовките за состанокот на министрите за надворешни работи на земјите на НАТО, кој ќе биде одржан наредната недела.
"Нагласив дека третманот на нашиот брод е неприфатлив. Разговаравме за актуелните случувања во врска со Источниот Медитеран, Авганистан, Либија и Нагорно Карабах", наведе Чавушоглу.
"Анкара ќе ги преземе потребните чекори на сите полиња против операцијата ИРИНИ на ЕУ поради нелегалното претресување на бродот под турското знаме кој пловеше кон Либија", соопшти вчера Советот за национална безбедност на Турција.
Советот најостро го осуди незаконскиот претрес на бродот минатата недела од страна на германската фрегата која е дел од операцијата ИРИНИ чија наводна цел е спроведување на ембаргото на ОН за оружје кон Либија.
Бродот под турското знаме превезувал во Либија бои и материјали за фарбање и хуманитарна помош, а операцијата на ЕЕ соопшти дека не биле најдени нелегални материјали.