Земјотрес со јачина од 6,6 степени го погоди западниот брег во Австралија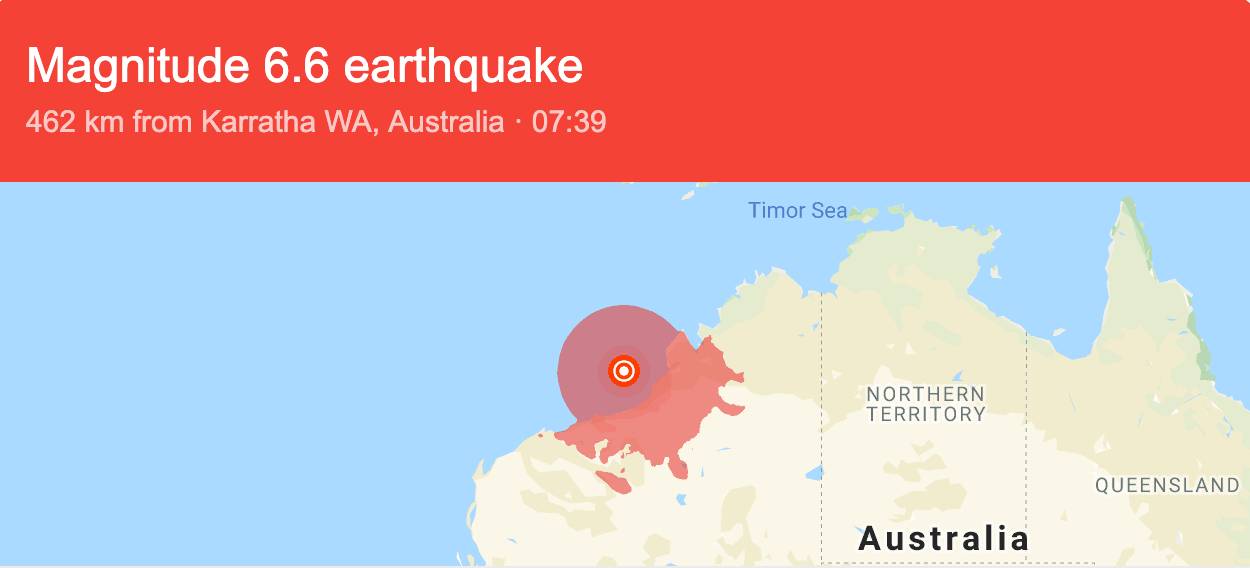 Земјотрес со јачина од 6,6 степени го погоди западниот брег во Австралија. Како што соопшти
Агенцијата за геолошко истражување на Австралија, земјотресот го погодил брегот во местото Брум.
Earthquake felt in Broome and Northern WA. Some photos from the shops. pic.twitter.com/9m0sBQVx8J

— Dylan Storer (@StorerDylan) July 14, 2019
Подводниот земјотрес се случил во 3.39 часот по локално време на брегот помеѓу Порт Хедланд и Брум, во Индискиот Океан.
Засега нема извештаи за евентуалните жртви или штети.Епицентарот на земјотресот бил на длабочина од 33 километри, на околу 203 километри од брегот.
Вработена во хотел за медиумите изјави дека во еден момент забележала како сами се движат автомобилите од јачината на земјотресот.
©Makfax.com.mk Доколку преземете содржина од оваа страница, во целост сте се согласиле со нејзините Услови за користење.

СЗО: Секој треба да носи маска на јавен простор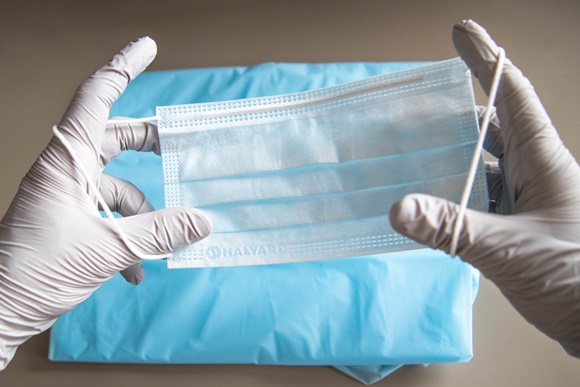 Светската здравствена организација ги ажурираше своите насоки во борбата против Ковид-19 и сега препорачува дека секој треба да носи маска за лице на јавен простор "каде постои ризикот од пренесување".
СЗО ги прошири своите упатства за да им препорача на владите од сите да бараат да носат маски за лице на јавни места каде постои ризик од пренесување на коронавирусот "Ковид-19" за да помогне во намалувањето на ширењето на пандемската болест.
Во своето ново упатство, поткрепено од доказите од студиите спроведени во последните неколку недели, СЗО истакна дека маските за лице се само една од низата алатки што можат да го намалат ризикот од пренесување на вируси и не треба да даваат лажно чувство за заштита.
Шефот на СЗО, Тедрос Аданом Гебрејезус, вели дека "Со оглед на новите докази, СЗО советува владите да ја охрабрат општата јавност да носи маски таму каде што има широко распространето пренесување и физичкото дистанцирање е тешко, како на пример за јавен превоз, во продавници или во други ограничени или преполни средини".
Сепак, останува загриженоста дека маските може самите да станат фактори на ризик – вклучително и да ги натераат луѓето да се чувствуваат помалку склони да продолжат со други мерки како социјално растојание и миење на рацете.
Тедрос додаде "Нашето упатство објаснува и како безбедно да се користи маската. Луѓето можат потенцијално да се заразат ако користат валкани раце за да ја прилагодат маската или постојано да ја вадат и да ја ставаат, без да ги чистат во меѓувреме".
Тој потенцира дека маската сама по себе не е доволна за да се заштитите од Ковид-19.
Соопштението доаѓа еден ден откако британската Влада препорача носење маски во јавниот транспорт.