Границите на Земјината атмосфера се наоѓаат многу подалеку од Месечината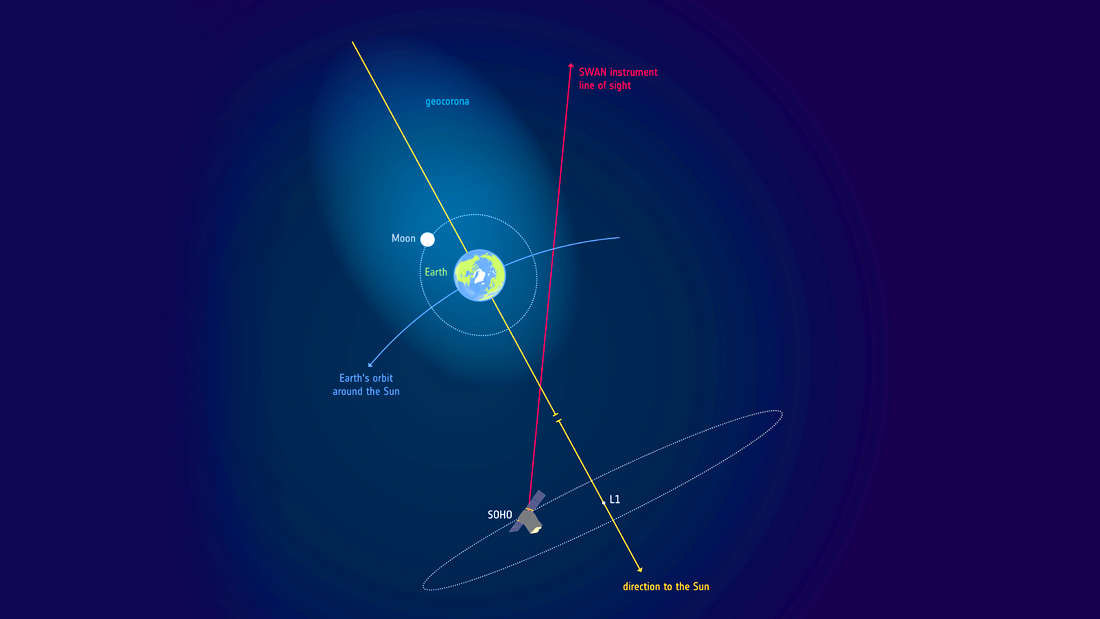 Истражувачите дојдоа до неверојатно откритие. Надворешната атмосфера на Земјата се проширува многу подалеку отколку што се очекуваше, поточно околу 630.000 километри, што е приближно 50 пати повеќе од дијаметарот на нашата планета. Очигледно таму не може да се дише затоа што атмосферата станува поретка како што се оддалечуваме од Земјината површина, но ова откритие е значајно кога се работи за вселенските истражувања и патувања.
Овие откритија, објавени во Journal of Geophysical Research: Space Physics, се направени благодарение на децениските набљудувања од страна на соларната хелиосферна опсерваторија (SOHO) на ESA/NASA. Истражувањата се всушност направени пред неколку децении, а може да се вршат само во определeни периоди од годината.
"Месечината се наоѓа во Земјината атмосфера", изјави Игор Баилукин, водечкиот автор од Рускиот вселенски институт. "Не бевме свесни за ова сè додека не ги искористивме податоците од истражувањата направени пред неколку децении од страна на СОХО".
Податоците покажуваат дека Земјината егзосфера е малку погуста отколку интерпланетарниот простор. На далечина од 384.000 километри (оддалеченоста на Месечината од Земјата) има 0,2 атоми на еден кубен сантиметар. На 60.000 километри од Земјата има 70 атоми на водород во еден кубен сантиметар и густината опаѓа на помалку од еден атом на кубен сантиметар на оддалеченост четирипати повеќе од неа. Наспроти малата густина, водородот стапува во реакција со сончевите зраци, поточно ултравиолетовите. Ова емитирање е она што им овозможува на научниците да ја изучуваат таканаречената геокорона.
"Во тоа време астронаутите што се наоѓале на површината на Месечината не знаеле дека всушност се наоѓаат во геокороната", објаснува Жан-Лу Берто, коавтор.
Ова откритие може да има големо влијание и во истражувањето на егзопланетите. Ултравиолетово сјаење од водород во егзосферата на една планета сугерира на постоење водна пареа блиску до површината. Ова е случај со Венера, Земјата и со Марс. Детектирањето ваква појава околу една планета во друг ѕвезден систем може да ни посочи за постоење воден резервоар на тоа место.
©Makfax.com.mk Доколку преземете содржина од оваа страница, во целост сте се согласиле со нејзините Услови за користење.

Ким Кардашјан сака да ѝ го плати лекувањето на девојката што беше повредена за време на протестите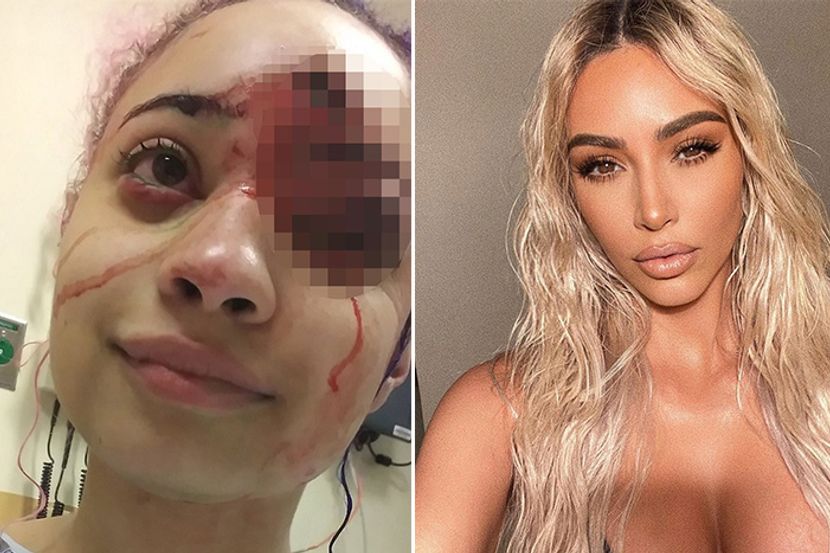 Американската реална sвезда Ким Кардашјан (39) понуди да ѝ помогне на жената што полицијата сериозно ја повреди на протестите овој викенд.
39-годишната реална sвезда се шокирала кога видела фотографија на девојка што била застрелана во главата со гумен куршум додека стоела на улицата и снимала протест во Луизијана по повод смртта на Џорџ Флојд.
На сликата е прикажана една млада жена на која ѝ недостига дел од челото и чие лево око е повредено и толку отечено што е целосно затворено.
Старлетата беше многу шокирана од тоа што го виде, па се понуди да ѝ помогне.
"Ова е многу вознемирувачки. Дали некој знае како можам да стапам во контакт со неа? Би сакала да ѝ помогнам во лекувањето ако ѝ биде потребно", напиша Ким на "Твитер".
This is heartbreaking and so disturbing. Does anyone know how I can get in contact with her? I would love to help her with her medical care if she needs it. pic.twitter.com/37zA65QXau

— Kim Kardashian West (@KimKardashian) June 1, 2020
Десетици луѓе веднаш "тагираа" жена по име Шанин Шарајз за ​​Ким да може да стапи во контакт со неа и да ѝ помогне.
Шанин објави видео на својот инстаграм-профил затоа што беше обвинета дека се преправала оти е повредена на протестите и дека тоа е шминка на нејзиното лице, а не повреда.
"Протестирав вечерва. Снимав сè со камера кога ме погоди гумен куршум. Ова е резултатот", напиша Шанин на својот профил на "Твитер".
Ким Кардашјан тогаш напиша како се чувствува во врска со убиството на Џорџ Флојд.
"Исцрпена сум поради скршеното срце што го имам кога гледам мајки, татковци, сестри и браќа, кои страдаат затоа што нивните најблиски се убиени или неправедно затворени само затоа што се Афроамериканци. Јас сум лута, многу сум лута. Јас сум лута и ужасена", напиша Ким.