Ева Лонгорија сподели слика од синчето Сантијаго и неговата кадифена панда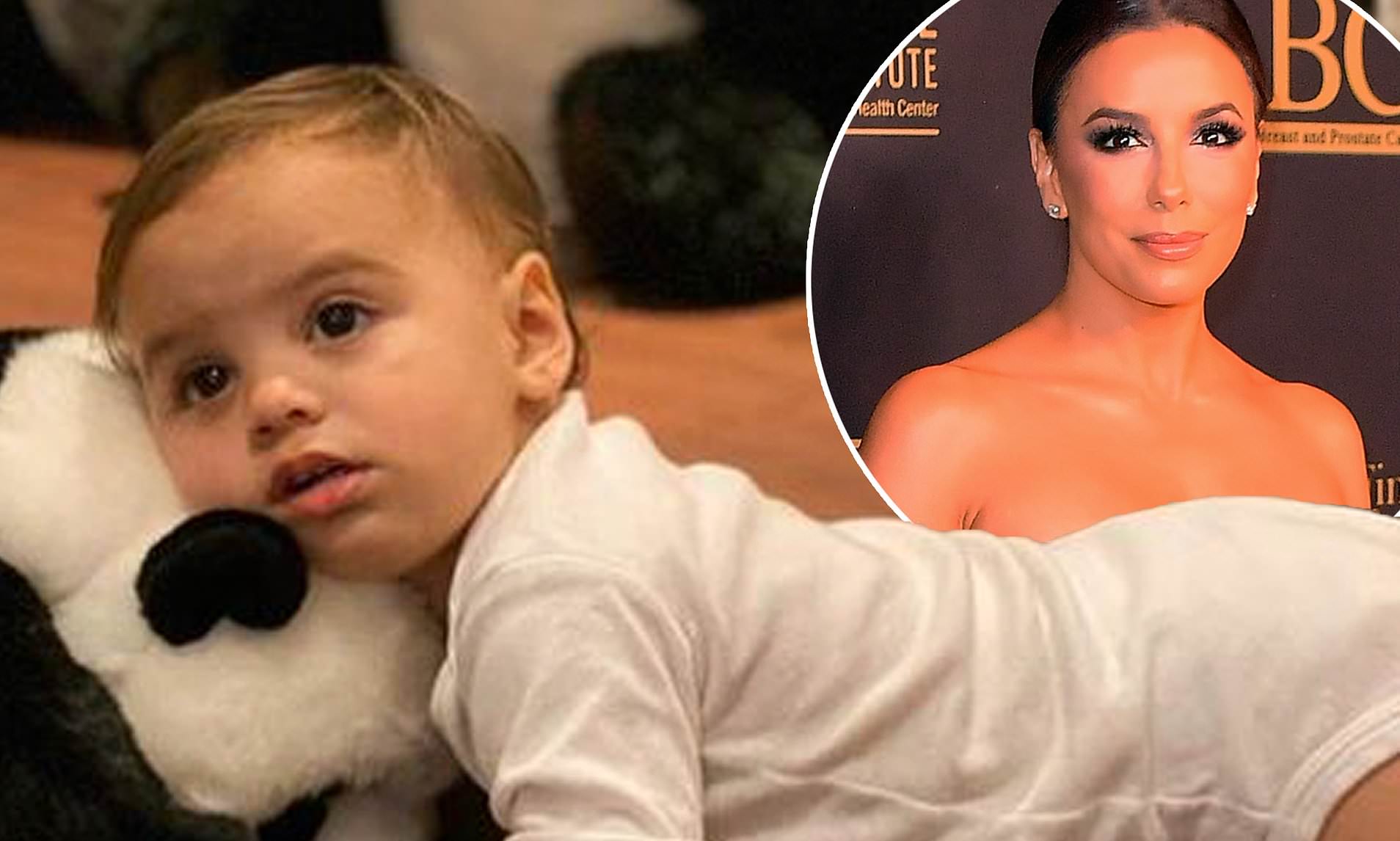 Ева Лонгорија во неделата објави фотографија од нејзиниот син Сантијаго како си игра со своето панда мече.
На сликата, 17-месечниот Сантијаго главата ја потпира на црно-бела кадифена панда.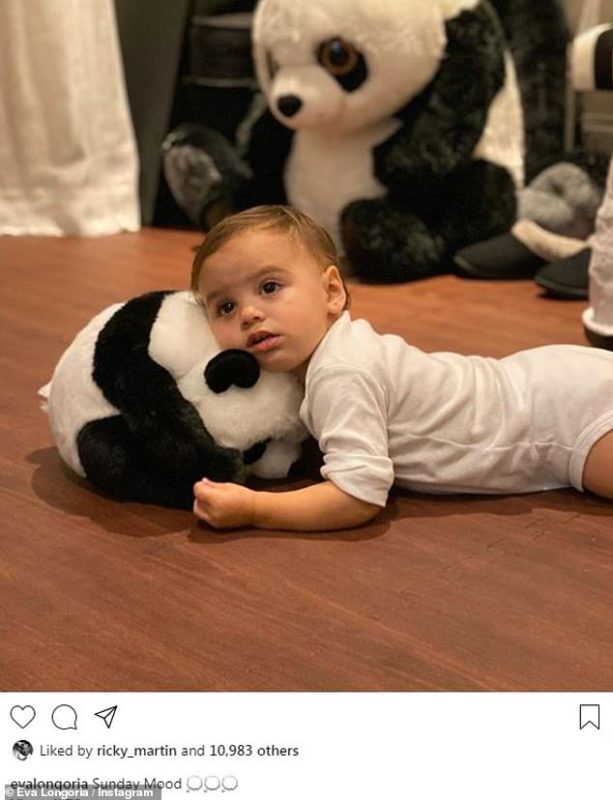 Sunday Mood (неделно расположение) им напиша Ева на инстаграм-профилот на своите приближно 7,4 милиони следбеници.
Кинеското мече веројатно му е најомилено на Сантијаго, а во позадината се гледа и поголема џиновска играчка панда.
Ева и сопругот Хозе Антонио 'Пепе' Бастин го добија Сантијаго во јуни 2018 година.
Ева и Хозе се запознаа на состанок на слепо во Мексико Сити, а се венчаа во мај 2016 година во Мексико.
Ева е најпозната по улогата Габриел Солис во серијалот на Еј-би-си "Очајни домаќинки" што се прикажуваше од 2004 до 2012 година.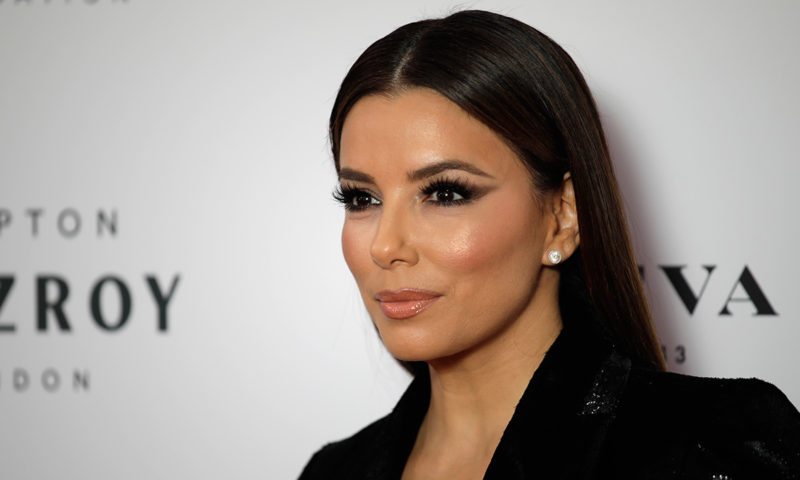 ©Makfax.com.mk Доколку преземете содржина од оваа страница, во целост сте се согласиле со нејзините Услови за користење.

Тарантино првпат стана татко на 57 години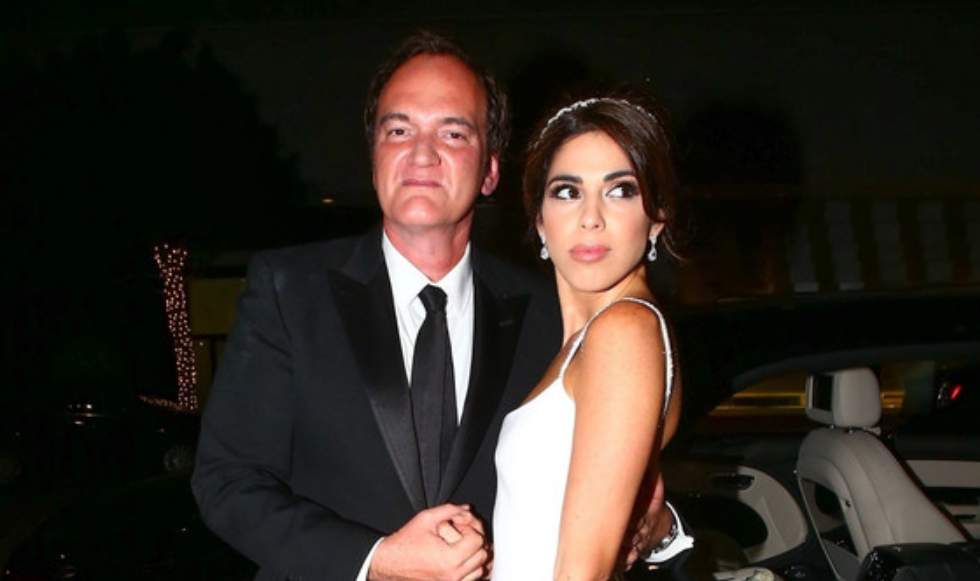 Режисерот и холивудски актер, Квентин Тарантино првпат стана татко на 57 години. Неговата сопруга, Даниела, на свет донесе момче.
Како што пишува "Џерусалим Пост", дваесет години помладата избраничка на Тарантино, се породила во Тел Авив. Даниела е ќерка на познати израелски пејач и текстописец.
Congratulations to Quentin #Tarantino and his #Israeli actress/model wife @DaniellaPick on officially becoming the proud parents of a half-Israeli baby boy!https://t.co/uJc1mQyyXr

— The Jerusalem Post (@Jerusalem_Post) February 22, 2020
"Даниела и Тарантино се среќни што можат да ја објават убавата вест за раѓањето на нивното прво дете" изјави менаџерката за ТМЗ.
Брачната двојка се венчаше пред 2 години на церемонија, на која присуствуваа големи имиња од Холивуд. Тарантино своевремено изјави дека кога снима филмови не прави ништо друго.
"Се е во филмот, немам жена, немам дете. Ништо не ми пречи. Целиот свет може да замине во пеколот и да изгори во пламен. Не ме интересира. Овој е мој живот. Тоа е Монт Еверест. Ако се качувате на него, не правите ништо друго" рекол Тарантино.
Но, очигледно времињата се менуваат.