Камила слави роденден, кралицата ѝ упати честитка на "Твитер"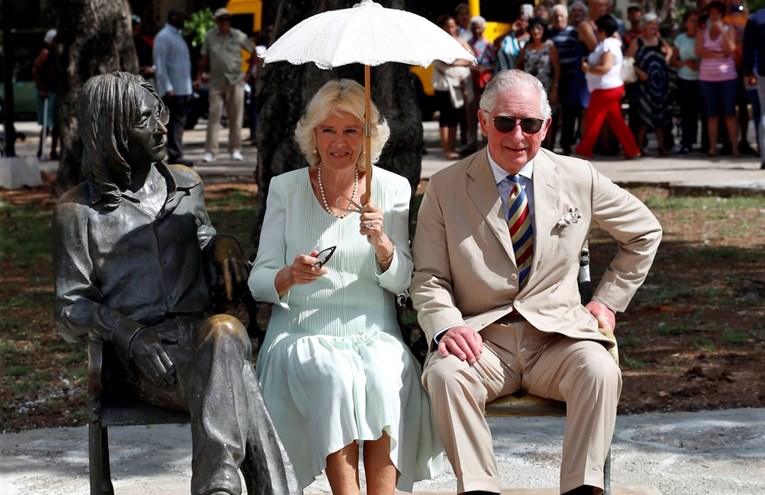 Камила, војвотката од Корнвол и сопруга на принцот Чарлс, го прославува својот 73. роденден со приватна забава без планирани јавни настани.
Кларенс Хаус, официјална резиденција на двојката во Лондон, објави фотографија од Камила снимена во градината.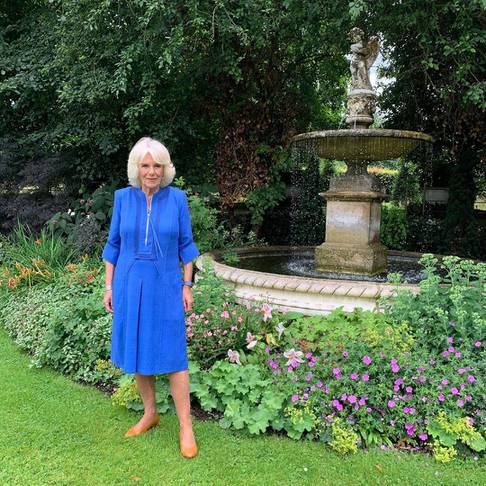 Канцелариите на мајката на Чарлс, кралицата Елизабета Втора, и неговиот син со неговата сопруга, принцот Вилијам и војвотката од Кембриџ, ѝ го честитаа роденденот на Камила на "Твитер".
Бакингамската палата објави заедничка фотографија на насмеаната кралица и Камила со цвеќиња во рацете.
🎂🎈Wishing The Duchess of Cornwall a very happy birthday! Her Royal Highness turns 73 today. pic.twitter.com/m4Yi18m0cn

— The Royal Family (@RoyalFamily) July 17, 2020
Камила и Чарлс (71) го продолжија јавниот ангажман овој месец, откако поминаа неколку недели во самоизолација во Шкотска затоа што Чарлс се зарази со коронавирусот.
Двојката се венча во 2005 година, по неколку години контроверзии во врска со нивната врска. Камила оттогаш е прифатена како член на кралското семејство.
Чарлс, наследник на британската круна, се ожени со Дајана Спенсер во 1981 година. Додека беа во брак постојано се зборуваше дека тој сè уште бил во врска со неговата поранешна девојка, тогаш мажената Камила Паркер-Боулс. Камила стана најомразената жена во Британија, а подоцна и во светот, поради големата наклонетост на британската јавност кон принцезата Дајана.
Поради овој факт, таа не ја користи титулата принцеза од Велс, која легално ѝ припаѓа. Не е познато што ќе се случи со титулата на Камила кога Чарлс ќе стане крал, но познавачите на кралското семејство веруваат дека таа веројатно нема да стане кралица, иако Чарлс може да ѝ ја даде таа титула.
©Makfax.com.mk Доколку преземете содржина од оваа страница, во целост сте се согласиле со нејзините Услови за користење.

Ледот на Гренланд веќе не може да се спаси, дури и ако сопрат климатските промени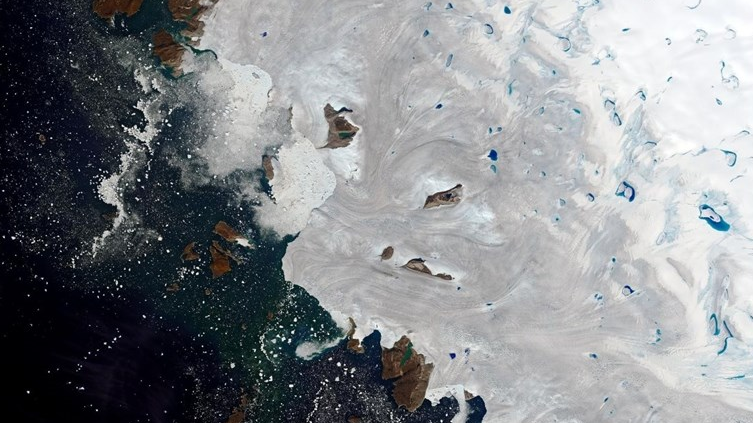 Ледената површина на Гренланд се стопила до точка по која нема враќање, а напорите за забавување на глобалното затоплување нема да ја спасат од распаѓање. Ова го покажува нова студија на истражувачите од универзитетот Охајо Стејт, пишува Си-ен-ен.
"Ледената плоча сега е во нова динамична состојба. Дури и да ја вратиме климата на нивото каква што била пред 20 или 30 години, сепак ќе се загуби прилично голема маса", вели Јан Ховат, еден од авторите на студијата и професор на универзитет во Охајо.
Ледената плоча на Гренланд годишно губи повеќе од 280 милијарди метрички тони мраз кој се топи во океанот, што е најголем поединечен придонес во зголемувањето на глобалното ниво на морињата, вели Михалеа Кинг, водечка авторка на студијата и истражувач на универзитетот во Охајо.
Губењето на мразот во последниве години е толку големо, вели Кинг, што предизвика мерливи промени во гравитационото поле над Гренланд. Топењето на мразот на Гренланд придонесува за покачување на нивото на морето за повеќе од милиметар секоја година и веројатно тоа ќе се влошува и понатаму. Експертите прогнозираат дека нивото на морето ќе се искачи за повеќе од еден метар до крајот на векот и ќе ги збрише плажите и крајбрежните имоти.
Посебно ќе бидат погодени крајбрежните американски сојузни држави како Флорида и островските држави со мала надморска височина. Зголемување на нивото на морето од само еден метар може да поплави големи крајбрежни области. Четириесет проценти од американското население живее во крајбрежни области кои се чувствителни на покачување на нивото на морето, посочува Си-ен-ен.