Почина Дин Стоквел, актерот од "Квантен скок"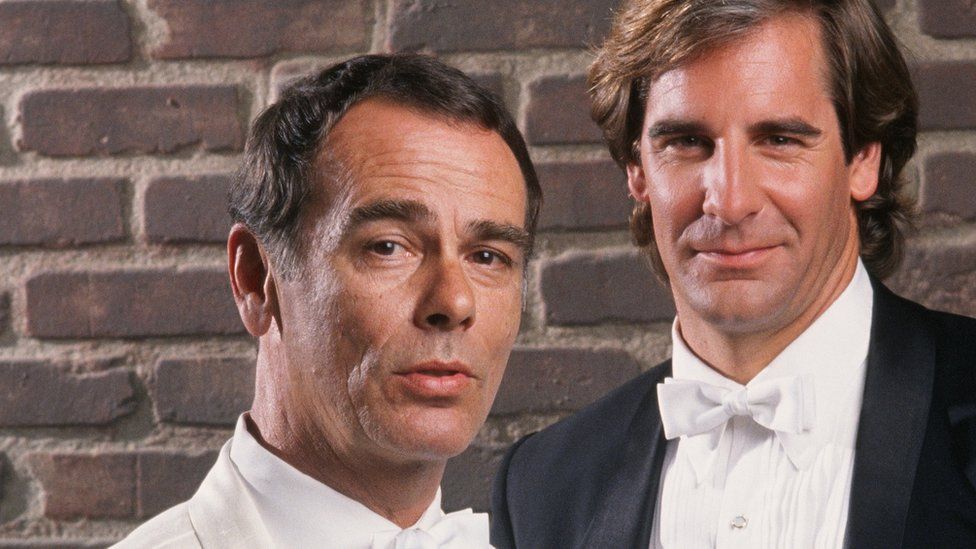 Дин Стоквел, познат по улогата во научнофантастичната серија "Квантен скок" (Quantum Leap), почина на 85-годишна возраст.
Актерот, кој имаше кариера долга 70 години, починал во неделата рано наутро во својот дом. Негов претставник потврди дека тој починал од природна смрт.
Дин глумеше во 97 епизоди од ТВ-серијата "Квантен скок", од 1989 до 1993 година. Оваа серија му донесе неколку номинации за "Еми", а во 1990 година доби "Златен глобус" за најдобра споредна машка улога.
Некои од филмовите во кои глумеше се "Париз, Тексас", "Да се живее и умре во Лос Анџелес", "Играчот" и други.
Беше номиниран и за "Оскар" за најдобра споредна машка улога во "Омажена за мафијата" (Married to the Mob) од1988 година.
©Makfax.com.mk Доколку преземете содржина од оваа страница, во целост сте се согласиле со нејзините Услови за користење.

Принцот Чарлс, наводно, е тој што прашал за бојата на кожата на бебето Арчи
Една нова книга тврди дека принцот Чарлс шпекулирал за тенот на кожата на идните деца на принцот Хари и Меган Маркл – и несвесно предизвикал јаз меѓу парот и британското кралско семејство.
Ова е според добро поставен извор во книгата на авторот Кристофер Андерсен "Браќа и сопруги: внатре во приватните животи на Вилијам, Кејт, Хари и Меган", која треба да излезе во вторник.
Изворот тврди дека на 27 ноември 2017 година – истото утро кога официјално беше објавена свршувачката на принцот Хари и Меган Маркл – принцот Чарлс ѝ рекол на својата сопруга Камила: "Се прашувам како ќе изгледаат децата?"
Инсајдерот вели дека Камила, затечена од прашањето, одговорила: "Па, апсолутно прекрасни, сигурна сум".
Спуштајќи го гласот, потоа Чарлс рекол: "Што мислиш каков може да биде тенот на нивните деца?"
Портпарол на принцот Чарлс изјави за The Post: "Ова е фикција и не вреди дополнително да се коментира". Портпаролот на Хари и Меган не одговори на барањата за коментар.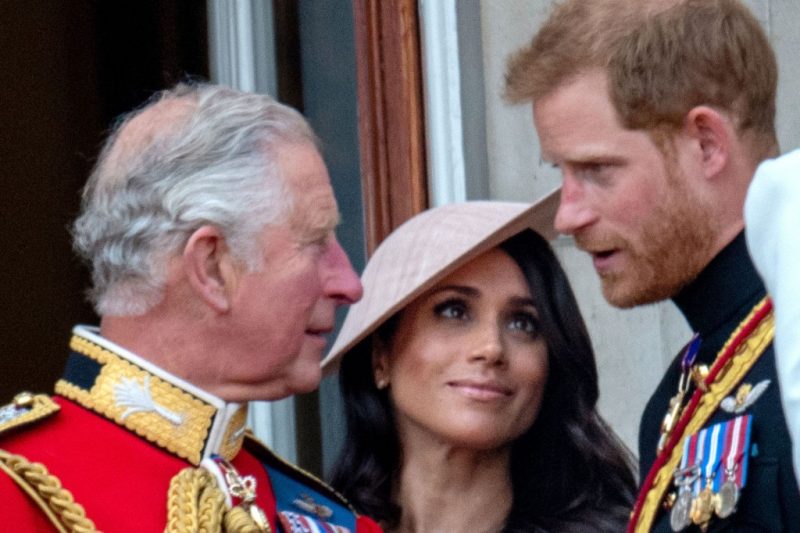 Андерсен, сепак, не тврди дека Чарлс е неименуваниот член на кралското семејство кого Меган – чија мајка е афроамериканка, а таткото белец – сензационално го обвини во текот на фамозното интервју кај Опра Винфри.
Авторот всушност сака да прикаже дека љубопитноста на Чарлс била зграпчена и извртена од измамнички дворјани кои ѝ дале расистички спин. Според Андерсен, до моментот кога Хари и Меган ја слушнале рециклираната верзија, таа достигнала токсични размери.
Андерсен го вперува прстот кон група високи советници во палатата познати како "Луѓе во сиво" или Men in Gray.
Прашањето што ѝ го поставил Чарлс на својата сопруга почна да одекнува на помалку невин начин низ ходниците на Бакингемската палата", пишува Андерсен, во својот опис на шепотот на елитистичката клика која Британците ја нарекуваат "мрежа на стари момци". Нивните озборувања се фокусираа на тоа како "кралското семејство ќе изгледа во очите на остатокот од светот штом афроамериканска крв ќе стане дел од мешавината".