(Видео) Раде Шербеџија опуштен во карантин: чисти кромид, готви, наздравува и рецитира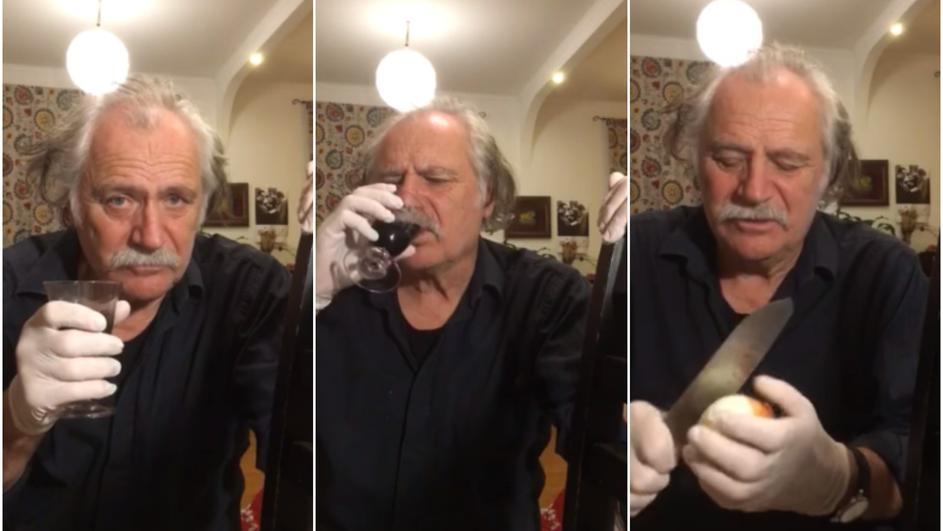 Раде Шербеџија (74) се јави од својот дом во Риека, каде што тој и неговата Ленка се придржуваат кон сите мерки за изолација не затоа што имаат симптоми или се заразени, туку затоа што велат дека тоа е паметно. Тој објасни дека дури сега сфаќа оти неговите обожаватели воделе страници на "Фејсбук" под неговото име, но дека сега решил да им се обрати лично и да снима песни и да раскажува приказни за да може на секого побргу да му помине времето.
Srecu me ljudi svuda po svijetu i osim sto se obavezno slikamo,mnogi od njih kazu : Uostalom mi smo i prijatelji na Facebooku… Iskreno da kazem, nekada uopste nisam razumio o cemu govore a onda su me neki bliski prijatelji upozorili da imam nekoliko Facebook stranica po svijetu i objasnili mi sto to zapravo znaci…Shvatio sam da to neki od mojih iskrenih fanova vode i tako se zabavljaju. Jedna od mojih Facebook stranica je napravljena od mojih menadzera za muziku iz Slovenije i vidim da ima jako puno sljedbenika… Zahvaljujem se Kaly Kolonic koja je sve ove godine ovu stranicu vodila…. Ali, evo, ponukan ovim nemogucim katastrofama sto su nas sve skupa snasle i zabile i zatvorile u nase stanove i kuce,osjecam potrebu da se direktno javim mojim prijateljima i gledaocima tojest slusaocima i da pokrenem prvi puta svoju Facebook stranicu. Zelim da snimam neke pjesme i da pricam neke price da nam prodje vrijeme ….Da se druzimo i da cuvamo umjetnost u nama….- Rade

Posted by Rade Serbedzija official on Недела, 29 март 2020
"Воден од овие невозможни катастрофи што нè снајдоа сите заедно и нè затворија во нашите станови и куќи, чувствувам потреба да им се јавам директно на моите пријатели и гледачи, односно слушатели и првпат да покренам своја фејсбук-страница. Сакам да снимам некои песни и да раскажувам некои приказни за побргу да ни помине времето… Да се ​​дружиме и да ја чуваме уметноста во нас".
Сестраниот уметник снимаше кадри во станот, чистеше лук, ги покажа врамените фотографии што ги чува во станот и за тоа време ја рецитира песната на Никица Петрак – "На розова хартија".
©Makfax.com.mk Доколку преземете содржина од оваа страница, во целост сте се согласиле со нејзините Услови за користење.

Шон Ленон ќе го одбележи роденденот на својот починат татко Џон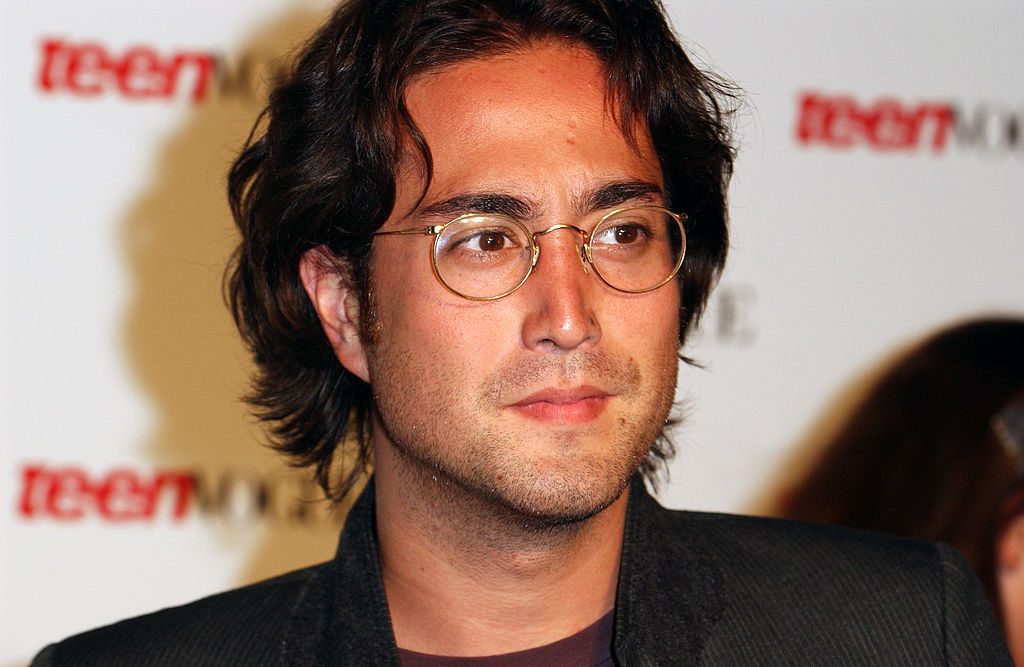 Синот на легендарниот музичар Џон Ленон, Шон Оно Ленон, за прв пат го интервјуираше Сер Пол Макартни за односите со неговиот татко, а разговорот ќе биде дел од програмата со која ќе се одбележи  80-тиот роденден на починатиот "битлс"
"Сега гледам назад во минатото како фан", вели Макартни во врска со првата средба со Ленон.
"Колку имав среќа што го сретнав овој чуден Теди бој кој свиреше иста музика како и јас, и ние се здуживме, се надополнувавме!"
Разговорот ќе биде дел од специјалната дводелна програма на Радио 2, насловена "Џон Ленон на 80 години", настан што ќе го одбележи роденденот на починатиот "битлс".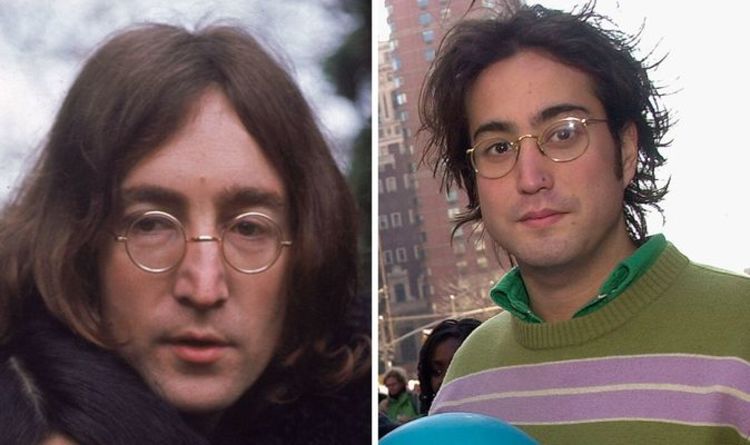 За време на разговорот, Сер Пол ја свири една од првите песни на двоецот Ленон-Макартни, Just Fun.
Напишанa додека тинејџерите бегале од училиште, никогаш не била снименa официјално – иако претходно се слушнал мал дел од неа во филмот за "Битлси" Let It Be.
Документарниот филм ќе вклучува и интервјуа со полубратот на Шон, Џулијан и неговиот кум Сер Елтон Џон.
Програмите ќе бидат достапни на 3 и 4 октомври, пред роденденот на Ленон на 9 октомври.
Британските медиуми деновиве ја пренесоа веста дека Марк Чепмен, човекот што го уби Џон Ленон, ѝ се извини на вдовицата на покојниот битлс, Јоко Оно, 40 години по неговата смрт и рече дека жали за грозоморниот чин.Чепмен го застрела легендарниот музичар пред неговиот стан на Менхетн, Њујорк, на 8 декември 1980 година.