Редок феномен: Меркур денес ќе мине меѓу Сонцето и Земјата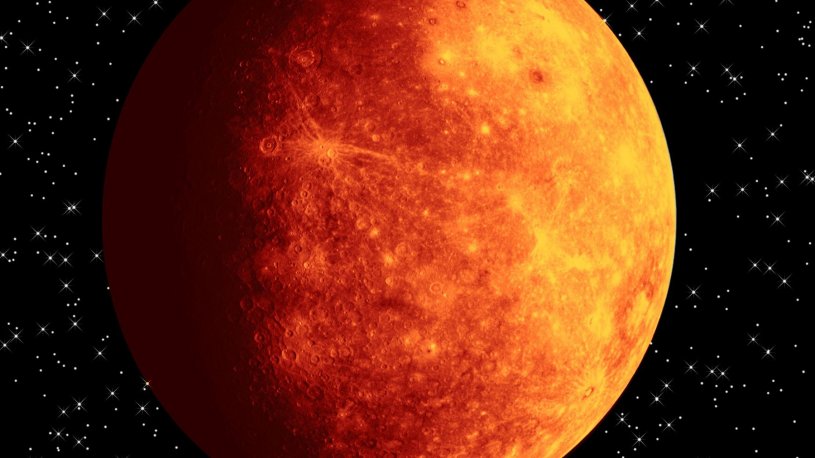 Денеска, ќе се случи редок феномен на небото – планетата Меркур ќе мине директно меѓу Земјата и Сонцето, објави НАСА на "Твитер".
Транзитот на Меркур се случува само 13 пати за 100 години, тврди НАСА, а пренесе Си-ен-ен.
On Monday, Nov. 11, you can observe planet Mercury pass directly between Earth and the Sun — an event we won't see again from our home planet until 2049. In preparation for this cosmic event, discover some skywatching tips from @NASASolarSystem: https://t.co/yrhmbYxuUP pic.twitter.com/ppDk9Zeplw

— NASA (@NASA) November 10, 2019
Преминот на Меркур низ Сончевиот круг претставува феномен кој би минал незабележано доколку не би бил важен за астрономите, меѓу другото, и поради временскиот циклус на кој се појавува.
Последниот видлив транзит на Меркур беше во 2016 година, а по денешниот премин, следниот ќе биде видлив дури во 2049 година.
©Makfax.com.mk Доколку преземете содржина од оваа страница, во целост сте се согласиле со нејзините Услови за користење.

Крем-торта "Сладок грев"- идеален десерт за топли летни денови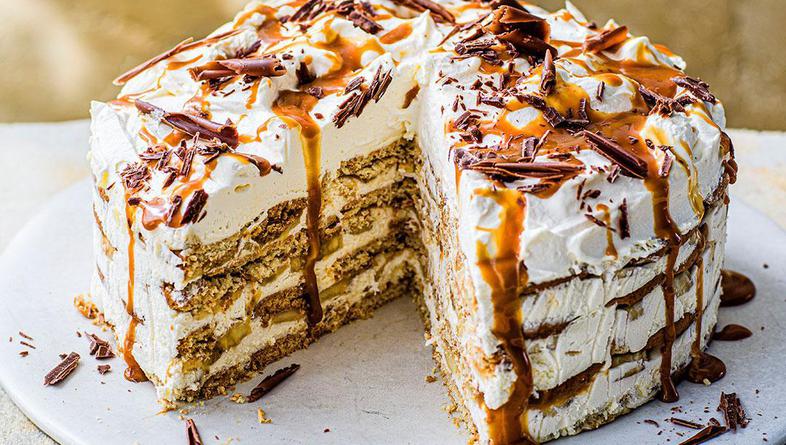 Ви се јаде нешто благо, но самата помисла на рерна или шпорет на овие горештини ви го расипува апетитот?
Колку е вкусна крем-тортата "Сладок грев" кажува нејзиното име, а за многумина е на врвот на списокот десерти, особено во жешките летни денови, токму затоа што не е печена или матена.
Одлична брза торта со ванила и чоколадо што не треба да ја печете во рерна. Сè што треба да направите е да подготвите крем, да го распоредите во слоеви и да уживате во слатката рапсодија на оваа торта со интересен пресек.
Со редење на слоевите, ќе добиете фина комбинација на вкусови што одлично ќе ви годат, особено кога е свежа од фрижидер. Пресекот на оваа торта е ефектен, па можете слободно да ја послужите на гости. Веројатно ќе биде тешко да поверувате колку малку време ви треба да ја направите оваа фина крем-торта.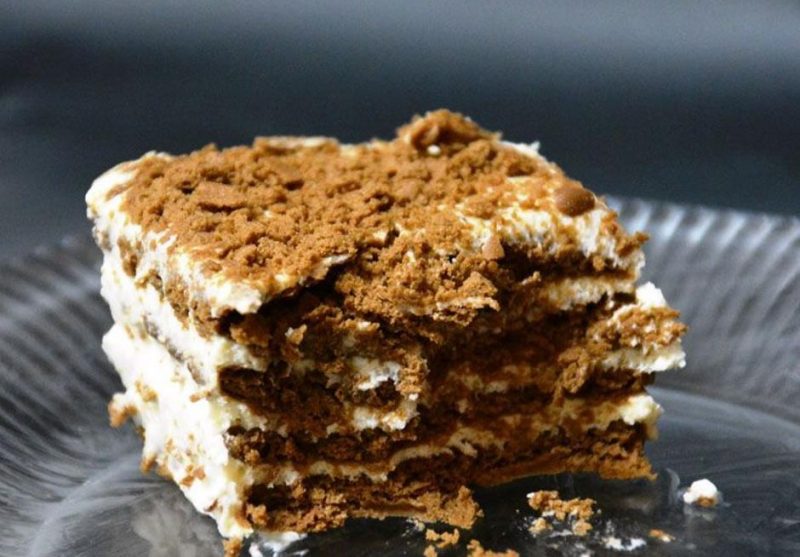 Состојки – 300 гр бисквити (Petit beurre), 200 гр чоколадо, 6 лажици масло, 8 лажици млеко, 2 вреќички инстант пудинг од ванила, 500 мл млеко, 200 гр павлака, 200 мл слатка павлака, декорација по избор (шлаг).
Начин н априготвување – исечкајте го чоколадото на коцки и потоа додадете масло и млеко. Се топи комбинацијата на состојки во микробранова печка или на пареа. Растворената смеса оставете ја настрана да се излади. Изматете го пудингот со млекото, додадете ја павлаката, па убаво измешајте ја во смесата и на крај додадете ја слатката павлака. Ставете слој бисквити во плех за торти 30х20. Нанесете четвртина од кремот за пудинг на бисквитот, а потоа половина од смесата со чоколадо. Ставете го калапот во фрижидер за да гсе стегне чоколадниот слој. Повторно ставете четвртина од кремот за пудинг врз чоколадото и продолжете со бисквитот, повторно со кремот за пудинг, па со чоколадото, а потоа повторно со чоколадото, кремот за пудинг и бисквитот.