(Видео) Тамара се пласираше во финалето на Евровизија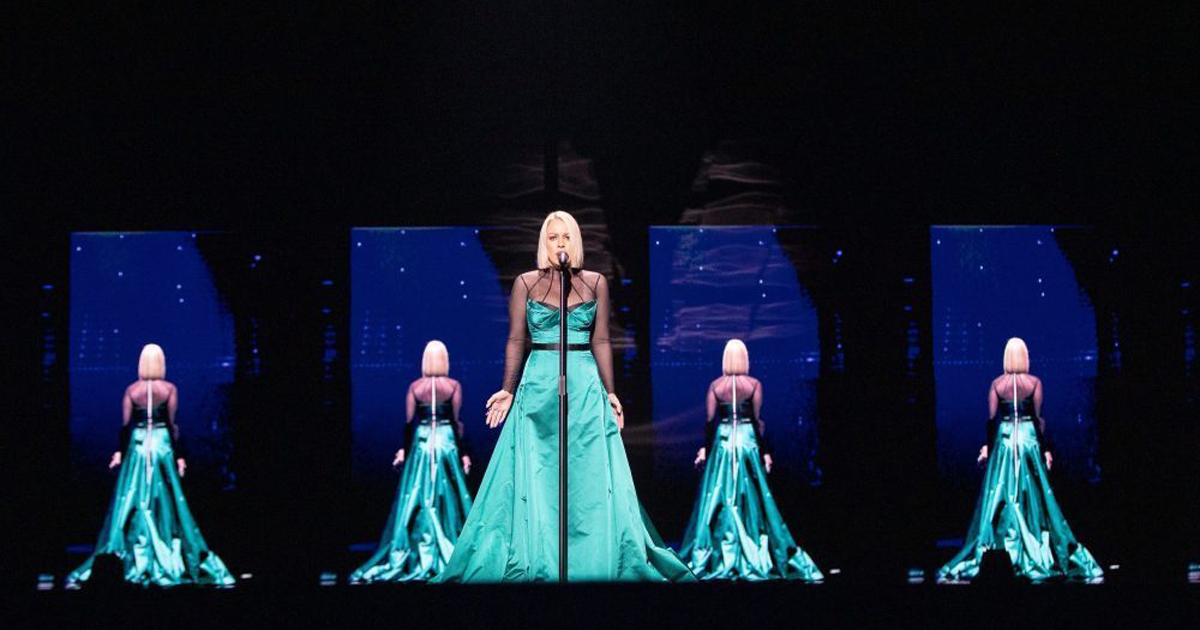 Македонската претставничка Тамара Тодевска се пласираше во финалето на годинешниот Евросонг којшто ќе се одржи во сабота. Таа вечерва на втората полуфинална вечер на 64-от Избор на песна на Евровизија го имаше својот настап со песната "Proud" во Тел Авив, Израел.
Aвтори на песната "Proud" на англиски јазик се Роберт Билбилов, Дарко Димитров и Лазар Цветкоски, а стиховите се дело на Коста Петров, коj е дел од евровизискиот тим во Израел.
Мотото на годинашниот евровизиски избор е "Осмели се да сонуваш". Во финалето се пласираа 10 од 17-те учесници во втората полуфинална вечер. Од втората вечер во финалето се пласираа и Холандија, Албанија, Шведска, Русија, Азербејџан, Данска, Норвешка…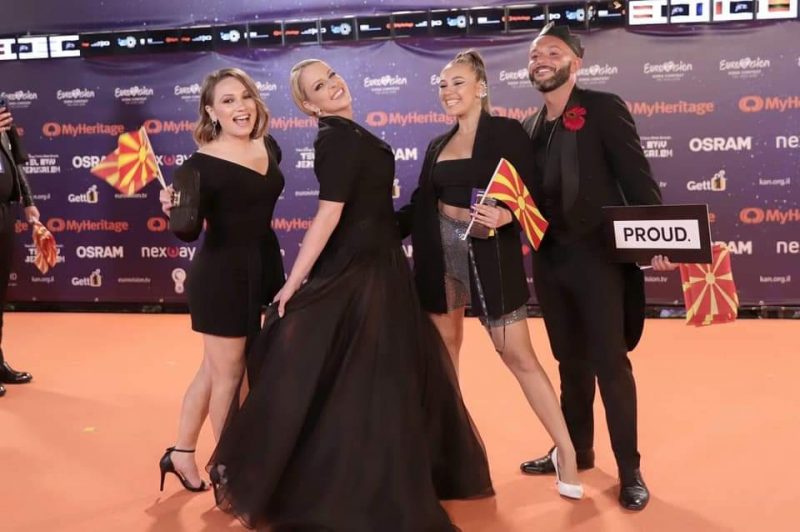 Во финалето на Евровизија в сабота ќе пеат 26 земји, по десет од двете полуфиналиња, претставникот на земјата домаќин Израел, и претставниците на големата петорка: Шпанија, Германија, Италија, Франција и Велика Британија.
Во ревијалниот дел на финалето ќе настапи Мадона, која ќе испее две песни.
Последен македонски претставник што пеел во финалето на Евросонг е Калиопи. Таа во 2012 година пееше во Баку, Азербејџан, со песната "Црно и бело".
©Makfax.com.mk Доколку преземете содржина од оваа страница, во целост сте се согласиле со нејзините Услови за користење.

Ким Кардашјан сака да ѝ го плати лекувањето на девојката што беше повредена за време на протестите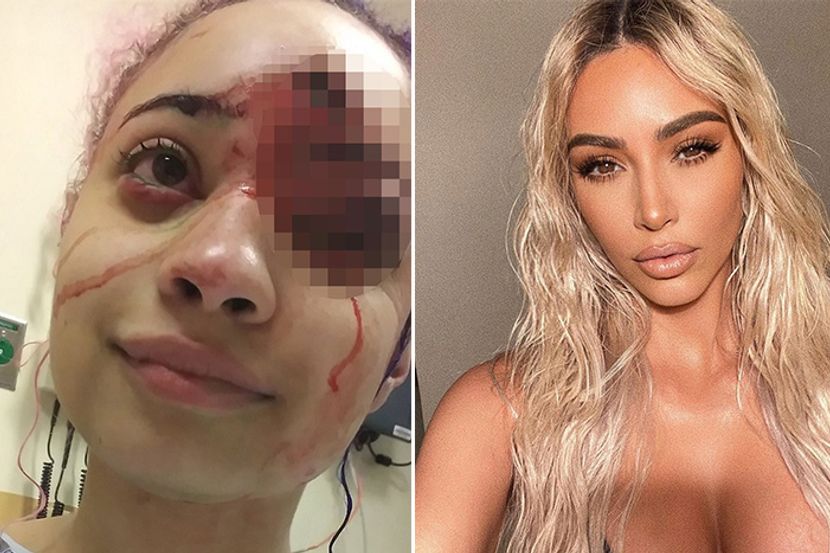 Американската реална sвезда Ким Кардашјан (39) понуди да ѝ помогне на жената што полицијата сериозно ја повреди на протестите овој викенд.
39-годишната реална sвезда се шокирала кога видела фотографија на девојка што била застрелана во главата со гумен куршум додека стоела на улицата и снимала протест во Луизијана по повод смртта на Џорџ Флојд.
На сликата е прикажана една млада жена на која ѝ недостига дел од челото и чие лево око е повредено и толку отечено што е целосно затворено.
Старлетата беше многу шокирана од тоа што го виде, па се понуди да ѝ помогне.
"Ова е многу вознемирувачки. Дали некој знае како можам да стапам во контакт со неа? Би сакала да ѝ помогнам во лекувањето ако ѝ биде потребно", напиша Ким на "Твитер".
This is heartbreaking and so disturbing. Does anyone know how I can get in contact with her? I would love to help her with her medical care if she needs it. pic.twitter.com/37zA65QXau

— Kim Kardashian West (@KimKardashian) June 1, 2020
Десетици луѓе веднаш "тагираа" жена по име Шанин Шарајз за ​​Ким да може да стапи во контакт со неа и да ѝ помогне.
Шанин објави видео на својот инстаграм-профил затоа што беше обвинета дека се преправала оти е повредена на протестите и дека тоа е шминка на нејзиното лице, а не повреда.
"Протестирав вечерва. Снимав сè со камера кога ме погоди гумен куршум. Ова е резултатот", напиша Шанин на својот профил на "Твитер".
Ким Кардашјан тогаш напиша како се чувствува во врска со убиството на Џорџ Флојд.
"Исцрпена сум поради скршеното срце што го имам кога гледам мајки, татковци, сестри и браќа, кои страдаат затоа што нивните најблиски се убиени или неправедно затворени само затоа што се Афроамериканци. Јас сум лута, многу сум лута. Јас сум лута и ужасена", напиша Ким.