Пожар во стан во Тетово – еден тешко повреден, десетина затруени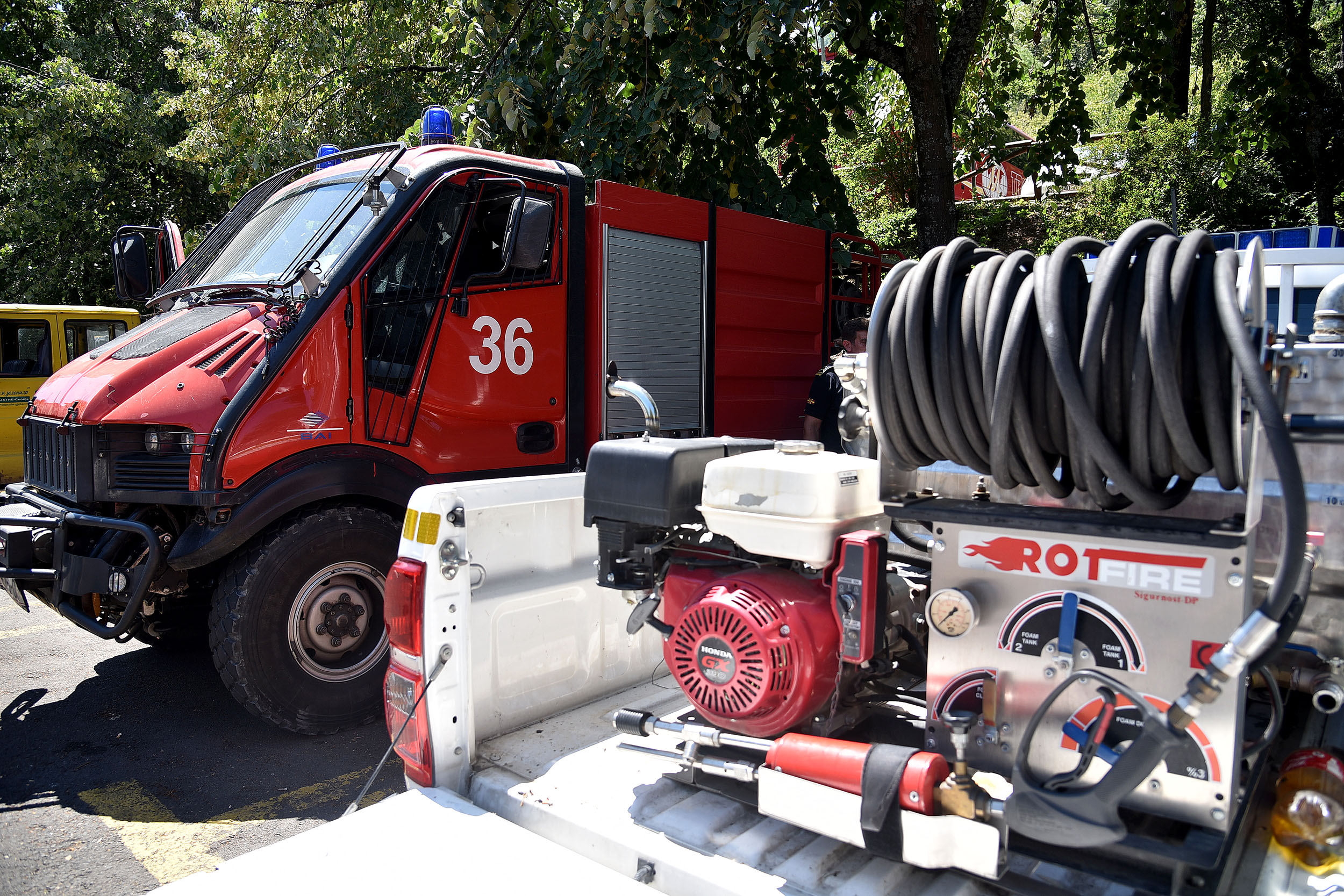 Еден маж е потешко повреден со изгореници, а 10 лица се затруени од чад, во пожарот што се случи денеска во стан во зграда на улицата "Димо Гавровски Кара" во Тетово.
Тешко повредениот е пренесен во Клиничкиот центар Мајка Тереза во Скопје.
Од Клиничката болница Тетово информираа дека кај повредениот маж имало изгореници од 4 степен, додека заструените од чадот се во лесна состојба. Тие биле примени во интерно одделение, а потоа пуштени на домашно лекување.
Експлозијата најверојатно ја предизвикала плинска боца. На терен интервенирале 10 пожарникари и три возила.
©Makfax.com.mk Доколку преземете содржина од оваа страница, во целост сте се согласиле со нејзините Услови за користење.

(Видео) Индија и Пакистан ги претвораат возовите во мобилни болници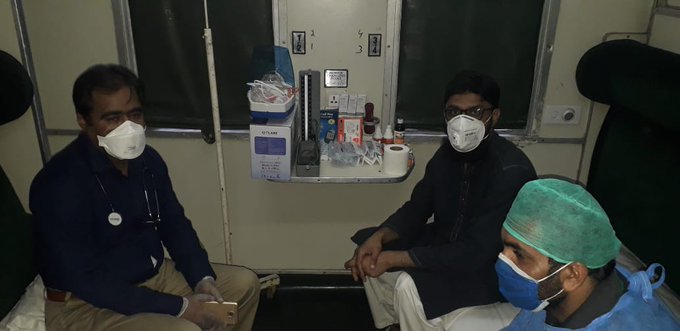 Националната железница во Пакистан ги претвори сите вагони од бизнис-класата во подвижни одделенија за пациенти со Ковид-19, додавајќи илјадници болнички кревети во борбата против вирусот, потег сличен со проектот во Индија, пренесува РТ.
Мобилните единици за изолација се подготвени да заминат во кој било дел од земјата поврзан со железнички линии, нудејќи им помош на локалните власти во најтешко погодените региони на Пакистан, објави министерот за железници, Шаик Рашид Ахмад на железничката станица Равалпинди во Пенџаб.
Pakistan Railways #Rawalpindi Division has dedicated 6 coaches as a special quarantine ward. 40 beds with complete medical facilities and attended by doctors are made available for the isolation of suspected COVID19 cases #Pakistan #Railways #Coronavirus #COVID19 @DevelopmentPk pic.twitter.com/UstDZr6gt7

— Ik Information (@IkInformation) March 31, 2020
Околу 220 вагони се специјално опремени за сместување и лекување на пациенти, во секој од нив има девет кревети, пишува весникот "Дон". Железничките станици во сите седум региони под Железницата на Пакистан – во Лахоре, Карачи, Кува, Сукур, Равалпинди и Мултан – исто така се опремени со 100 кревети и вентилатор, дополнително намалувајќи го притисокот врз локалните здравствени системи.
Пакистан ги суспендираше сите патнички услуги со железницата поради пандемијата на Ковид-19, дозволувајќи им само на товарните возови да испорачуваат храна и пратки со залихи низ целата земја.
Ахмад рече дека се надева оти патничките линии можат да бидат отворени некаде во април, но истакна дека тие ќе останат затворени додека властите не ја стават под контрола епидемијата на Ковид-19 со кој се заразени околу 1.700 Пакистанци, а починале 21.
#Pakistan #Railways Introduces 300-Bed Quarantine Trains In Seven Cities

The Pakistan Railways Inaugurated On Monday Quarantine Trains, Comprising 300 Beds, In Seven Cities Across Pakistan Including #Karachi, #Rawalpindi #Sukkur And #Multan. pic.twitter.com/AIFcs41LwO

— Developing Pakistan (@DevelopmentPk) March 30, 2020
Индија, исто така, најави планови да ги претвори железничките вагони во подвижни оддели за изолациија при што Државните индиски железници викендот претставија прототип за проектот. Откако ќе добие одобрение од властите, железничкиот  оператор се надева дека ќе претвора 10 вагони во карантински единици секоја недела за да ги опслужи своите 16 зони, кои ја сочинуваат четвртата најголема железничка мрежа во светот.
Индија досега потврди околу 1.250 случаи на зараза со Ковид-19 со 32 смртни случаи.