(Видео) Концерт на пијанистот Николај Лугански на "Охридско лето"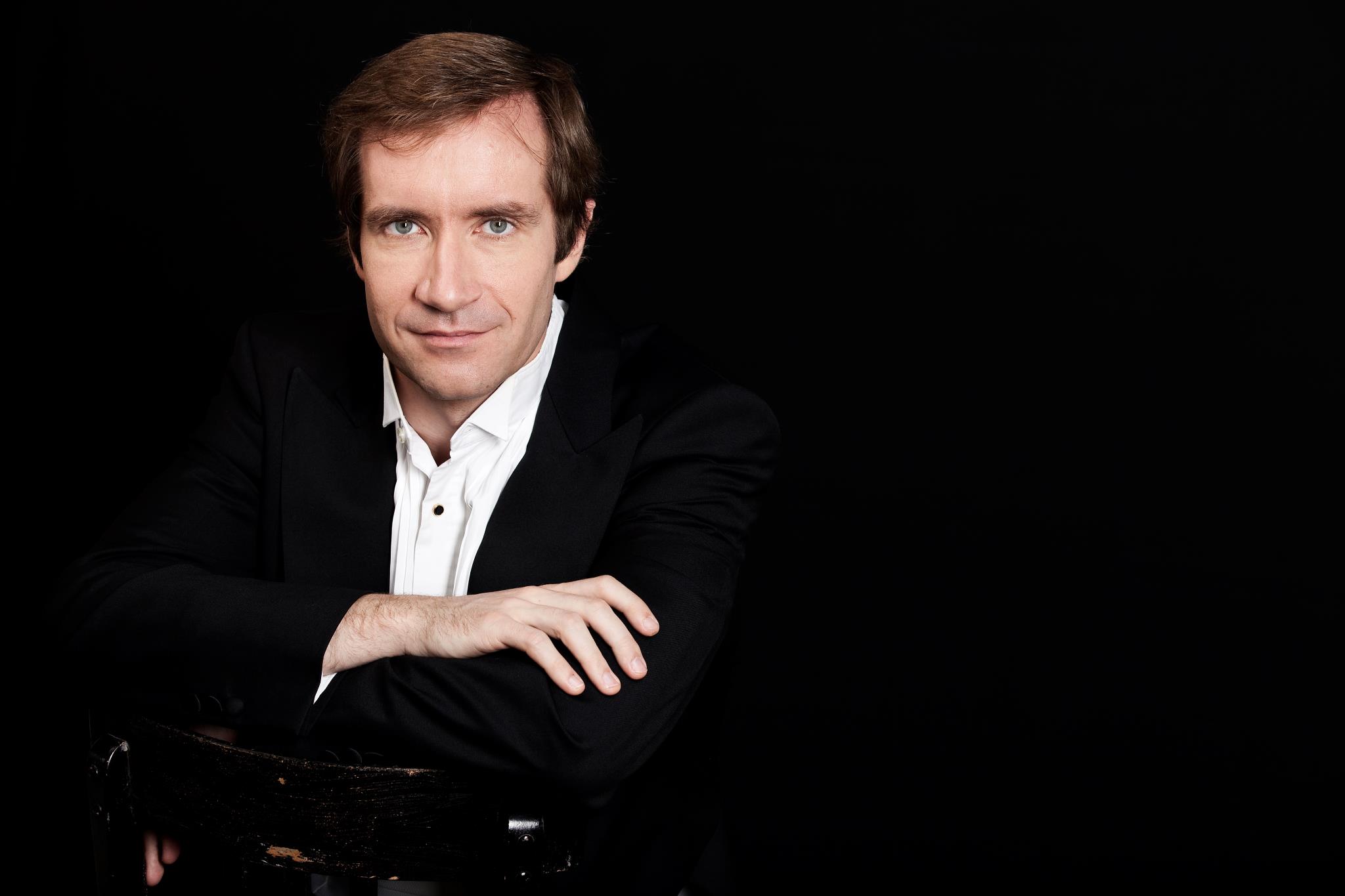 Во рамките на музичката програма на фестивалот "Охридско лето" вечерва на подиумот во црквата "Света Софија" со почеток во 21 часот ќе настапи рускиот виртуоз на пијано Николај Лугански. На програмата се дела од Клод Дебиси, Александар Скрјабин и Сергеј Рахмањинов.
Николај Лугански критичарите го опишуваат како пијанист со исклучителна префинетост и чувствителност, со "кристална убавина" во свирењето слична на онаа што ја имале големите Моцарт и Шопен, како и виртуозност која потсетува на Рахмањинов и на Прокофјев.
Студирал на Московскиот конзерваториум во класата на видни професори – Татјана Кестнер, Татјана Николаева и Сергеј Доренски. Во текот на својата кариера настапувал во некои од најпрестижните сали во светот Wigmore Hall во Лондон,"Konzerthaus во Берлин, Théâtre des Champs-Elysées во Париз, Големата сала на Московскиот конзерваториум, Големата сала на Филхармонијата на Санкт Петерсбург и други, а соработувал и со некои од најзначајните оркестри: Лондонскиот филхармониски оркестар, Чешката филхармонија, Рускиот национален оркестар, Фестивалскиот оркестар на Будимпешта, Симфонискиот оркестар на Сан Франциско, Филхармонијата на Санкт Петерсбург и др.
Освен како солист, Лугански настапува и како камерен музичар со изведувачи како: Миша Мајски, Вадим Репин, Александар Књазев. Чест гостин е и на некои од најпознатите фестивали во светот, меѓу кои со циклусот концерти The Proms одржани во Лондон, Интернационалниот пијано фестивал во Ла Рок Дантерон, Франција, Музичкиот фестивал во Раингау, Германија, Интернационалниот фестивал во Единбург, Шкотска и многу други, а се јавува и како уметнички директор на фестивалот "Рахмањинов" во Тамбов. Добитник е на многубројни награди и признанија, меѓу кои и "Уметник на народот на Русија" во 2013 година.
©Makfax.com.mk Доколку преземете содржина од оваа страница, во целост сте се согласиле со нејзините Услови за користење.

Басистката Андреа Мирческа е првата жена добитник на наградата за најдобар млад џез-музичар "Златен орикс"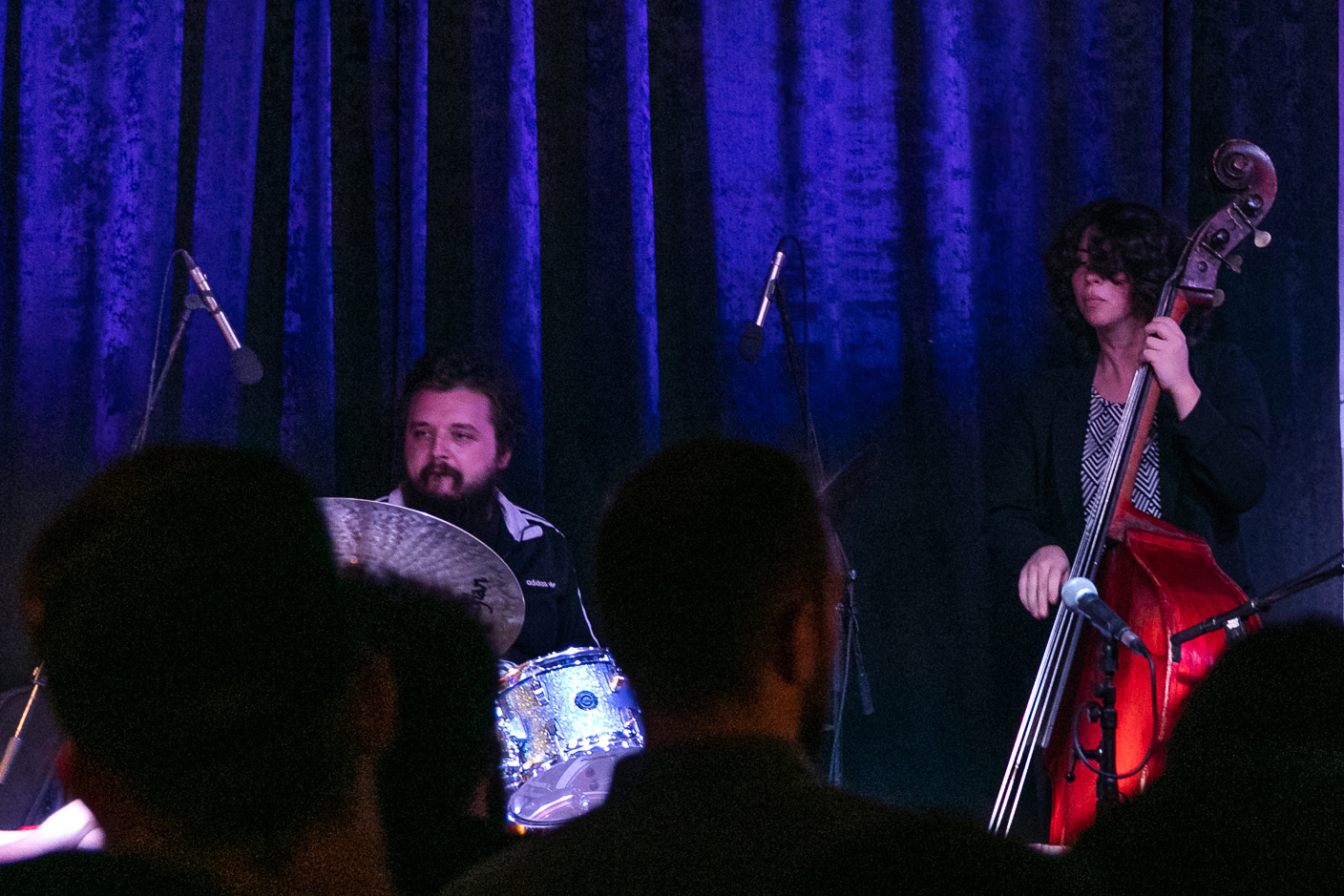 Басистката Андреа Мирческа е добитник на годинешната награда за најдобар млад џез-музичар "Златен орикс", доделена од "Катар ервејс" како дел од Скопскиот џез-фестивал. Авиокомпанијата, која е традиционален поддржувач на фестивалот, ја доделува наградата за најдобар млад џез-музичар веќе трета година по ред за поддршка на младите музичари во нивните достигнувања од областа на културата.
Годинешната добитничка Мирчевска е прва жена што ја добива оваа награда откако претходните две години признанието заврши во рацете на пијанистот/клавијатурист Филип Димишковски и тапанарот Виктор Филиповски. Наградата ѝ беше врачена во вторникот на церемонијата во МКЦ клуб-ресторанот во Скопје.
Мирчевска студира џез-контрабас на Факултетот за музичка уметност во Скопје, во класата на професорот Кирил Туфекчиевски, каде што во моментот е дипломец. Иако е млада музичарка, таа веќе стекна значително искуство во џезот преку повремени настапи со групата "Летечки пекинезери", а воедно беше дел од музичкиот фестивал во Сараево, учествуваше и во голем број концерти на "Јордан Костов трио". Покрај редовните настапи на клупските џез-свирки во Скопје и другите градови во земјата, таа моментно е вклучена во најновиот авторски проект "Шамба" на гитаристот Бојан Петков. Таа е исто така вклучена во многу уметнички проекти, како што се ГОДО, "Танго ритмо", "ЗиБомб лабаво" и "Фанки" и други.
"Среќна сум што годинава сум добитник на оваа награда. Особено што мислам дека признанието доаѓа во време кога сè уште сум на почетокот на мојата музичка кариера, што е индикација дека го направив вистинскиот избор кога станува збор за музиката. Оваа награда ќе биде поттик да продолжам да работам на мојот сопствен развој и да понудам нови и квалитетни проекти", изјави победникот Андреа Мирческа.
Годинешниот Скопски џез-фестивал се одржува од 17 до 20 октомври во Македонската опера и балет, МКЦ и клубот "Епицентар". Во фокусот на годинешното издание на фестивалот ќе биде одбележувањето на 50-годишнината од германската издавачка куќа ECM Records, на која ќе настапат светски познати звучни музичари, како што се американските гитаристи Дејвид Торн и Фред Фриц со своето трио, квартетот на Анару Брам, грчкиот лирски мајстор Сократ Синопулос, бендот "Арт ансамбл на Чикаго", триото на норвешката џез-сензација Торд Густавсен, францускиот басист Joоел Леандер и многу други истакнати музичари. На Скопскиот џез-фестивал ќе бидат претставени и еклектичниот "Оркестар на магијата" на Џијан Емин и групата Next To Silence.
"Катар ервејс" е национален превозник на државата Катар, на патниците им обезбедува глобална мрежа од повеќе од 160 деловни и туристички дестинации, кои се достапни преку неговиот центар во Доха. Со отворањето на својата трговска канцеларија во Скопје пред две години овие дестинации нудат патувања како никогаш порано за патници од Северна Македонија.