Девет странски филмови во трка за Оскар
Девет филмови, меѓу кои и оние од Бугарија и Казахстан, влегоа во изборот за Оскар за најдобар странски филм, соопшти американската Академија за филм
Од понудените 65 филмови, избрани се девет филмови, а тој број ќе биде намален на пет, кога на 2 февруари ќе бидат соопштени номинациите за Оскар во сите категории. Во конкуренција за Оскар за најдобар филм снимен надвор од англиското говорно подрачје се остварувањата: "El Secreto de Sus Ojos" од Аргентина, "Samson & Delilah" од Австралија, бугарскиот филм "The World Is Big and Salvation Lurks Around the Corner", како и "Un Prophete" од Франција.Номинација за Оскар би можеле да добијат и филмовите "The White Ribbon" (Германија), "Ajami" (Израел),  "Kelin" (Казахстан), "Winter in Wartime" (Холандија) и "The Milk of Sorrow" (Перу).Свеченото доделување на Оскарите е закажано за 7 март.
©Makfax.com.mk Доколку преземете содржина од оваа страница, во целост сте се согласиле со нејзините Услови за користење.

Промоција на "101 сонет од една чудна пролет" од Владимир Мартиновски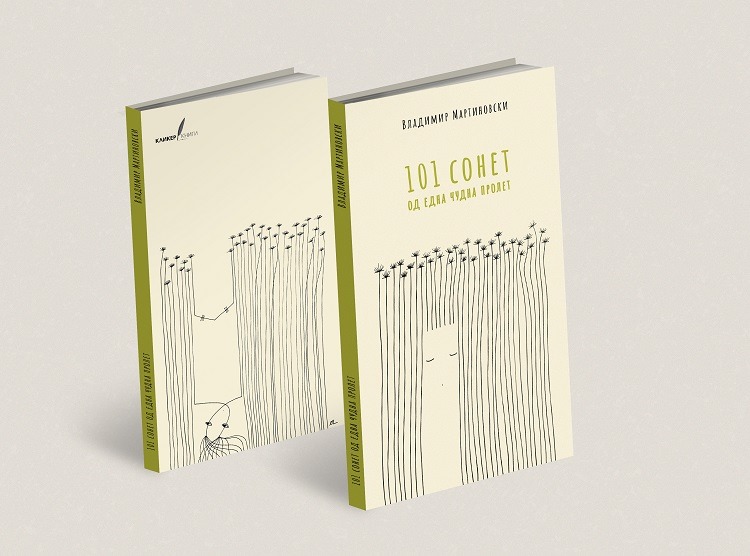 Владимир Мартиновски (1974) пишува поезија, проза, есеи и книжевна критика. Автор е на десетина книги поезија, исто толку книжевно-есеистички книги, четири книги куси прози и раскази, како и на две книги за деца. Неговата поезија е преведена на дваесетина јазици. Добитник е на неколку книжевни награди. Се занимава и со музика. Разговорот со авторот ќе го води Николина Андова-Шопова.
Во поговорот на најновата поетска книга на В. Мартиновски, Оливера Ќорвезироска, меѓу другото, истакува: "'101 сонет од една чудна пролет' е несекојдневна збирка песни за песните, поезија заседната дома, во поетскиот занает. Преклопувањето на карантинот на луѓето (поетот) со карантинот на поезијата (автореференцијалната песна) се творечкото кредо на оваа збирка. Таа е претворање на врвното непоетско околу нас во врвно поетско за нас и во нас; вистински дар, најубавото лице на долгото седење дома во пролетта 2020 година. Сонетите не се непознати за поетското творештво на Мартиновски, но сепак цела збирка исклучиво со толкав голем и провокативен број сонети е вистински подвиг. Најзабележлива карактеристика на збирката е удвоеноста на песните, спарувањето, дихотомноста. Речиси сите песни имаат свој парник, најчесто контрастен или само огледално обратен, утешителен или ризичен. Независно каков е односот на сонетите во диптисите, сметам дека најважното е тоа што секој сонет сам по себе функционира како грамофонска сингл-плоча со А и Б-страна. Тоа е многу повеќе од поетски (и музички) шарм, тоа е апотеоза на дуалноста, на двете лица на секое нешто, на денот и ноќта, на лошото и доброто…"
Книгата е во издание на "Кликер". Настанот ќе биде реализиран во согласност со протоколите за организирање настани во затворен простор. Ве молиме да се придржувате кон нив. Бројот на посетители е намален, носењето маски е задолжително за време на целиот настан.