Колумна на Живко Груевски: Наместо вистински "патриотизам", дежурните кочничари на развојот упорно ни нудат евтин "моронизам"!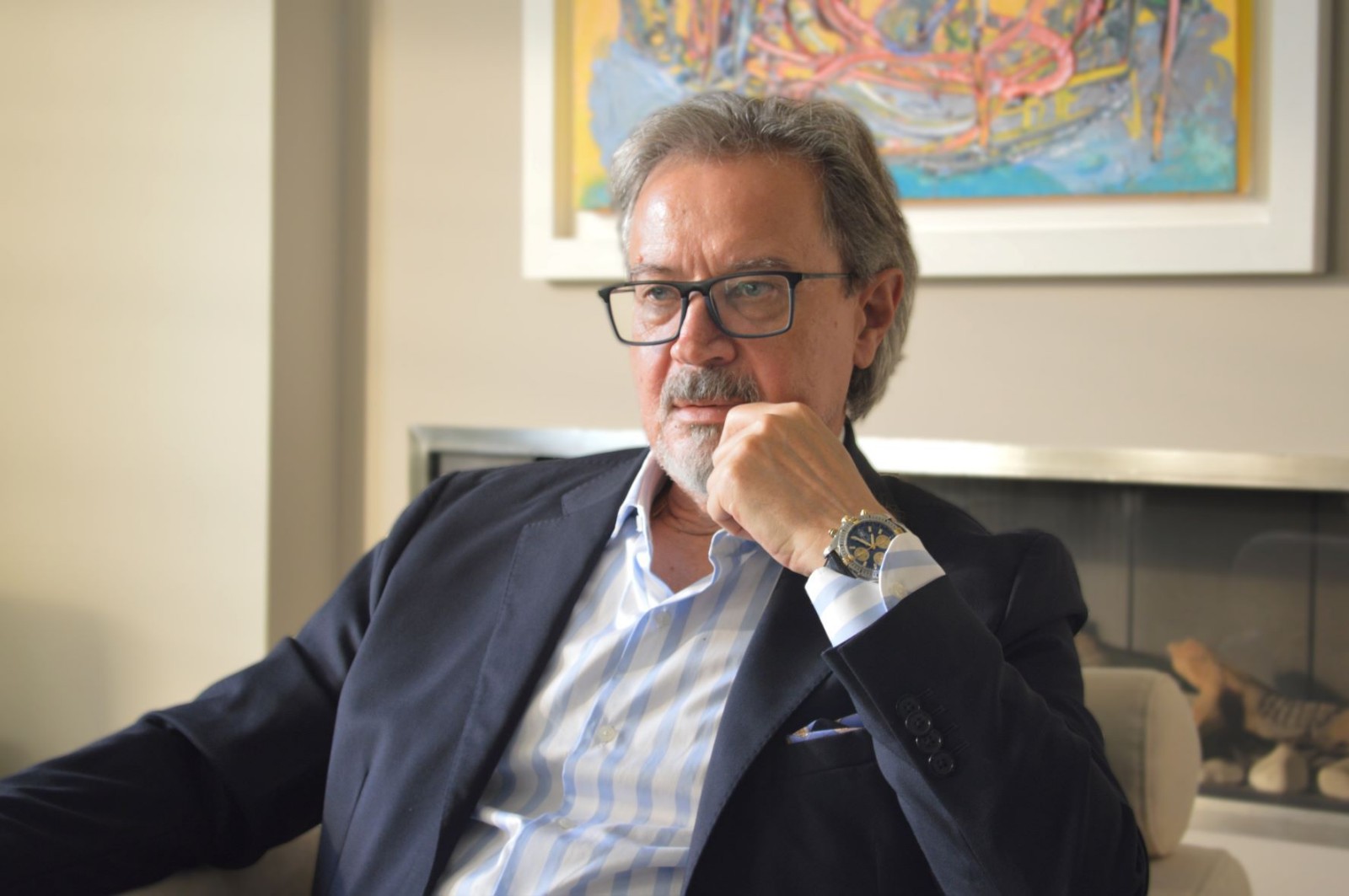 Големите луѓе зборуваат за визии, стратегии, акција и дела… просечните луѓе анализираат и коментираат актуелни настани и случувања, а малите луѓе, ееех тие "малите" се занимаваат, оговараат и расправаат само за делата на другите луѓе!
Патриотизам сигурно не е кога и во 21 век, неколку фрустрирани и лажно загрижени ликови запенавено врескаат  дека се спремни дури и да "умрат" за своите сожители и за својата земја… Вистински искрен патриотизам чувствуваат и манифестираат само оние кои се спремни да "ЖИВЕАТ" за доброто на своите сограѓани и за државата, но и да ЖИВЕАТ во својата држава!!!
Оние првите квазипатриоти, некако перверзно уживаат само да констатираат негативности, целосно да ја елиминираат другата страна на вистината и да бидат радикално "анти-против" критикувајќи буквално с  и сешто. За нив сите политичари (од власта и од опозицијата) и судиите од релевантните судови, се превртливи и корумпирани играјќи ,,пинг-понг"(?) под притисок на клетите странски и домашни инвеститори (???) Единствена цел на нивната пропаганда со популистичка реторика е да оцрнуваат, да плукаат, да стигматизираат и да создаваат апокалиптична психоза на страв од општа катастрофа. Тука посебно се гласни оние неколкумина добро платени "политичари-активисти" од профитната дружина која се нарекува "Здрава котлина". Тие како во транс ги повторуваат небулозите од типот на "рудник на злото и смртта, труење со цијанид и токсични хемикалии, екогеноцид…" Странскиот инвеститор со неподнослива леснотија и дилетантизам го прикажуваат како некаква сатанистичка или терористичка организација. Со безочни манипулации и непримерен говор на омраза им се закануваат и јавно со најпогрдни зборови ги жигосуваат мноштвото нивни сограѓани, невладини и граѓански здруженија, културно-уметнички и спортски друштва, кои размислуваат слободно за својата иднина и делуваат различно од нив. Зборувам за стотици добри и вредни семејства и локални организации од Струмичкиот и под Огражденскиот Регион, кои во изминативе месеци се директни корисници на грантови, донации и спонзорства кои Еуромакс и Групацијата "Трафигура" благородно ги овозможија како дел од кампањата за општествена одговорност со рамковен буџет до 1 милион евра – "Со акција и дела за подобар живот сега и веднаш!"
Драги пријатели, искрените патриоти се исполнети со позитивна енергија и со лична акција и дела даваат максимум од своите интелектуални и професионални капацитети. Вистинските патриоти не дозволуваат во нивните срца и мисли да се вгнезди и да надвладее негативизмот и песимизмот. Тие не прифаќаат "живот во темнина" и секогаш се подготвени активно да се соочат и да се справат со сите предизвици, внесувајќи ентузијазам и посветеност за да ги трансформираат проблемите во решенија и можности.
Големите луѓе зборуваат за визии, стратегии, акција и дела… просечните луѓе анализираат и коментираат актуелни настани и случувања, а малите луѓе, ееех тие "малите" се занимаваат, оговараат и расправаат само за делата на другите луѓе!
Ми требаше време за да разберам дека една ваква група "мали" луѓе , всушност ништо не знаат суштински за нашиот Проект "Иловица-Штука" и не се ниту свесни колку тоа не знаат, а што е уште пострашно очигледно не ни сакаат да дознаат… но, и покрај сè тимот на Еуромакс и понатаму безрезервно и транспарентно ќе ја споделува со сите нив нашата позитивна енергија, секогаш со подадена рака подготвени за конструктивна комуникација и соработка. Говорот полн со омраза, лаги и манипулации води само кон пролонгирани страдања и колективно назадување, а говорот со толеранција, безусловна љубов и разбирање – води кон прогрес и општо добро. Ние одамна сфативме дека една омраза не може да се неутрализира со друга омраза туку само со позитивност, затоа што комбинираната омраза има застрашувачки капацитет да уништи сè околу себе.
Актуелнава глобална пандемија со разорни здравствени, економски, енергетски и инфлаторни последици, на сите ни удри "шлаканица" за освестување покажувајќи ни дека не смееме да си дозволиме таков "луксуз" и пасивно да чекаме бурното невреме да помине, туку активно да се потрудиме и научиме да "играме" и на поројниот дожд и силниот ветер. Реалноста на животот повремено наликува на машина за перење облека која те превртува, полива со вода, те гмечи и удира – но на крај од "програмата" излегуваш почист, поцврст и поискусен за да можеш успешно да се справуваш со старите и нови предизвици. Во ваквите кризни времиња пасивноста, игнорантноста и деструктивноста со својата "мртва тежина" нè притискаат и се всушност најголема неправда кон сите нас. Додека ние и понатаму упорно пимпламе со односот кон нашата колективна иднина, развиениот свет незапирливо оди напред и постојано се менува. Тоа наметнува неопходност од развиени способности на адаптабилност за да ги препознаеме и прифатиме "промените" како МОЖНОСТИ… да успееме да управуваме со промените и преку нив да реализираме прогрес и поквалитетни услови за достоинствено живеење.
… И додека ги пишувам овие редови, на радио оди "It's the most wonderful time of the year" (Andy Williams) или, пак, на нашиот македонски јазик "Ова е најубавиот период од годината", познат наслов на една од најпопуларните наменски евергрин песни за божиќните и новогодишните празници. И да, во голем дел од светот ова е навистина најпразничниот, највеселиот и најблескавиот период од календарската година. Преовладува позитивна енергија, благородна мисла и пријатни моменти на искрена и среќна дружба со фамилијата, со пријателите, со колегите… време за широки насмевки, прегратки и споделување безусловна љубов со сите добри луѓе околу нас. Сите со возбуда гледаме во иднината која е прострена пред нас како бескрајно долг пат вечно прекриен со свежо паднат чист бел снег. Драги мои, да продолжиме понатаму по патот на иднината, внимателно, мудро, но храбро и одважно знаејќи дека секој наш чекор ќе остави видливи траги во снегот…
Автор на колумната е д-р Живко Груевски од "Еуромакс ресоурцес"
(ПР-текст)
©Makfax.com.mk Доколку преземете содржина од оваа страница, во целост сте се согласиле со нејзините Услови за користење.

Тренчевска – Шаља Плавјанска: Продолжуваме со сузбивање на насилството врз жените и унапредување на човековите права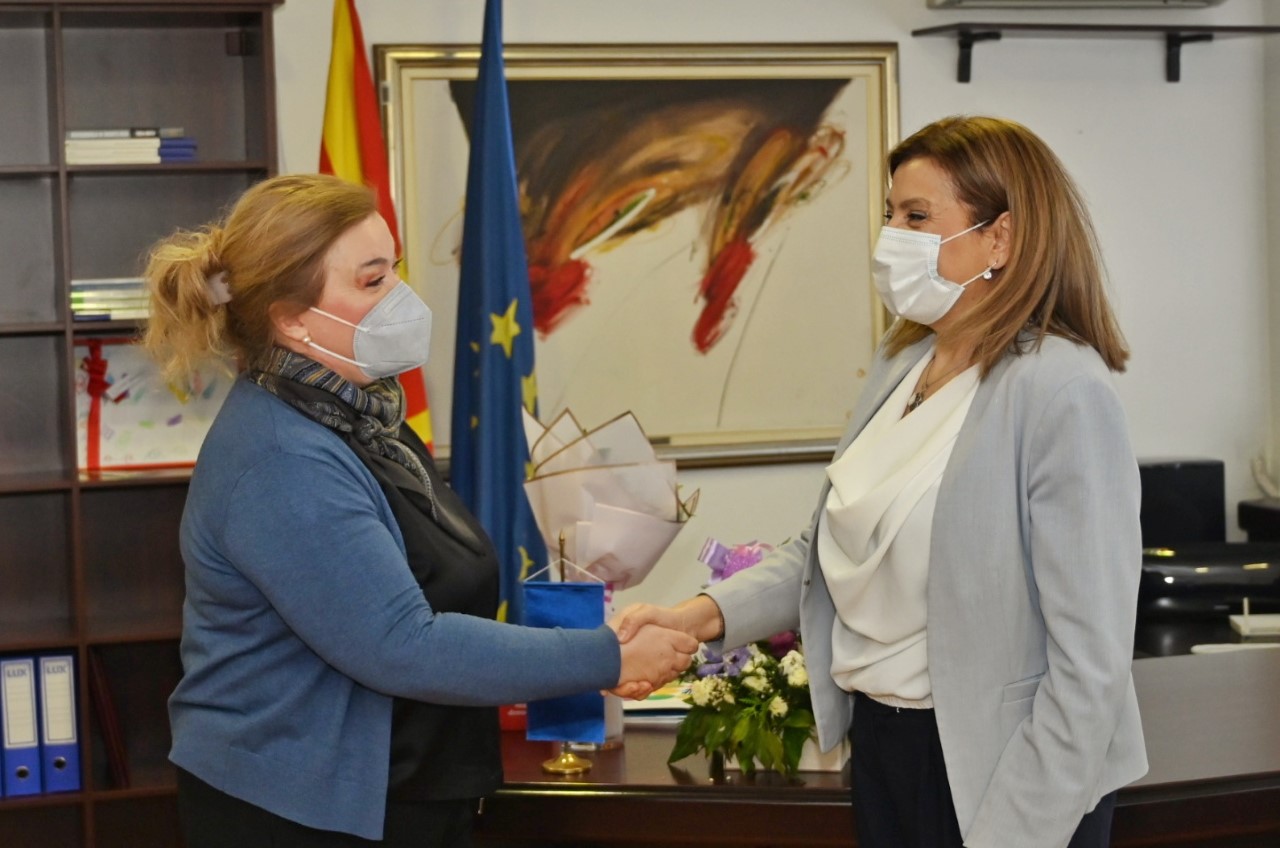 Министерката за труд и социјална политика Јованка Тренчевска денеска се сретна со шефицата на канцеларијата на УНФПА во Северна Македонија, Афродита Шаља – Плавјанска и нејзиниот тим.
На работниот состанок се разговараше за досегашната соработка на УНФПА и Министерството за труд и социјална политика, идните планови и активности, како на централно ниво, така и на ниво на работни групи.
"Владата продолжува посветено да работи на исполнување на човековите права особено на ранливите категории, на зголемување на пристапот до квалитетни услуги, политики кои значат поголема грижа и можности за младите во нашата земја. Градиме силно и обединето, кохезивно општество кое ги почитува достоинството и човековите права и овозможува еднакви можности и на мажите и на жените во сите сфери на животот, како услов за целокупен и одржлив политички, економски, демографски, социјален развој и напредок на земјата," рече Тренчевска.
На средбата акцентот беше ставен на новиот Закон за спречување и заштита од насилство врз жената и семејното насилство, меѓуинституционалната соработка, соработката со граѓанскиот сектор, како и поддршката од агенциите на Обединетите нации во земјава.
Шефицата на УНФПА Шаља-Плавјанска потенцираше дека реализацијата на проектите од петгодишната програма за Северна Македонија ќе продолжи, бидејќи тие се во интерес на сите граѓани, а особено ранливите категории.
Двете соговорнички изразија подготвеност за продолжување на досегашната соработка помеѓу Министерството за труд и социјална политика и УНФПА, во областа на родово базираното насилство и генерално заштита и унапредување на човековите права.
Согласно Законот за спречување и заштита од насилство врз жените и семејно насилство Владата формираше Националното координативно тело за имплементација на Конвенцијата на Советот на Европа за спречување и борба против насилство врз жените и семејното насилство, кое е надлежно и за политиките од областа на родово-базирано насилството врз жените и семејното насилство.