ЕПП: Треба да се преземат клучни одлуки во ПЈРМ, опозицијата има голема одговорност на патот кон ЕУ и НАТО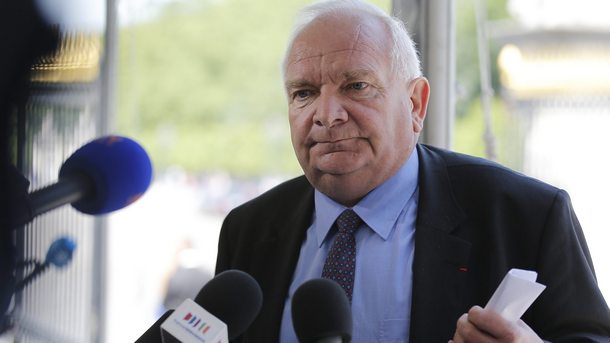 Опозицијата во Македонија има голема одговорност на патот на земјата кн ЕУ и НАТО, напиша доцна вечерва претседателот на Европската народна партија, Жозеф Дол, на својот твитер-профил, во пресрет на утрешното гласање во Собранието.
Crucial decisions need to be taken in the former Yugoslav Republic of #Macedonia🇲🇰 that will be defining for future generations. The opposition has a big responsibility for the country's EU-NATO path and need to be constructive in the democratic process.

— Joseph Daul (@JosephDaul) October 18, 2018
"Треба да се преземат клучни одлуки во ПЈРМ, кои ќе бидат дефинирани за идните генерации. Опозицијата има голема одговорност за патот на земјата кон ЕУ и НАТО и треба да биде конструктивна во демократскиот процес", напиша лидерот на ЕПП на својот твитер-профил.
©Makfax.com.mk Доколку преземете содржина од оваа страница, во целост сте се согласиле со нејзините Услови за користење.

Мрежата за заштита од дискриминација бара транспарентен избор на членови на КСЗД

Мрежата за заштита од дискриминација остро ја осудува одлуката на Владата со која се одбива предлогот на граѓанските организации за транспарентна и инклузивна постапка за избор на членовите на Комисијата за спречување и заштита од дискриминација (КСЗД).
Со оваа одлука, велат Мрежата, од една страна, Владата покажува дека има намера да назначува партиски кандидати во тело кое според закон мора да биде независно, со што повторно ќе ги лиши граѓаните од ефикасна и ефективна заштита на нивните права.
"Од друга страна, нетранспарентното и паушално отстранување на членови од закон, предложени од здруженија на граѓани и екперти од областа, без никаква дебата и образложение, само за да се задоволат нелегитимните партиски интереси, зборува за недемократски и понижувачки однос кон здруженијата на граѓани, а фрла сенка и врз ветувањата за владеење на правото и унапредување на еднаквоста. Ваквиот начин на делување и донесување одлуки, беше својствен за претходната власт, а од сегашната беше опишуван како режимски и недемократски. Но, очигледно е дека, клучниот проблем во нашето општество, партиските влијанија во секоја пора кои генерираат нееднаквост и сиромаштија за едни, а незаконски привилегии и коруптивно однесување за други, сѐ уште нема волја да се разрешат", се наведува во соопштението.
Мрежата за заштита од дискриминација бара од сите пратеници на Собранието да предложат амандман со измени на член 18, во врска со постапката за избор на членови на Комсијата за спречување и заштитата од дискриминација. Исто така, бара Собранието да го денесе овој Закон во најбрз можен рок, без дополнителни одлагања и да спроведе транспарентен и инклузивен процес за избор на членови на КСЗД.