Склучен договорот за новогодишно украсување од 260.000 евра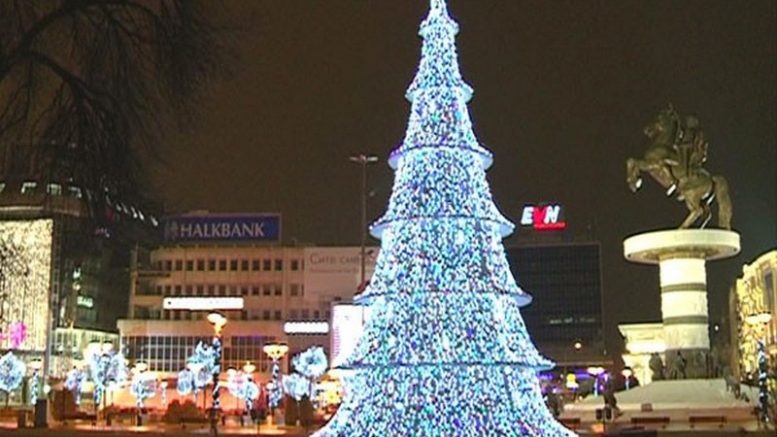 Бирото за јавни набавки го објави договорот меѓу Град Скопје и фирмата "Линк медиа плус" за досега најскапото новогодишно украсување на градот, кое ќе чини околу 260 илјади евра со ДДВ.
Оваа фирма редовно го добива тендерот за украсување на главниот град, но во претходните години украсувањето беше видно поевтино.
Според договорите за јавни набавки, минатата година за оваа намена биле платени 195 илјади евра, исто колку и во 2016 година додека градоначалник беше Коце Трајановски. Во 2015 година украсувањето чинело најмалку, околу 170 илјади евра.
Според договорот, за овие 260.000 евра што ќе се одвојат од буџетот, Скопје ќе добие новогодишна елка што ќе биде поставена на плоштадот Македонија и на неколку други локации, а предвиден е и огномет за новогодишната ноќ. Во договорот од минатата година склучен со фирмата "Линк медиа плус", пак, не бил предвиден огномет.
Минатата недела градоначалникот на Скопје, Петре Шилегов, изјави дека "граѓаните мора да добијат нешто што не го добивале досега".
"Во текот на декември на плоштадот Македонија првпат ќе осамне новогодишна населба, нешто што во Скопје досега го немало. Нашиот план е населбата со име Винтерленд (Зимска земја) за граѓаните да се отвори на 7 декември. Во неа ќе има куќички украсени во новогодишен амбиент и мала сцена на која секојдневно ќе се организираат настани кои ќе го привлечат интересот на сите граѓани, без разлика на возраста. Ќе има и топ за создавање вештачки снег, со што ќе се дополни зимската слика. Во селото ќе има и катчиња за детски игри, како и разновидни содржини од новогодишен карактер", рече тој.
©Makfax.com.mk Доколку преземете содржина од оваа страница, во целост сте се согласиле со нејзините Услови за користење.

Софија останува на ставот, реагираат дел од европските политичари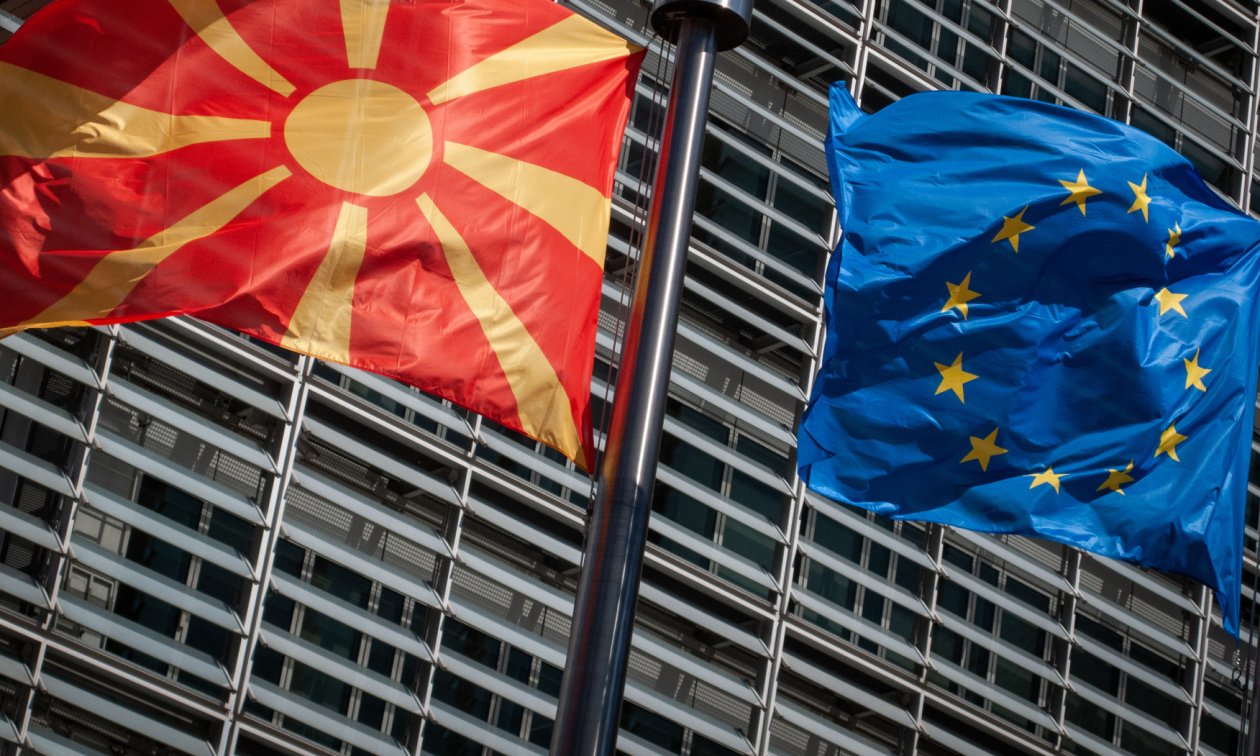 Бугарија засега останува на позицијата за блокирање на македонските интеграции.
Според дипломатски извори од ЕУ, Бугарија одбила да попушти, и покрај предупредувањата на земјите членки на ЕУ дека со оваа блокада "ЕУ самата си пука во нога", јави државната новинска агенција МИА. Бугарскиот претставник порачал дека спорот е европско прашање, а Бугарија е во специфична позиција поради претстојните избори во јули.
Шефот на германската дипломатија Микаел Рот пред почетокот на расправата за Македонија и за Албанија во ЕУ повика билатералните прашања да не ја блокираат Унијата.
"Оставете билатералните прашања да се третираат билатерално, без да се блокира целата Европската унија да се движи напред. Да размислуваме стратешки и да сфатиме дека треба да ги исполниме нашите обврски кон Албанија и кон Северна Македонија СЕГА. Немаме интерес да оставиме стратешки вакуум во овој регион", напиша Рот на Твитер.
Please. Let bilateral issues be handled bilaterally, without blocking the entire 🇪🇺 moving forward. Let's think strategically and realise: need to fulfill our obligations towards #Albania🇦🇱& #NorthMacedonia 🇲🇰 NOW + have no interest in leaving strategic vacuum there. Thank you.

— Michael Roth MdB 🇪🇺 (@MiRo_SPD) June 22, 2021
Поддршка стигна и од амбасадорите од земјите од Вишеградската Група кои за време на работната средба со премиерот Зоран Заев изразија надеж дека ќе биде постигнато прифатливо решение за деблокирање на евроинтеграцискиот процес за Северна Македонија засновано на предлогот на португалското претседателство со ЕУ.
Шведската министерка за надворешни работи Ан Линде денеска во Скопје изјави дека Шведска е разочарана што Македонија сè уште не ги почнала преговорите со Европската Унија (ЕУ), зашто земјата ги исполни предусловите за почеток на преговорите уште лани во март, така што ЕУ има свои обврски кон неа и треба да ги заврши Таа на прес-конференцијата со министерот Бујар Осман потенцира дека Бугарија не треба да го блокира влезот на Макеоднија во ЕУ со билатерални прашања.
На бугарската блокада денеска се осврна и министерот за надворешни работи, Бујар Османи кој истакна дека можноста да се добие почеток на преговори за членство на 24 и 25 јуни на Самитот на лидери на ЕУ е теоретска, имајќи предвид дека во моментот во Бугарија има комплексни политички услови и контекст, и единствено претседателот на државата има целосен политички мандат и можност да се повлече ветото, односно да се донесе одлука на самиот Самит на лидери.
Османи рече дека ставовите на останатите 26 членки се оти е неоправдано тоа што Бугарија не е подготвена да даде зелено светло за преговарачката рамка и за одржување на меѓувладина конференција во јуни. Овие земји, како што истакна Османи, сметаат дека Северна Македонија одамна ги има исполнето условите и дека навистина е крајно време да ЕУ ја даде пораката кон регионот, но посебно кон земјава чие досие е тест за кредибилитетот на овој процес. Османи посочи и оти е важно да се донесе одлука во јуни, во спротивно, повторно ќе треба да се седне на маса и да се разменуваат предлози и идеи.