Стотина основци се натпреваруваа во интердисциплинарно изучување технологија и инженерство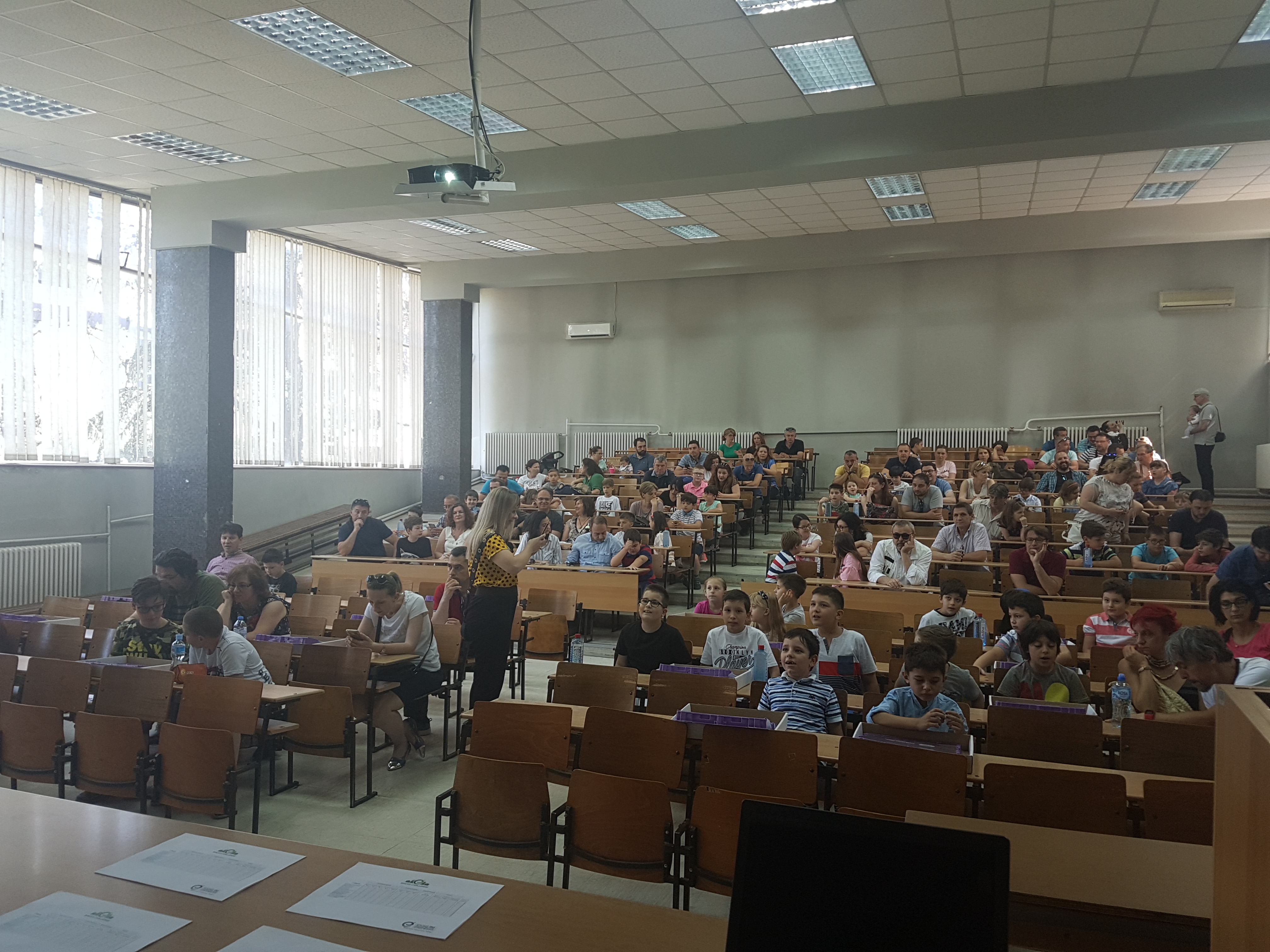 Повеќе од стотина основци учествуваа во првиот STEM-натпревар во Македонија кога успешно го поминаа првото ниво на "Основни STEM-принципи" од програмата Bricks Challenge на Young Engineers. Победник на натпреварот, кој се одржа на Факултетот за електротехника и информациски технологии, е ученикот Игнатиј Тасевски, кој заедно со уште 3 лица, ќе престојува во Леголенд, Германија, како награда за првоосвоеното место на натпреварот во организација на Young Engineers Skopje Macedonia, единствена лиценцирана програма за STEM-едукација во Македонија со LEGO® коцки.
Второто место, поради ист број поени, го поделија учениците Огнен Цацаноски и Теодор Веселинов, а треттото место го доби Теодосиј Лазаревски. Освен тоа што сите финалисти и сите учесници беа наградени, во согласност со остварените резултати низ повеќе фази, а според повеќе критериуми, како што се: теорија, време, точност и функционалност, напредна надградба на зададениот модел на изградба, важно е да се истакне дека натпреварот беше предизвик на кој децата, освен тоа што се натпреваруваа во стекнатото знаење, уште од мали се учат на одговорност кон сопствениот успех, почит кон себе и другите, одговорност и управување со времето, индивидуалниот фокус и вложениот труд да се постигне посакуваната цел.
Ваквите натпревари се голем предизвик што треба да ги мотивираат младите деца – идни инженери, кои освен да ги ставаат своите знаења во функција и да покажат колку и што научиле, треба да ги охрабри да не се откажуваат лесно од она што го сакаат, да бидат упорни, истрајни и да веруваат во себе, да ги поттикнат да размислуваат на еден поинаков логичен и неконвенционален начин, да се научат да бидат одговорни и да се борат за сопствениот живот.
Натпреварот се одржа на Факултетот за електротехника и информациски технологии. "Ваквите натпревари овозможуваат децата да слушнат или да влезат во магијата на инженерството. На ваков начин, уште од најмали нозе, им се открива сосема нов свет и преку натпревар, тие се борат да стекнат што е можно повеќе знаења. Исто така, дел од овие дечиња ќе бидат наши идни студенти. Им честитам на добитниците", вели деканот на ФЕИТ, професор Димитар Ташковски.
©Makfax.com.mk Доколку преземете содржина од оваа страница, во целост сте се согласиле со нејзините Услови за користење.

Министрите на ЕУ не донесоа одлука за почеток на преговори со Северна Македонија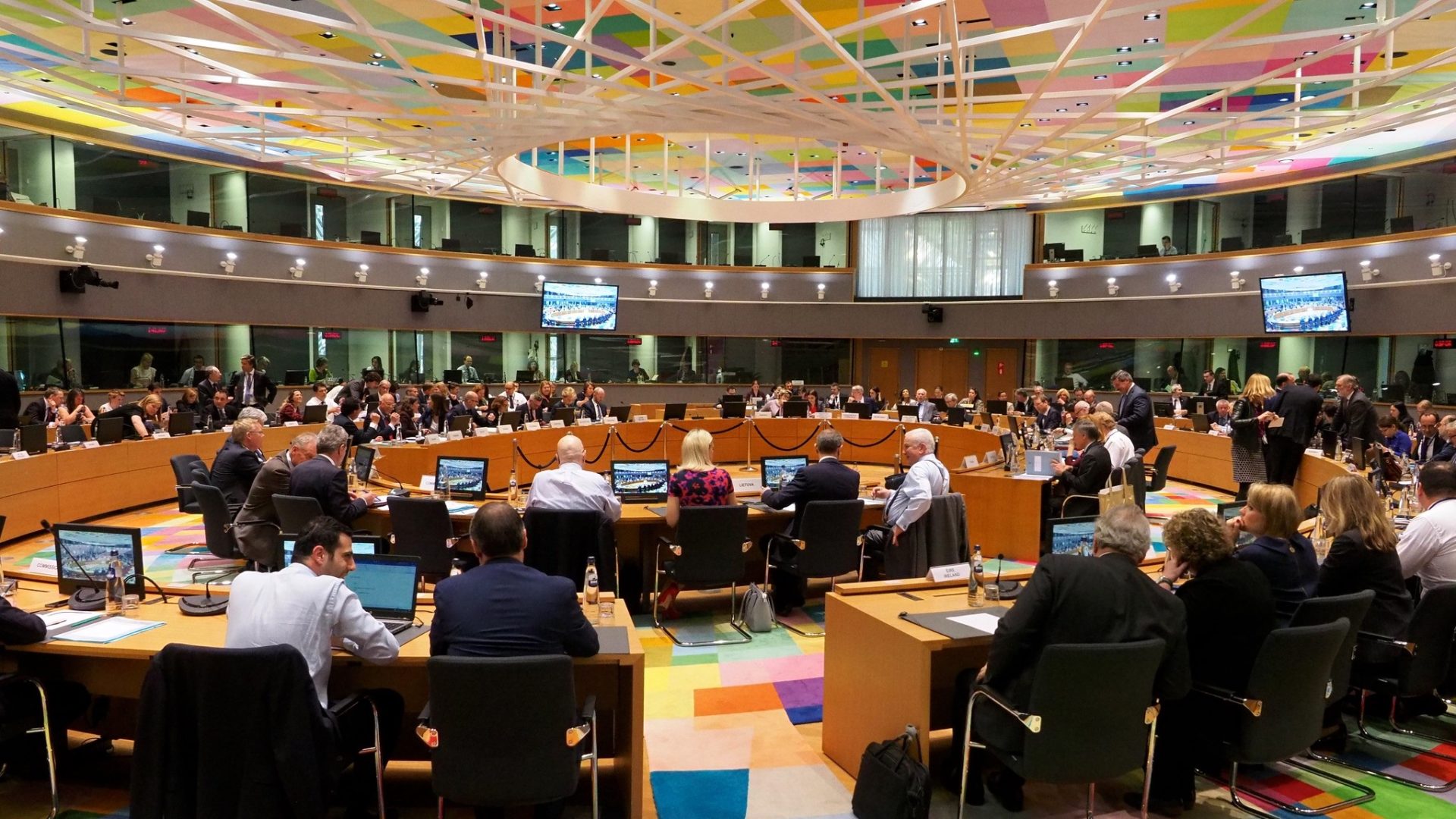 Министрите за надворешни работи на земјите членки на Европската Унија не донесоа одлука за определување датум за почеток на преговори за Северна Македонија и за Албанија, изјави попладнево во Луксембург министерката за надворешни работи на Финска, Тити Тупураинен, по состанокот на Советот на министри за надворешни работи на земјите членки на ЕУ.
Таа додаде дека прашањето ќе биде дискутирано од страна на лидерите на ЕУ на Самитот што ќе се одржи кон крајот на неделава.
Еврокомесарот за проширување, Јоханес Хан, рече дека жали што не е постигнат договор и дека ова не бил најславниот момент на Европа.
"Многу жалам што членките не донесоа одлука за отворање преговори со Северна Македонија и Албанија. Ова не е најславен момент на Европа, ова е третпат за 16 месеци да разговараме за ова важно прашање", рече Хан.
We have to restore our credibility in the #WB and live up to our commitments! #NorthMacedonia and #Albania have done their homework and implemented painful reforms. #EUaccession is a merit based process and that's why we need to acknowledge concrete progress." 3/3

— Johannes Hahn (@JHahnEU) October 15, 2019
Тој наведе дека важно е да се нагласи дека мнозинството членки ја поддржале препораката на Европската комисија за почеток на преговори за двете земји.
Хан вели дека секое понатамошно одложување ќе ѝ наштети на улогата на ЕУ во регионот на Западен Балкан и на кредибилноста на нејзините амбиции да стане посилен глобален играч.
"Ние мораме да го вратиме нашиот кредибилитет во регионот на Западен Балкан и да ги исполнуваме нашите обврски. Северна Македонија и Албанија ја завршија својата домашна задача и спроведоа болни реформи. Пристапувањето во ЕУ е процес базиран на заслуги и затоа треба да прифатиме конкретен напредок", вели Хан.
Финска претходно предложи да се раздвојат преговарачките процеси за Северна Македонија и Албанија, но ваквиот предлог не го прифатија Франција, Германија и Италија.
Франција е против ново проширување сè додека не се реформира преговарачкиот процес, а Германија и Италија стравуваат дека доколку преговорите започнат само со Северна Македонија, Албанија вечно ќе остане во чекалницата на ЕУ.
Холандија, пак, ги услови преговорите за Северна Македонија со носењето на закон за јавно обвинителство.