Иванов: Македонија загуби голем државник и визионер со европска и евроатлантска стратегија
"Тој кобен 26 февруари, сите ние загубивме дел од нас, ближните загубија сакан сопруг, татко, син, брат, роднина, пријател. Македонија загуби голем државник и визионер со европска и евроатлантска стратегија. Регионот загуби миротворец посветен на дијалогот, градењето доверба и меѓусебно разбирање и почитување", изјави претседателот Ѓорге Иванов во обраќањето на одбележувањето на 10-годишнината од смртта на поранешниот претседател Борис Трајковски во Ротимље, Босна и Херцеговина.
Според Иванов, светот загуби човек со големо срце кој, со својата добра мисла, ги поврзуваше луѓето каде и да одеше, а преку него Македонија стекна нови и цврсти пријателства насекаде во светот.
"Борис Трајковски беше светлина за Македонија, но и за регионот, тогаш кога ни беше најнеопходно.
Беше на чело на Република Македонија во време на најтешкото премрежје од независноста на државата. Во време кога минувавме низ најголемата бура, Трајковски управуваше со кормилото на нашата татковина и успешно нè извлече од немирните води.
Свесен дека мирот треба постојано да се чува, гради и унапредува, во една пригода Борис рече:"Сите сме гости на овој свет. За сè има време, но сега е време на исцелителство и мир".
Секогаш доследен на своите вредности, тој сакаше благодатта од мирот и стабилноста да ја почувствува целиот регион што сè уште закрепнуваше од траумите на поделбите, изолацијата и конфликтите", изјави Иванов.
"Потсетувајќи на големата вистина дека "луѓето и нациите се однесуваат мудро откако ќе ги искористат сите алтернативи", Борис Трајковски го вложи сиот свој авторитет на ценет државник и политичар, за да му понуди на регионот еден нов светоглед. Светоглед на дијалогот како предуслов за градење доверба и заедништво меѓу луѓето, државите и народите. Со таа увереност, тој го започна Форумот на дијалогот меѓу цивилизациите, чии плодови ги жнееме и ден-денес.
Неговата визија за Македонија, но и за регионот, ја отслика во едно од неговите последни јавни обраќања, кога рече дека не постои друг пат, освен патот на дијалогот за доаѓање до прифатливи решенија. Дека треба да се почитува меѓународното право, недоразбирањата да се решаваат по мирен пат, да се почитуваат постојните граници, да се избегнува секаква употреба на сила и мешање во внатрешните работи на другите земји. Визија што најдобро ги отслика вистинските европски и евроатлантски вредности", забележа Иванов.
"Воден од верата во Бога, тој веруваше во иднината, во разумот, во Македонија. Последниот документ врз кој Борис Трајковски го стави својот потпис беше апликацијата за членство на Република Македонија во Европската унија. Наредниот ден тој замина во вечноста.
Денес, десет години подоцна, сè уште чекаме да се исполни визијата на Борис Трајковски за европска Република Македонија. Уверен сум дека неговиот сон и сонот на секој македонски граѓанин за Македонија, како полноправна членка на Европската унија и на НАТО, ќе биде остварен", изјави македонскиот претседател./крај/мф/бс
©Makfax.com.mk Доколку преземете содржина од оваа страница, во целост сте се согласиле со нејзините Услови за користење.

Марко Бислимоски реизбран за претседател на бордот на регулатори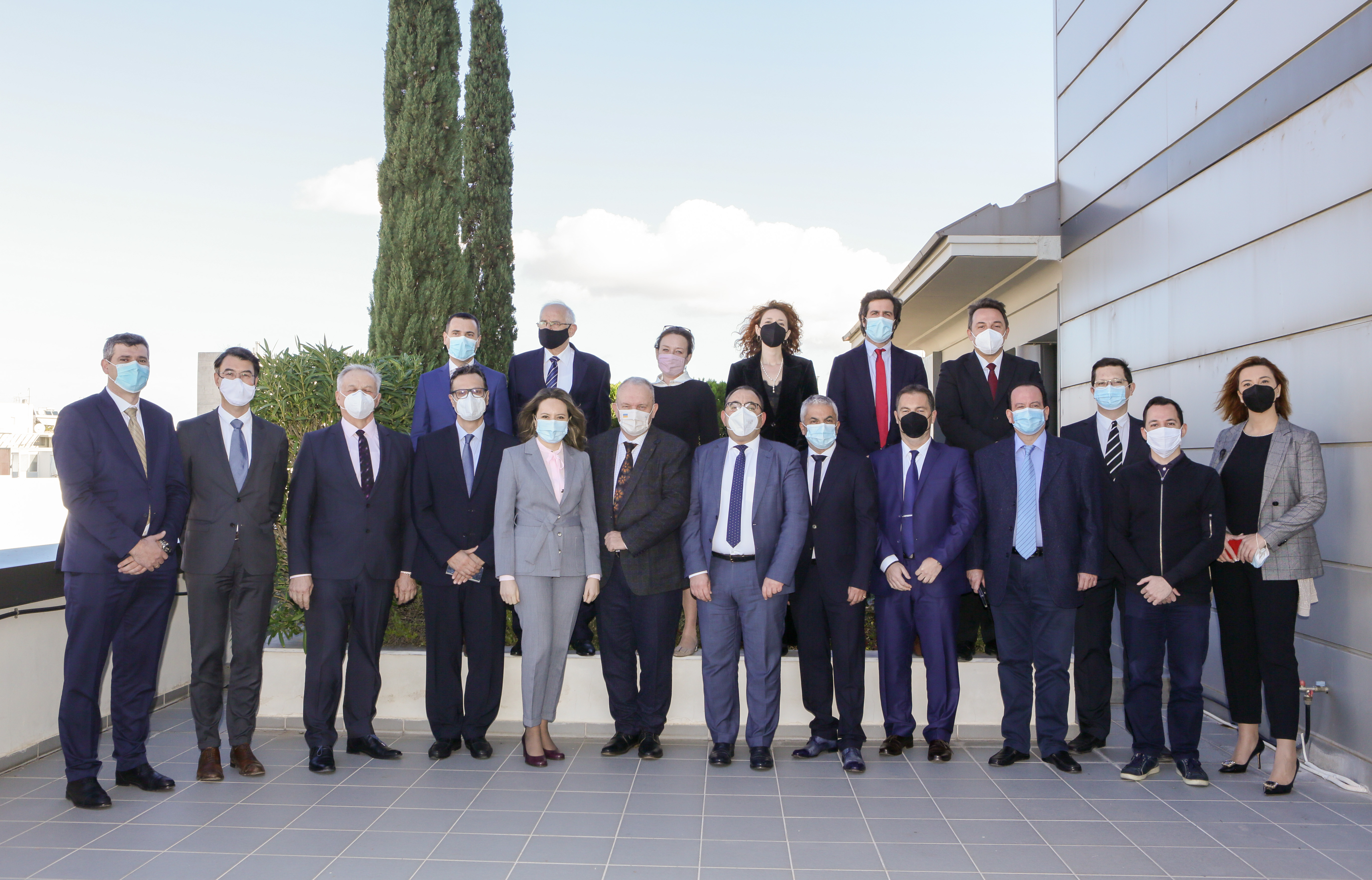 Претседателот на Регулаторната комисија за енергетика (РКЕ), Марко Бислимоски, е реизбран за претседател на Одборот на регулатори на енергетската заедница (Energy Community Regulatory Board – ECRB), со што практично доби втор мандат во извршување на оваа должност.
Гласањето се реализира на 50. јубилеен состанок, што се одржува во Атина.
"Добивањето доверба за уште еден мандат, освен што ја потврдува лидерската улога на РКЕ во спроведување на реформите во енергетскиот сектор, дополнително реизборот е и признание на активната улога на РКЕ во креирањето решенија во време на енергетска криза", посочи Бислимоски по завршување на состанокот.
"Предизвик е да се претседава со бордот на регулатори во време на енергетска криза, но лидерството се кристализира во нудење решенија во тешки моменти, а не во изговори како алиби", додаде тој.
На состанокот што се одржа учествуваа регулаторите од Албанија, Босна и Херцеговина, Грузија, Косово, Молдавија, Црна Гора, Северна Македонија, Србија и од Украина, како и претставници од Европската комисија и Агенцијата за соработка на eнергетските регулатори на Европската Унија (Agency for the Cooperation of Energy Regulators – ACER).