Англија и Унгарија во вербална "војна", ФИФА најави истрага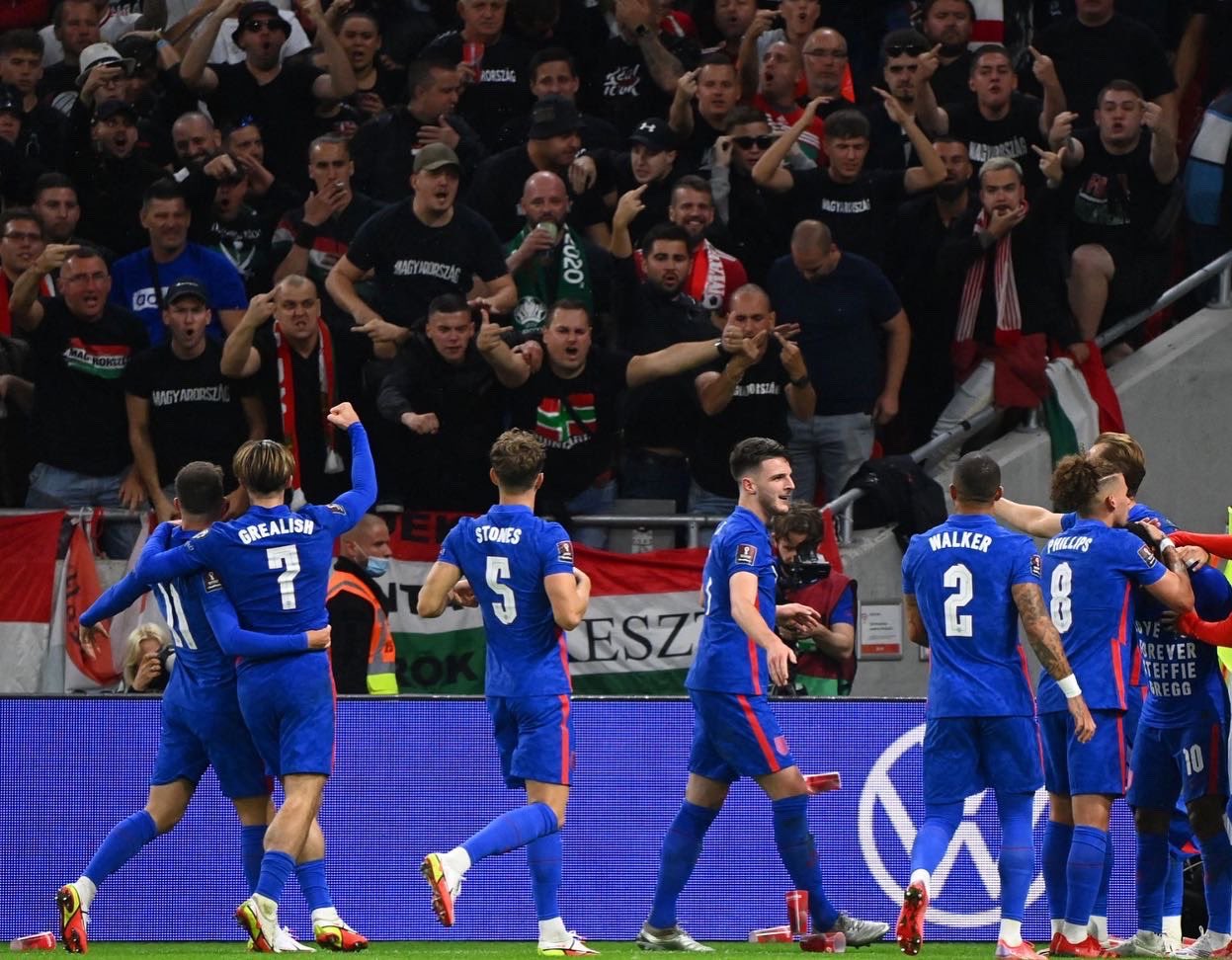 ФИФА потврди дека ќе ги истражува расистичките навреди кон англиските навивачи при 0:4 победата на гости кај Унгарија во Будимпешта, кога наводно мета на унгарските тифози беа Рахим Стерлинг и Џуд Белингам.
Ова доаѓа откако и британскиот премиер Борис Џонсон побара "строги мерки против тие кои се одговорни за да не се повтори вакво срамно однесување". ФИФА најави "адекватни мерки" кога ќе се утврди одговорноста.
УЕФА претходно ги казни Унгарците три домашни меча без публика поради навредувањето на противничките играчи за време на Европското првенство, но бидејќи квалификациите за Светското првенство се под јурисдикција на ФИФА, "Пушкаш арената" беше полна
Во второто полувреме, Стерлинг беше мета на "напад" со картонски чаши и шишиња откако го постигна првиот гол, додека кога Хери Мегваер го постигна третиот гол, на теренот беше фрлен факел.
Sterling pelted with drinks after scoring pic.twitter.com/sGujtdhIU9

— Sam Cunningham (@samcunningham) September 2, 2021
Унгарската фудбалска федерација (МЛСЗ) најави дека ќе има сериозни казни за тие кои предизвикале прекин, но не ги спомена расистичките навреди. Унгарскиот министер за надворешни работи, Петер Сијарто пак, ги обвини Англичаните за хипокризија објавувајќи видео од англиските навивачи на "Вембли" кога ја свиркаат италијанската химна пред финалето на ЕУРО 2020.
It is completely unacceptable that @England players were racially abused in Hungary last night.

I urge @FIFAcom to take strong action against those responsible to ensure that this kind of disgraceful behaviour is eradicated from the game for good.

— Boris Johnson (@BorisJohnson) September 3, 2021
©Makfax.com.mk Доколку преземете содржина од оваа страница, во целост сте се согласиле со нејзините Услови за користење.

Сити се "созедоа" против Вајкомб, рутина за Ливерпул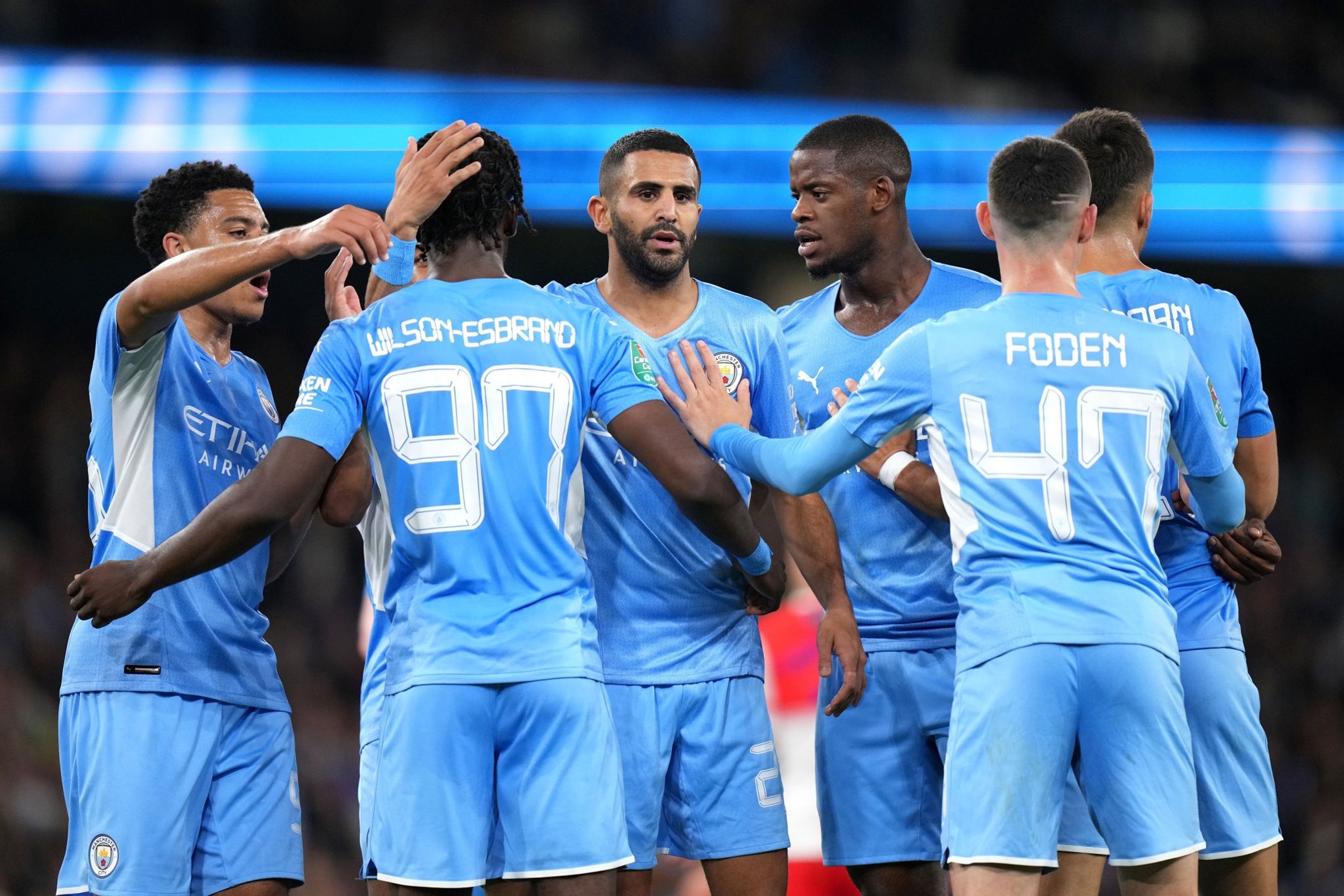 Манчестер сити, очекувано, се пласираа во осминафиналето на Англискиот Лига куп, победувајќи го третолигашот Вајкомб вондерерс со 6:1, и покрај тоа што гостите шокантно дојдоа во водство и ги намачија во првите 20-тина минути од мечот.
И Ливерпул ја оправдаа фаворитската улога со 3:0 победа кај Норич, како и Брентфорд, кои со 7:0 ги "прегазија" Олдам и Барнли, кои со 4:1 беа подобри од Рочдејл.
Но, дел од премиерлигашите не го преживаа првиот тест – Вотфорд успеа дома да загуби со 1:3 од Стоук сити, додека Евертон во пенал драма, успеа да загуби од Квинс Парк Ренџерс по 2:2 ремито по 90 минути.
ЕФЛ ЛИГА КУП, 1.КОЛО
Брентфорд – Олдам 7:0
Барнли – Рочдејл 4:1
Фулам – Лидс 0:0, 5:6 пен.
Манчестер сити – Вајкомб 6:1
Норич – Ливерпул 0:3
Престон – Челтенам 3:1
Квинс Парк Ренџерс – Евертон 2:2, 8:7 пен.
Шефилд јунајтед – Саутемптон 2:2, 2:4 пен.
Вотфорд – Стоук сити 1:3
Виган – Сандерленд 0:2