АТП во војна со Ѓоковиќ: Ќе направиме сè да ги сопреме ПТПА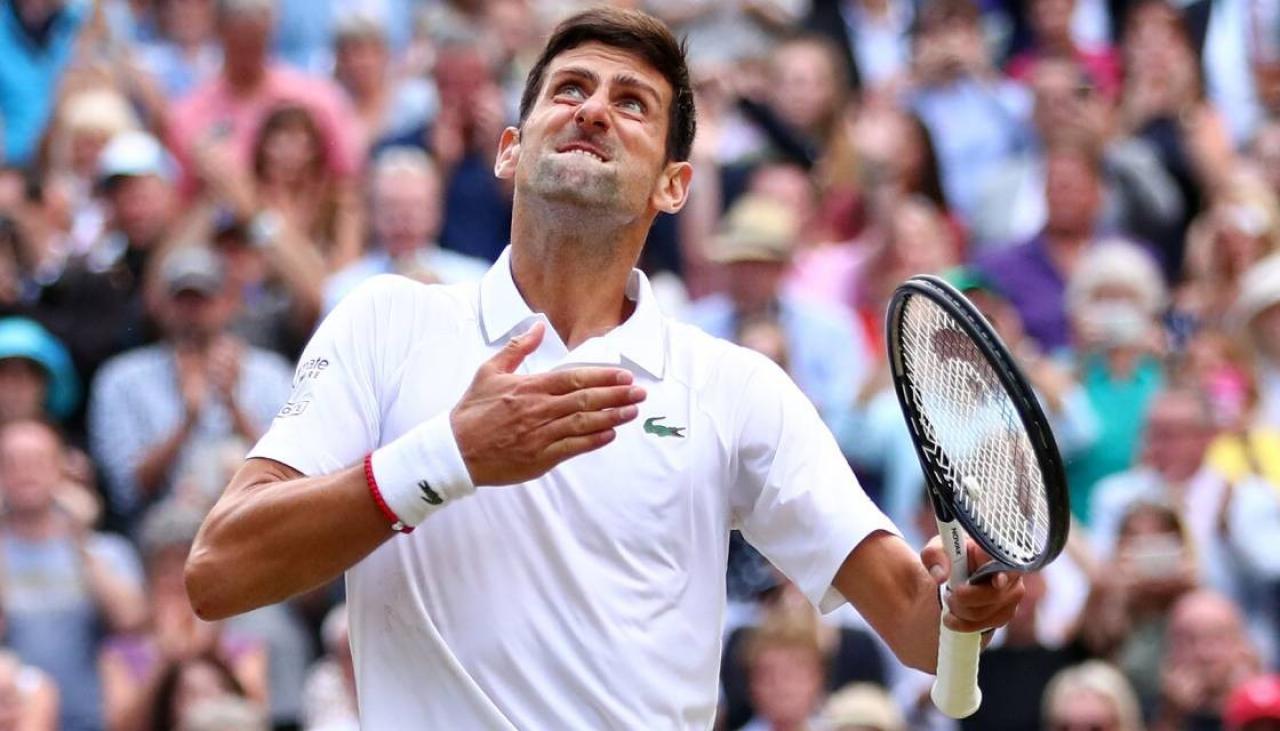 Асоцијацијата на тениски професионалци (АТП), ветуваат дека ќе направат сè што во нивна можност да ја стопираат ПТПА организацијата на Новак Ѓоковиќ во обидот да се "подели и фрагментира тенисот".
Машкиот тенис во последно време има доста политички ривалства, откако Ѓоковиќ заедно со Васек Поспишил се откажаа од учество во Советот на играчи на АТП, и формираа паралелен синдикат на тенисери, Асоцијацијата на професионални тенисери (ПТПА). Ѓоковиќ тврди дека има поддршка од 3/4 од тенисерите, но засега не успева да ги убеди АТП дека двете тела можат да коегзистираат.
По последните преговори, откако ПТПА објави соопштение во вторникот во кое најави дека бара "транспарентност и ферплеј" во тенисот, АТП се јави со свое остро соопштение
"Заштитата на интересите на тенисерите е основна цел на АТП од формирањето како асоцијација на тенисери во 1972 година. Во 1990 година ова беше проширено преку формирањето на АТП турнејата, еднакво партнерство меѓу тенисерите и турнирите, со што тенисерите добија нешто што е уникатно – еднаков глас за секоја одлука на Турнејата. Денеска, менаџментот на АТП заедно со бордот и со советот на играчи, кои демократски се бираат, работат секојдневно на подобрувањето на состојбата. Ова го вклучува стратешкиот план кој има потенцијал да донесе 50-50 поделба на профитот, зголеми наградни фондови, бонуси за сите и целосна транспарентност. Со формирање на посебна асоцијација на играчи се прави само поделба и се фрагментира спортот, што е најголемата пречка за раст. АТП ќе ги активира сите механизми за заштита на своите членови, тенисерите и турнирите", се вели во соопштението на АТП.
По формирањето на ПТПА минатата година, ривалите на Ѓоковиќ, Рафаел Надал и Роџер Федерер излегоа со поддршка на АТП турнејата, барајќи проблемите да се решаваат внатре во организацијата.
BREAKING: Read #PTPA news.📰
Created by the players for the players, the PTPA movement has united & mobilized tennis players from around the globe in order to create transparency & fairness throughout decision-making in professional tennis.
Read 👀 ⬇️ Follow us for updates✅ pic.twitter.com/mpE49A9wQv

— Professional Tennis Players Association (@ptpaplayers) June 22, 2021
ATP statement on Wednesday…none too happy with latest PTPA release that came out on Tuesday #ATP #WTA pic.twitter.com/Jx0fqjapDD

— John Horn (@SportsHorn) June 23, 2021
©Makfax.com.mk Доколку преземете содржина од оваа страница, во целост сте се согласиле со нејзините Услови за користење.

ЛШ: Звезда го "пукна" Каират, Селтик испадна по драмата во Данска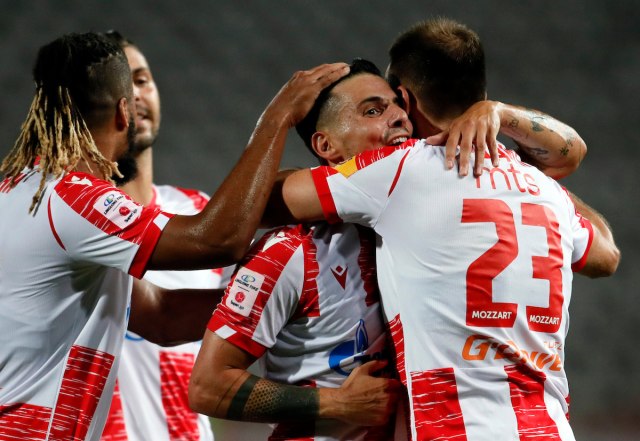 Црвена звезда ја надополни негативата од 1:2 од првиот меч, за дома со 5:0 да го "растури" казахстанскиот Каират Алмати во второто коло од квалификациите за Лигата на шампиони.
Работата беше завршена уште во првото полувреме, кога со двата гола на Александар Катаи дојдоа до 3:0 предност, пред во второто полувреме, веќе до 56. минута да биде 5:0. Следен противник за српскиот шампион е молдавскиот Шериф Тираспол, кој вторпат го победи ерменскиот Алашкерт (3:1).
Во третото коло на квалификациите нема да биде шкотскиот вицешампион, Селтик, откако на гостувањето кај Митјиланд во Данска загубија со 2:1 во продолжението, откако во Шкотска беше 1:1. Бугарскиот шампион Лудогорец ја елиминираше словенечка Мура со 3:1 победа откако во Словенија беше 0:0, а во третото коло се и фаворитите Олимпијакос, ПСВ Ајндховен и Спарта Прага.
ЛИГА НА ШАМПИОНИ, КВАЛИФИКАЦИИ
Нефчи Баку (Азе) – Олимпијакос (Грц) 0:1, прв меч 0:1, вкупно 0:2
Шериф Тираспол (Мол) – Алашкерт (Ерм) 3:1, прв меч 1:0, вкупно 4:1
ЦФР Клуж (Ром) – Линколн (Гиб) 2:0, прв меч 2:1, вкупно 4:1
Митјиланд (Дан) – Селтик (Шко) 1:1, 2:1 по продолженија, прв меч 1:1, вкупно 3:2
Галатасарај (Тур) – ПСВ Ајндховен (Хол) 1:2, прв меч 1:5, вкупно 2:7
Лудогорец (Буг) – Мура (Сло) 3:1, прв меч 0:0, вкупно 3:1
Јанг Бојс (Шва) – Слован Братислава (Свк) 3:2, прв меч 0:0, вкупно 3:2
Црвена звезда (Срб) – Каират Алмати (Каз) 5:0, прв меч 1:2, вкупно 6:2
Спарта Прага (Чеш) – Рапид Виена (Авт) 2:0, прв меч 1:2, вкупно 3:2