Дезориентиран боксер заврши во кома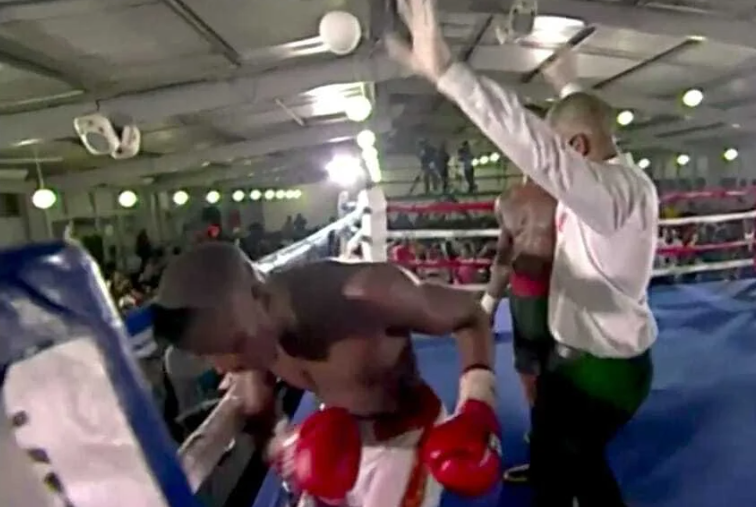 Јужноафриканскиот боксер Симишо Бутелези, по борбата со Сифесиле Мтунгва, се наоѓа во кома.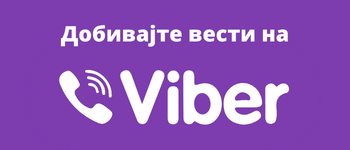 Деновиве на интернет кружи видео од борбата, за шампионскиот појас во лесна категорија во верзијата ВБФ, помеѓу Бутелези и Мтунгва.
Како што можете сами да видите, откако Мтунгва заврши во јажињата, судијата го прекина мечот, а потоа дава знак борбата да продолжи, но во тој момент забележливо е дека Бутелези не знае каде се наоѓа.
Тој се врти кон аголот каде што нема никој, мислејќи дека таму е неговиот противник и удра во празно. Дезориентираниот јужноафрикански боксер беше отстранет од рингот, а победата и беше доделена на Сифесиле Мутунгви.
Бутелези веднаш бил пренесен во болница и според медиумите се наоѓа во индуцирана кома.
"Не е добро. Не можеме да кажеме дека неговото здравје е добро, критично е, но е стабилно. Имаше крварење во мозокот, но успеавме да го спречиме и неговата состојба редовно се следи", изјави неговиот лекар Буџи Мабасо Дламини. .
Ова е многу бизарна ситуација, бидејќи според официјалниот извештај Бутелези не добил посериозни удари во текот на мечот, дури двајца од тројцата судии нему му доделиле повеќе поени, додека третиот борбата ја бодувал со нерешен резултат.
Very scary in South Africa please ?? for Simiso Buthelezi (4-1). At 2:43 of the 10th & final round, Siphesihle Mntungwa (7-1-2) falls through the ropes but then Buthelezi appears to lose his understanding of the present situation. Mntungwa takes the WBF African lightweight title pic.twitter.com/YhfCI623LB

— Tim Boxeo (@TimBoxeo) June 5, 2022
©Makfax.com.mk Доколку преземете содржина од оваа страница, во целост сте се согласиле со нејзините Услови за користење.

Утре почнува тенискиот турнир во Вимблдон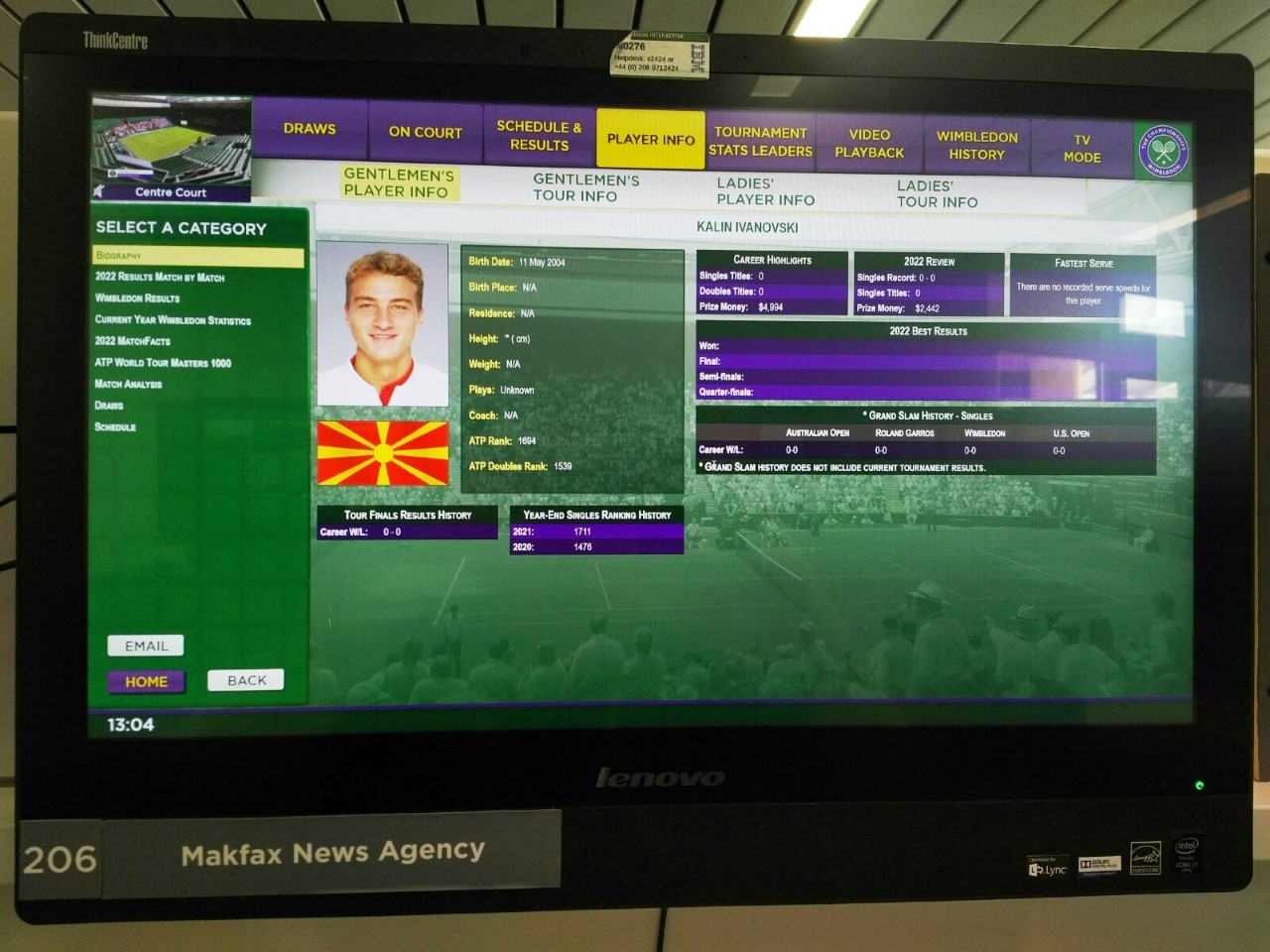 Од специјалниот известувач од Вимблдон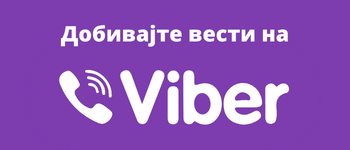 Во понеделник во Лондон започнува 135-то издание на најстариот тениски турнир Вимблдон, кој, многумина тенисери, го сметаат и за неофицијално светско првенство. Во наредните две седмици, најдобрите светски тенисери и тенисерки ќе се обидат да триумфираат во некоја од петте категории: машка, женска, игра во двојки и микс двојки.
За главен фаворит за освојување на третиот овогодишен гренд-слем турнир се смета минатогодишниот победник, Србинот Новак Ѓоковиќ, а, после него, ланскиот финалист, Италијанецот Матео Беретини. Вториот носител на турнирот, и освојувачот на двата овогодишни гренд-слемови, Рафаел Надал, доста е потценет од букмејкерите и се смета за трет кандидидат за победник на турнирот. Својот напад на седмата вимблдонска титула и 21-от гренд-слем, индиректно го најави и Новак Ѓоковиќ во изјавата за Макфакс и Топспорт дека е задоволен како му поминале подготовките, дека тие биле со ист квалитетни како и минатата година и дека се надева дека далеку ќе стигне на турнирот.
Наспроти очекувањата, како и секоја година, можни се изненадувања и некој од фаворитите да биде елиминиран од послабо рангираните тенисери, особено во првата седмица од мечевите. Таков неславен пример на последните два Вимблдона беше грчкиот тенисер Стефанос Циципас, кој, иако доаѓаше на турнирот рангиран меѓу првите десет тенисер, испаѓаше уште во првото коло. Шанса за успех за тенисерите од сенка да направат изненадување се гледа и во одлуката на организаторот да не им дозволи да настапуваат претставниците од Русија и Белорусија, така што првопласираниот на АТП листата, Русинот Даниел Медведев нема да биде присутен на зелените терени, исто као и второпласираниот, Германецот Александар Зверев, кој, поради повреда во полуфиналето на Роланд Гарос, исто така, ќе биде отсутен. Иако далеку од некогашната форма, своја желба да игра во финалето, најави и миленикот на домашната публика Енди Мареј.
Во женска конкуренција, најмногу шанси ѝ се даваат на првата тенисерка на светот Иги Швојтек од Полска, додека далеку зад неа се шампионката од 2019., Романката (со македонски корени), Симона Халеп и седмократната победничка на Вимблдон, Серана Вилијамс од САД. Женската конкуренција е далеку понепредвидлива од машката, така што можни се непредвидливи мечеви уште од првиот ден, па до самото финале.
Како и минатата година, единствен претставник од С. Македонија ќе биде осумнаесетгодишниот Калин Ивановски, кој ќе настапи во јуниорска конкуренција.
Наградниот фонд оваа година е зголемен на рекордни 40,35 милиони фунти, што е за 11 посто повеќе од 2021., кога тој изнесуваше 38 милиони фунти. Победниците во поединечна машка и женска конкуренција ќе добијат по два милиони фунти (2,35 милиони евра). Паричната награда е и единствеата сатисфакција за играчите, бидејќи оваа година асоцијациите АТП и ВТА нема да доделуваат поени на тенисерите и тенисерките, поради одлука на организаторите на Вимблдон да им забранат учество на натпреварувачите од Русија и Белорусија.
Од најпрестижниот тениски турнир ќе известуваат околу 550 новинари од над 50 земји. Како и на Вимблдон во 2019. и 2021., и оваа година Макфакс и Топспорт ќе имаат свој известувач од сите четиринаесет дена додека се одржува турнирот.
Ненад Живановски