Ференцварош го елиминира Лудогорец од ЛШ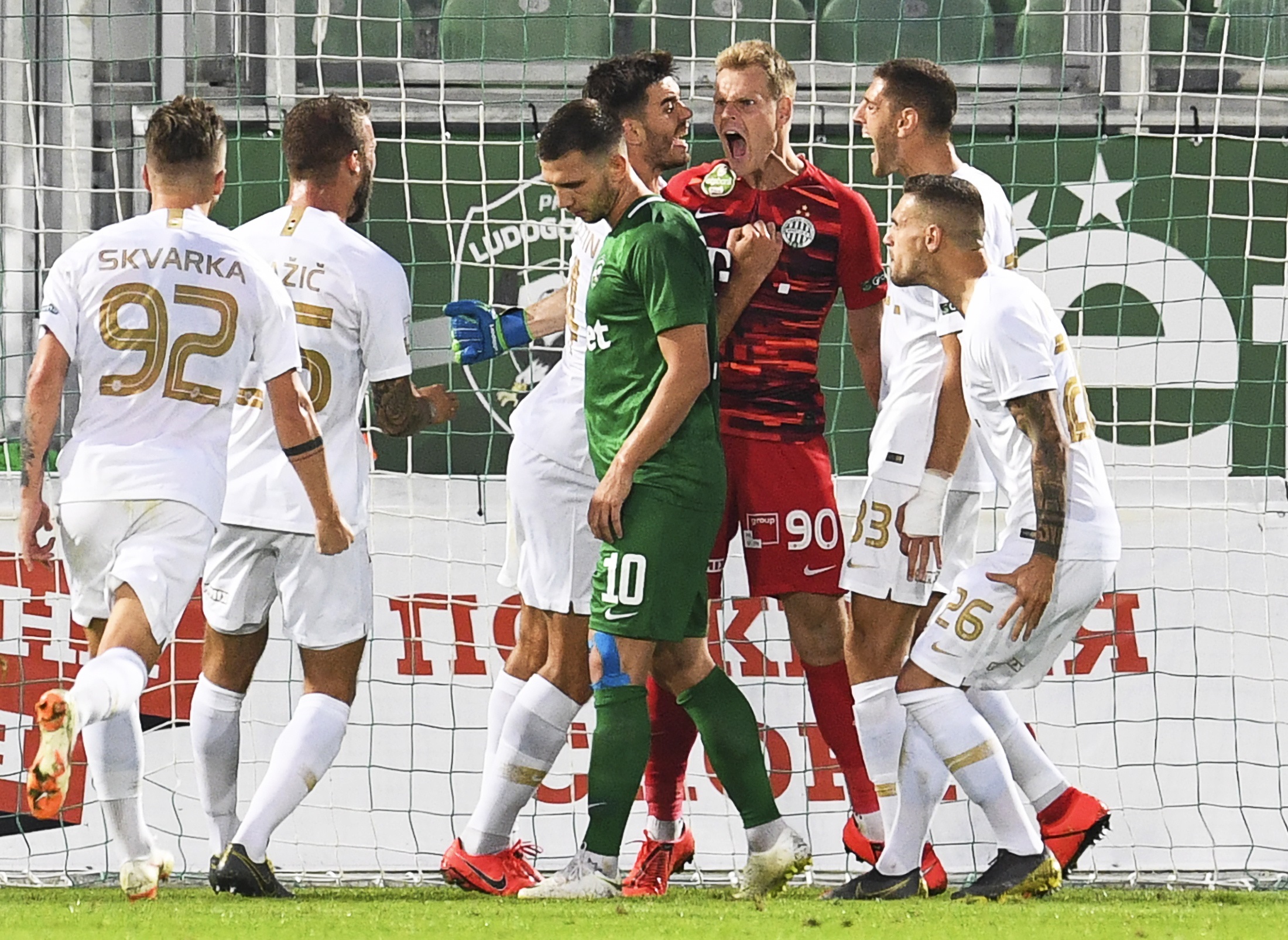 Фудбалерите на Ференцварош направија изненадување и во првото квалификациско коло за пласман во Лигата на шампионите го елиминираа бугарскиот шампион Лудогорец. Првата фаза ја минаа Дандлак, АИК од Стокхолм, Карабаг, Розенборг, Клуж и БАТЕ Борисов.
Ференцварош на чија клупа седи славниот Украинец Сергеј Ребров, во двомечот со вкупен резултат 5:3 го елиминира Лудогорец. Првиот меч заврши 2:1, а во реваншот во Бугарија Унгарците победија 3:1.
Во наредното коло Ференцварош ќе игра против Валета од Малта.
АИК во Стокхолм ја надомести негативата од 2:1 против Арарат од Ерменија. Швеѓаните во реваншот победија со 3:1 и изборија дуел со Марибор. Шампионот на Словенија без мака победија 2:0 против Валур од Исланд.
Розенборг два пати славеше против Линфилд. По 4:0 во првиот меч, Норвежаните победија 2:0 во Северна Ирска.
Розенборг во второто коло ќе игра против БАТЕ Борисов. Белорусите победија 2:1 во Полска против Пјаст. првиот меч заврши 1:1.
Клуж ја надомести негативата од 0:1 против Астана и со победата 3:1 избори два натпревари со Макаби Тел Авив.
Понатаму оди и Карабаг. Азербејџанците постигнаа два гола против Партизани од Албанија. Во наредното коло тие ќе играат против Дандлак.
Дандлак ја мина Рига дури по изведувањето на пенали. Двата натпревари завршија без голови, а дури по седум пенал-серии Дандлак победија 5:4.
©Makfax.com.mk Доколку преземете содржина од оваа страница, во целост сте се согласиле со нејзините Услови за користење.

"Црвените ѓаволи" поставија нов рекорд во Премиер лигата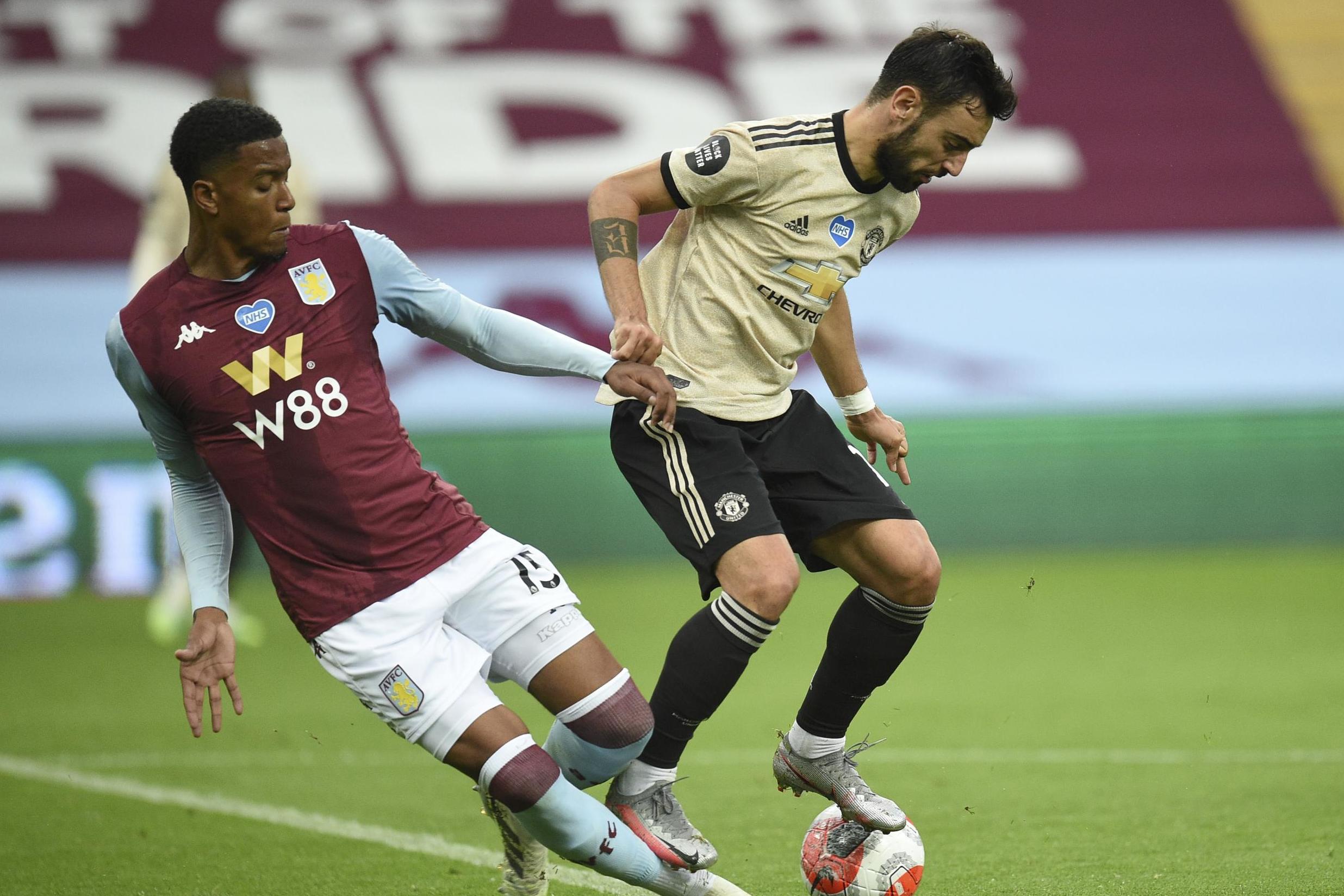 Фудбалерите на Манчестер јунајтед и против Астон вила ја продолжија серијата на успешни резултати. "Црвените ѓаволи" имаат низа од 17 натпревари без пораз, на 12 од нив не примиле гол.
Со победата од 3:0 во дуелот со Астон вила, екипата на Оле Гунар Солскјер постави нов рекорд во Премиер лигата. Дуелот во Бирмингем беше четвртиот по ред што Јунајтед го доби со најмалку три гола разлика.
Manchester United becomes the first team in Premier League history to win four consecutive matches by a margin of 3+ goals:

3-0 vs. Sheffield United
3-0 vs. Brighton
5-2 vs. Bournemouth
3-0 vs. Aston Villa

A record setting feat for Ole .

— NerdzSoccer (@klau_khan) July 9, 2020
Сепак, прашање е како ќе се одвиваа работите доколку во 29. минута не добиеше подарок во вид на пенал. Дуелот на Конса и Бруно Фернандеш, во кој играчот на Јунајтед згазна на ногата на противникот, за судијата беше доволно да досуди пенал.
И покрај анализите дека Фернандеш бил играчот што направил прекршок, тренерот Солскјер смета дека одлуката на судијата била исправна, а својот фудбалер го споредил со легендите на светскиот фудбал.
"Доколку стартуваш врз мене, а јас во тој момент скокнам и слетам на твојата нога, мислам дека фаулот е за мене. Фернандеш направи пируета во стилот на Зидан или Марадона, слета врз противникот, мислам дека беше пенал", рекол Солскјер.