Горан Иванишевиќ и Кончита Мартинез влегуваат во Куќата на славните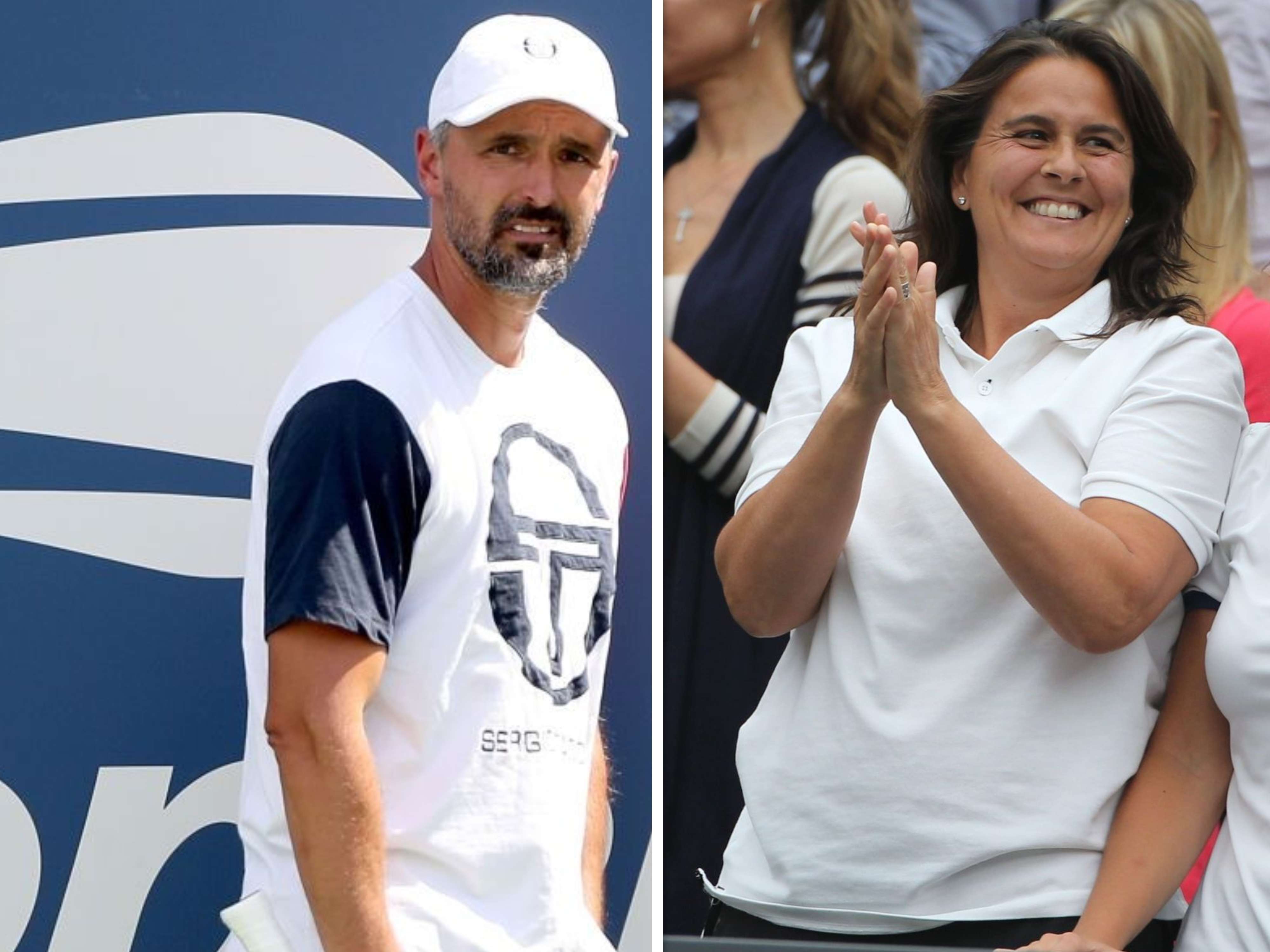 Нови членови на тениската Куќа на славните која се наоѓа во Њупорт, САД се Шпанката, Кончита Мартинез и Хрватот, Горан Иванишевиќ, беше објавено денеска на интернет страницата на КС.
Легендарните тенисери кои своевремено освојуваа грен слем титулу добија најмногу гласови во изборот за влез во КС за 2020 година.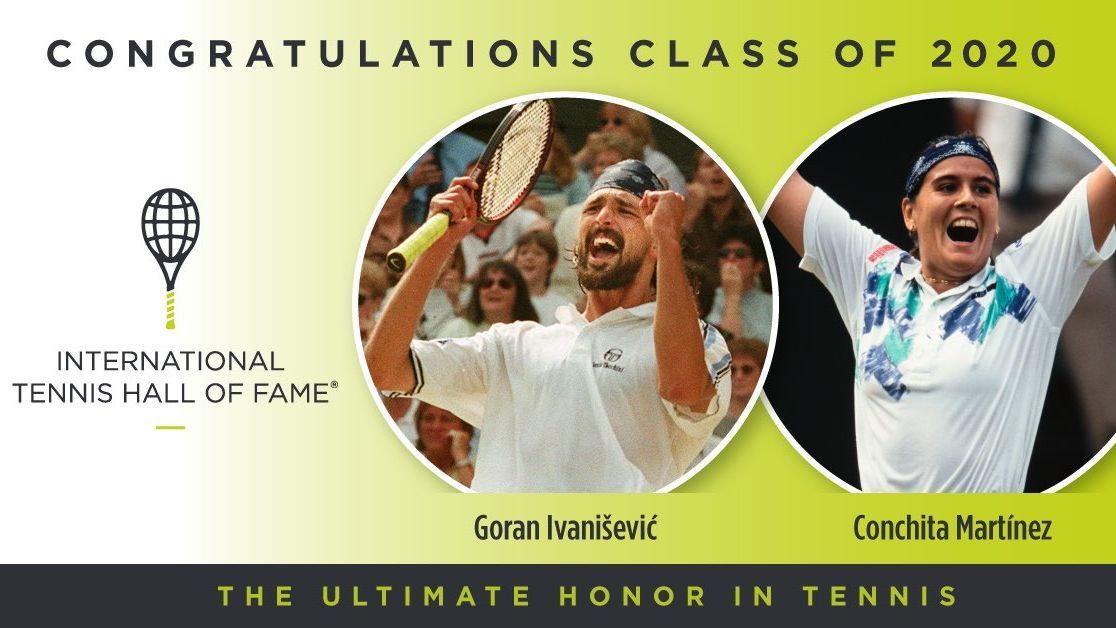 Иванишевиќ е првиот хрватски тенисер на кого му припадна оваа чест, додека пред Мартинез, во Куќата на славните беа примени нејзините сонародници Маноло Сантана, Аранча Санчез Викарио, Мануел Орантес, Андрес Химено и Мануел Алонсо.
Интересно е дека и двајцата екс-тенисери останаа активни во овој спорт и по крајот на кариерата.
Иванишевиќ му е тренер на Новак Ѓоковиќ, а Мартинез на сонародничката Мугуруза.
Свечениот прием е закажан за 18 јули годинава.
"Му честитам на мојот драг тренер што е примен во Куќата на славните. Тој тоа го заслужува, затоа што е легенда на нашиот спорт. Го знам од 14 години, го запознав во Германија, додека тој се подготвуваше за освојување на Вимблдон. Тогаш како дете бев воодушевен што имав можност на терен да ја прфрлам топката токму со него. Од тогаш сме блиски, зборуваме ист јазик и сјајно се согласуваме. Горд сум што го имам во мојот тим" – рече за Иванишевиќ моментно вториот светски тенисер Новак Ѓоковиќ кого го очекува полуфинале на АО против Роџер Федерер.
Following Goran Ivanisevic's recent induction into the @TennisHalloFame, @DjokerNole pays homage to his co-coach. #AO2020 | #AusOpen pic.twitter.com/IYPutFSRcG

— #AusOpen (@AustralianOpen) January 28, 2020
©Makfax.com.mk Доколку преземете содржина од оваа страница, во целост сте се согласиле со нејзините Услови за користење.

Барселона играше "викторија", Алавес освои бод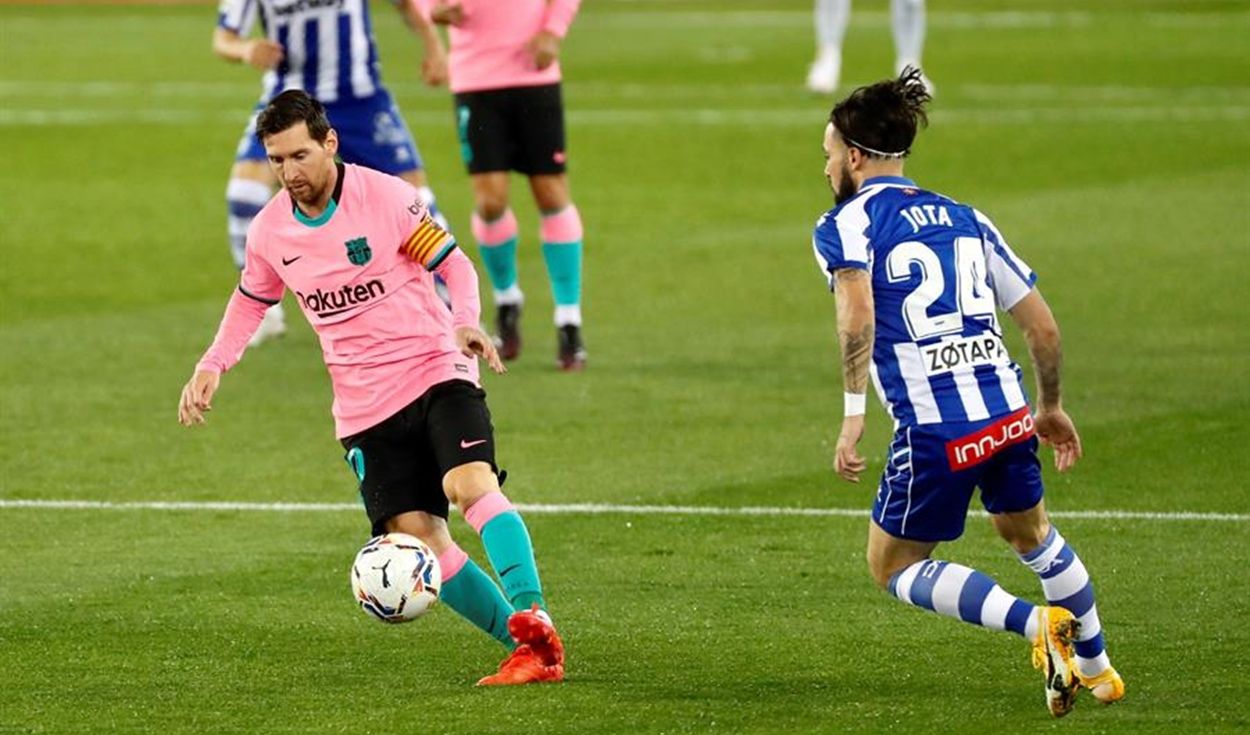 Без победник, 1:1, заврши последниот натпревар од саботната програма во Ла Лига помеѓу Алавес и Барселона. Барселона на последните три натпревари во шпанскиот шампионат нема победа. Каталонците од шест одиграни натпревари имаат осум поени и се наоѓаат на 12 место на табелата. Лидерот Реал со натпревар повеќе има 16 поени, а Атлетико е втор со 14 и натпревар помалку од водечкиот тим во лигата.
Барселона имаше целосна доминација на теренот на Алваес, упатија 22 удари кон голот на одличниот Пачеко, но само Антоан Гризман успеа да го совлада голманот на Алавес. Пачеко се ситакна со шест бравурозни интервенции.
Барса не успеа да постигне повеќе од еден гол иако од 62 минута играа со фудбалер повеќе. Поради два жолти картони натпреварот пред време го заврши Хота.
Во првото полувреме, Риоха, во 31 минута ја искористи комичната реакција на голманот Нето и му донесе предност на Алавес.
Алавес претходно успеа да остане непоразен против Барселона на домашен терен во 2005 година.